Software for sending surveys by e-mail
Use Startquestion to automate the collection
of feedback from your respondents base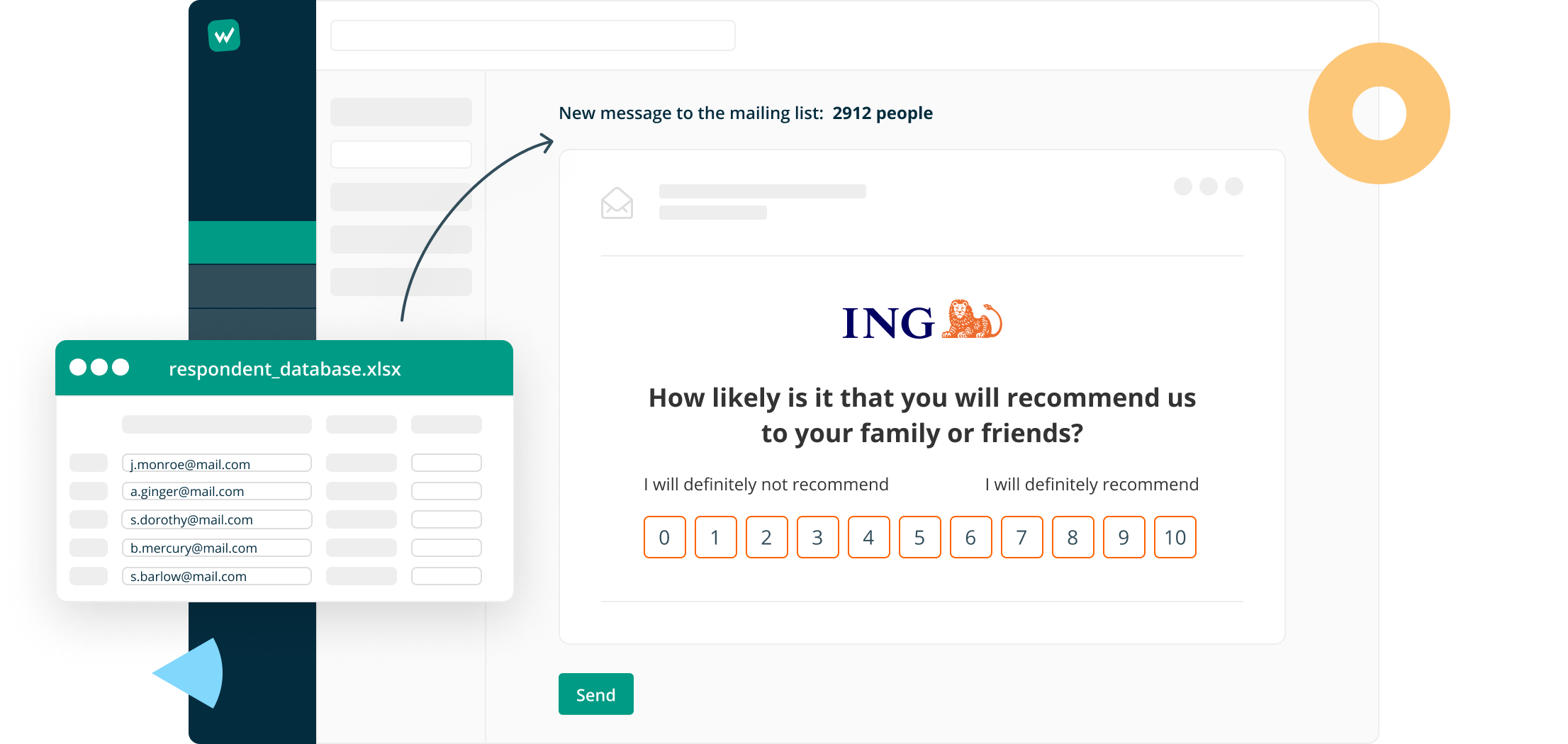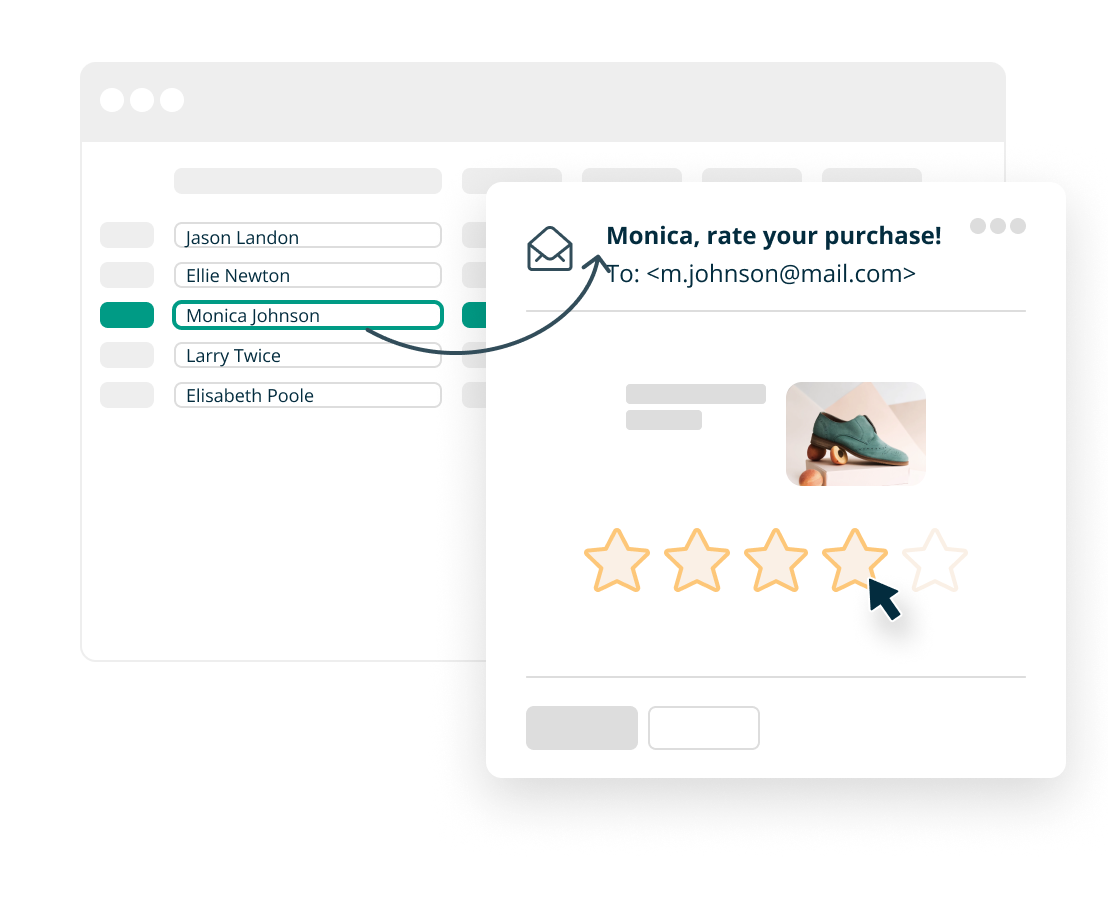 Personalized invitation
Import additional information about the respondent (e.g., name) and personalize the text of the invitation to increase the response rate.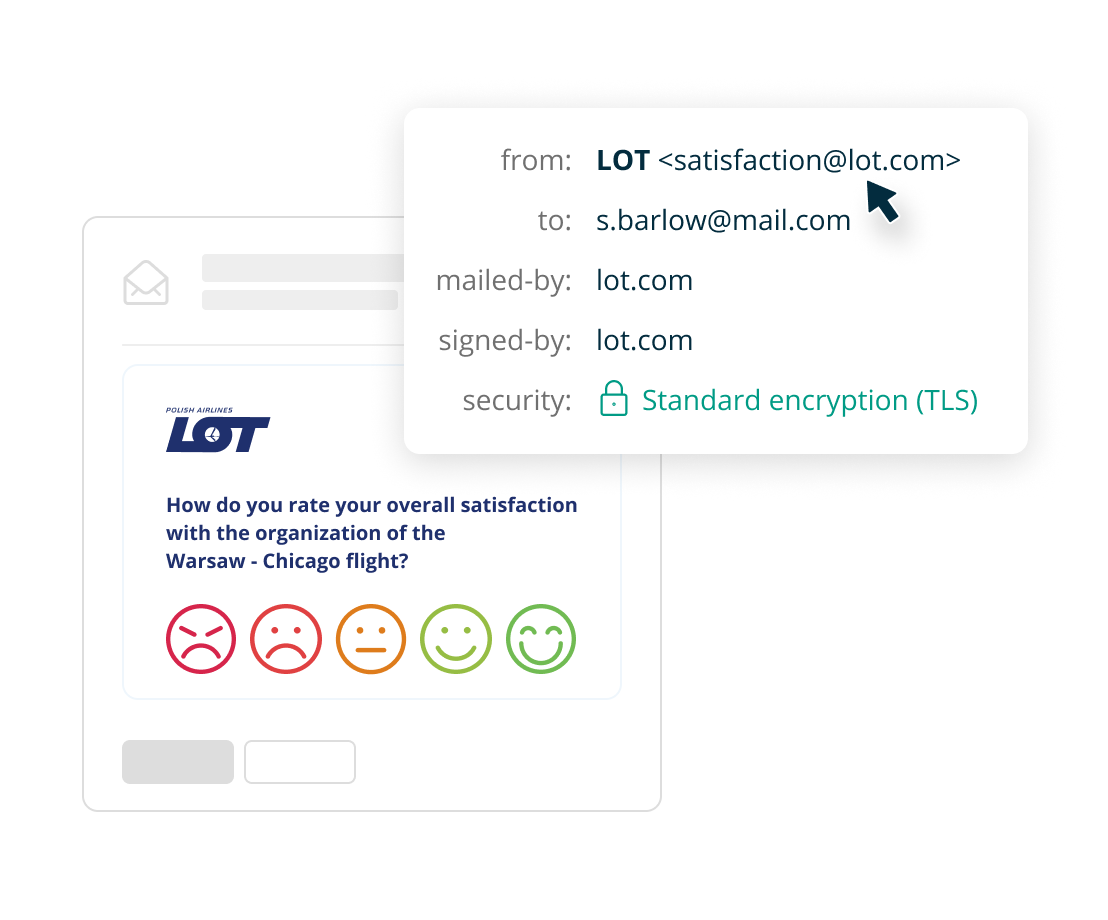 Own address for sending emails
Send invitations from your email address so respondents can be sure that the invitation comes from your company.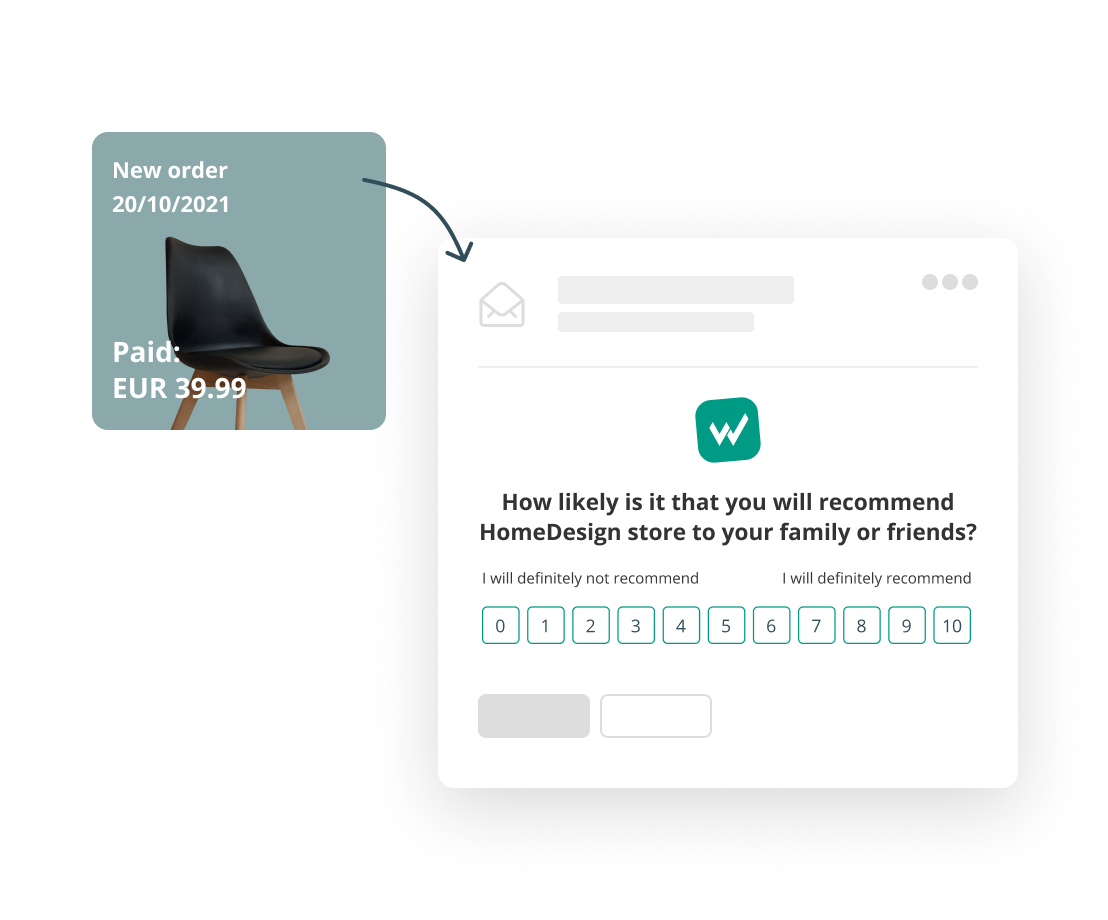 Survey sending automation
Set up an automatic sending of the survey each time the customer completes a specific process.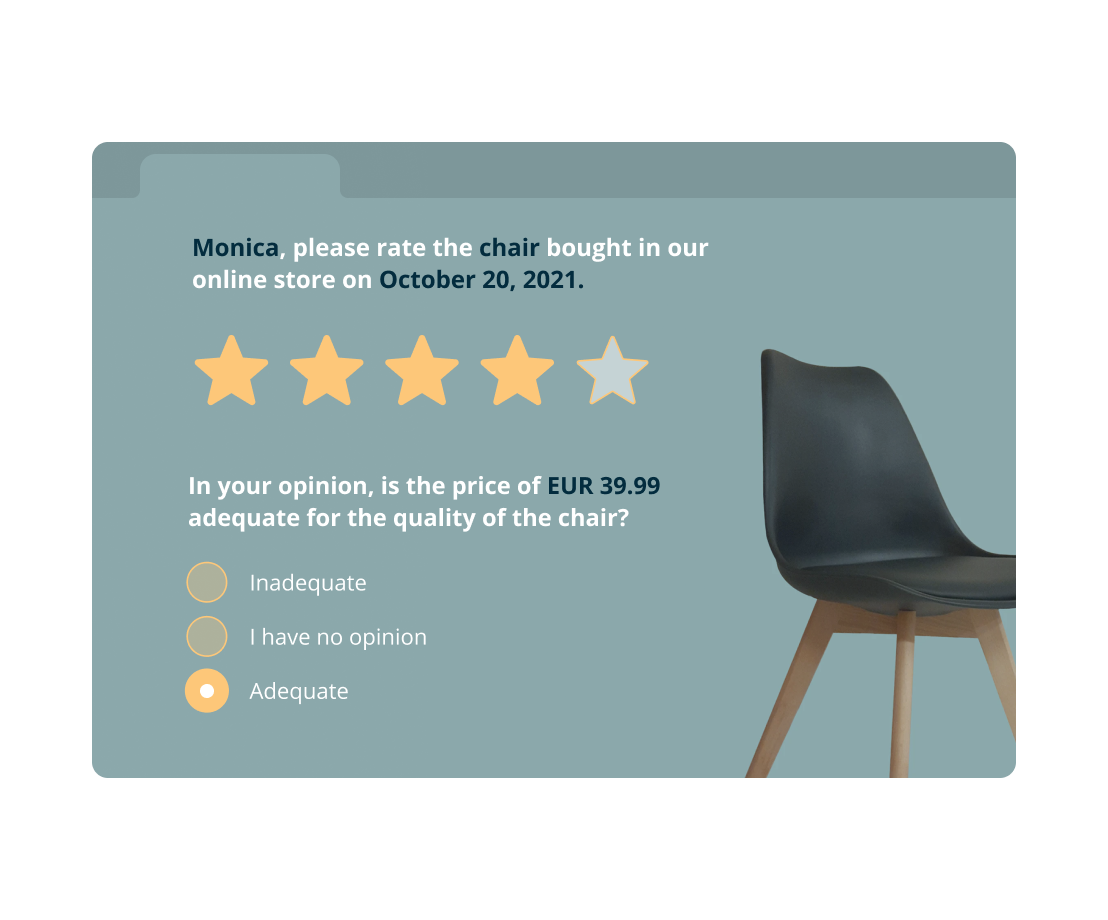 Additional information about the respondent
Provide additional, hidden information about the respondent so as not to ask about things you already know. Use this data for later analysis.
Monitor respondent's reaction
Monitor the progress of the survey. Check who has opened the email? Who has already replied? Who started but has not finished yet?
Automatic reminders
Increase your response rate and send reminders to people who haven't completed the survey yet.
Recurring email surveys
Ask for feedback once a quarter or twice a year to monitor whether your indicators remain high.
Survey distribution stats
Monitor statistics of surveys sent, optimize the rates of opening, clicks, and responses.
Use Startquestion to automate the collection
of feedback from your respondents base
Start For Free
Trusted by over 5000 companies: