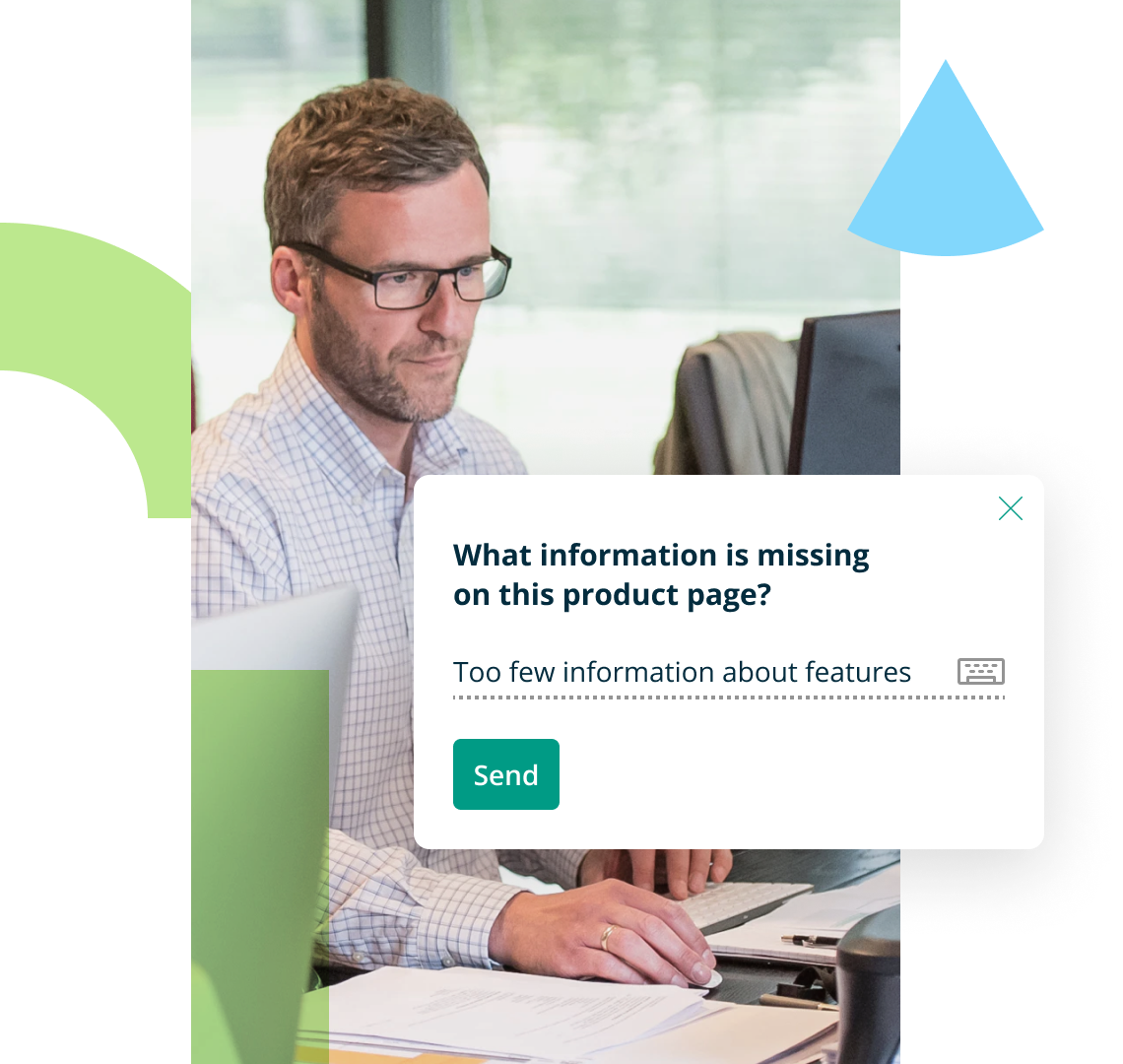 Are you sure that your website is user-friendly?
Thanks to usability research, you will create an intuitive website that is willingly visited and allows you to achieve your business goals without problems.
Use Surveys to Improve User Experience of Your Website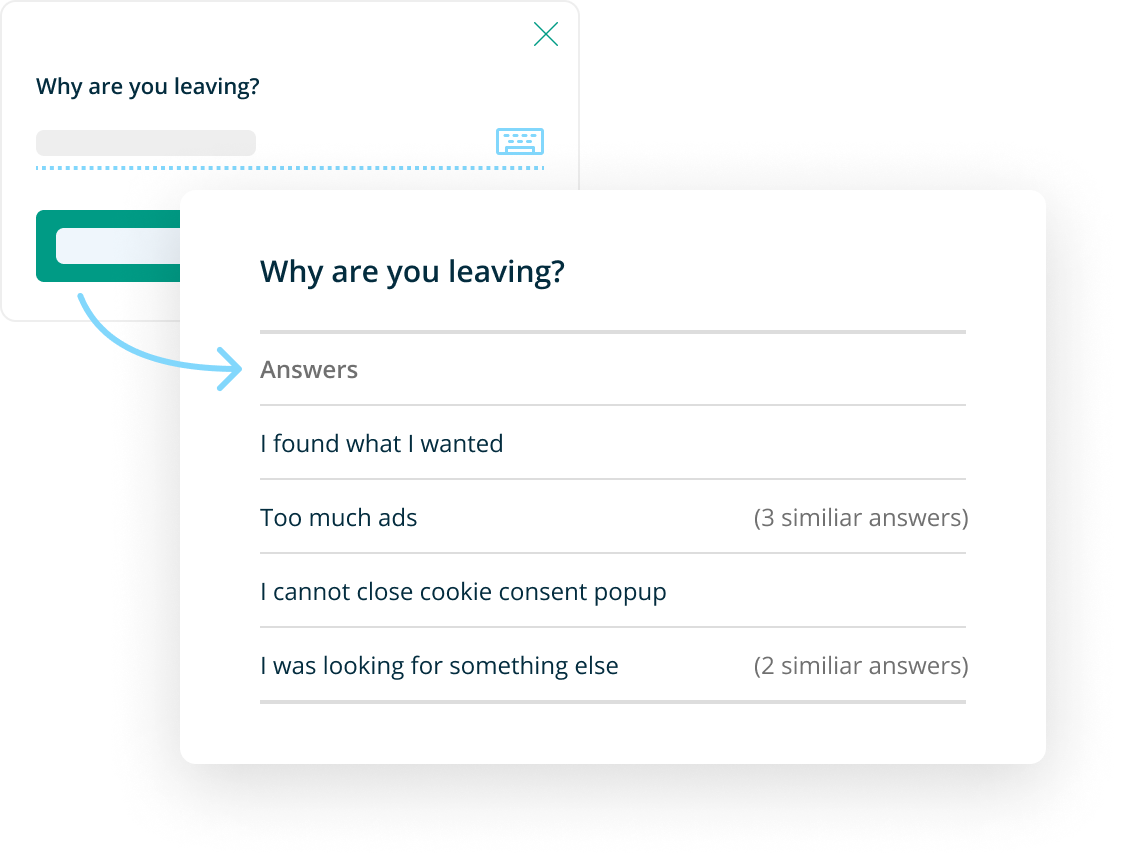 Understand the Reasons
Google Analytics will tell you what but won't tell you why it's happening. You'll understand why users perform specific actions and don't convert using usability surveys.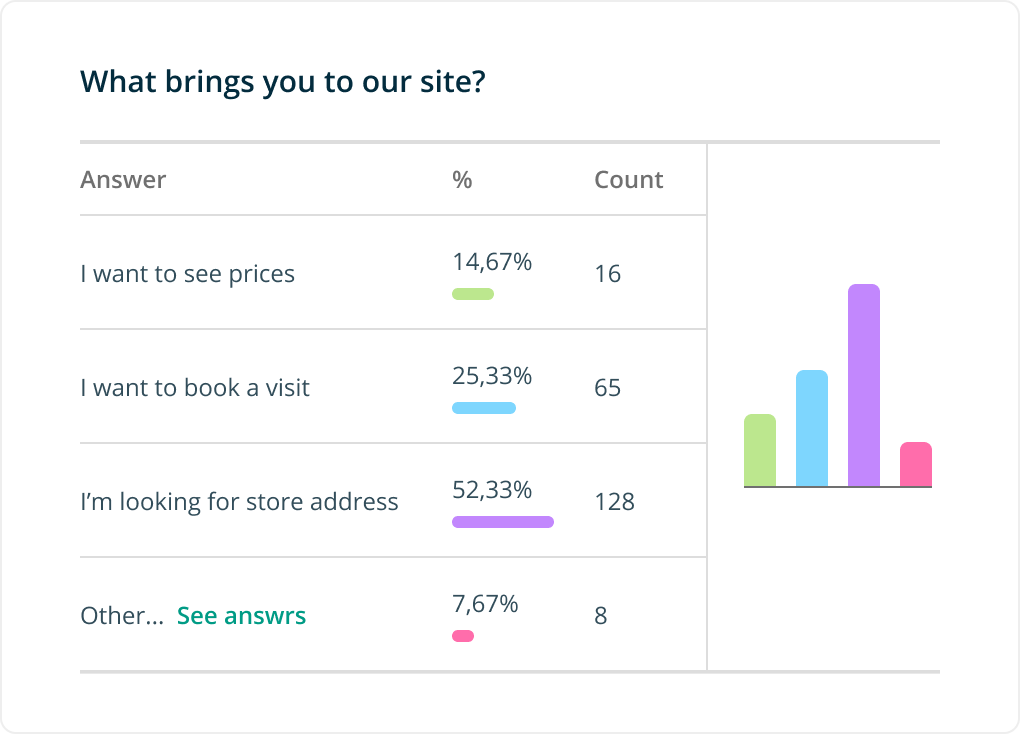 Discover What Motivates Users
Surveys will help you learn about your current or prospective users' motivation and the goals they have when they enter your website. You can use this data to make better optimization decisions.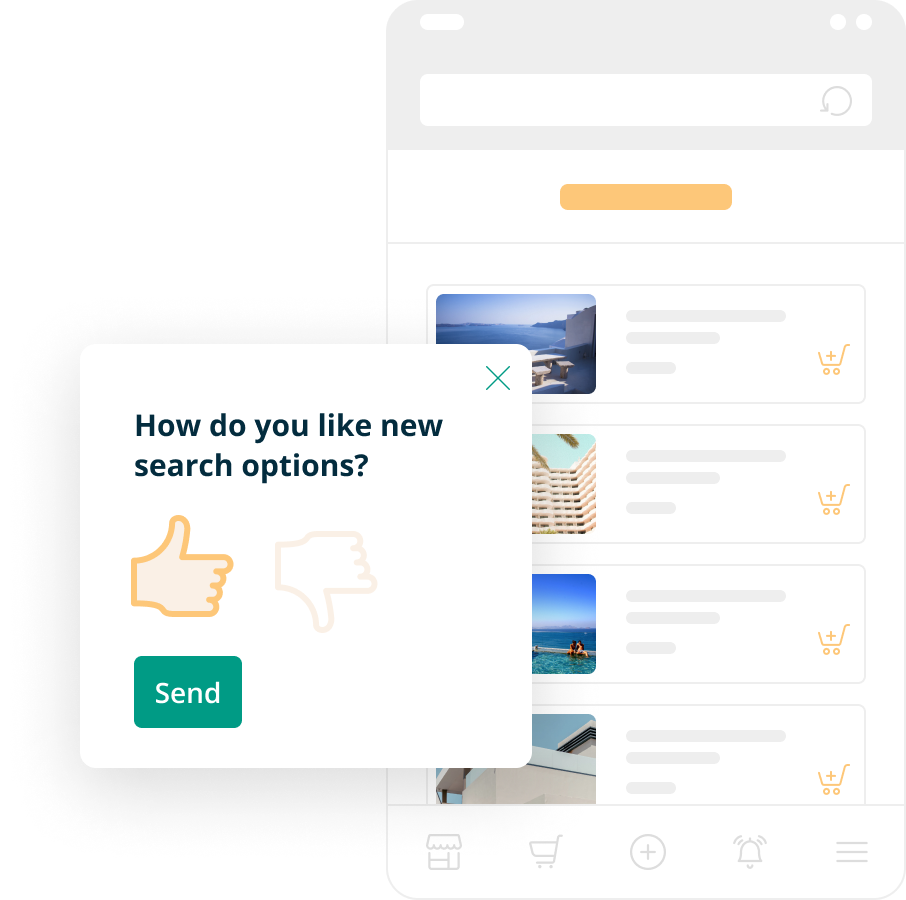 Learn Which Areas Are Making Experience Bad or Great
What is the exact moment that your users don't like, what is bothering them, and why are they not converting? Invest your resources only in projects that can make a real impact on the experience.
Improve Website UX after Learning Answers to Those Questions:
What drives loyal users to come back?

Why are users not converting?

Which features are missing?

Did users find all information they were looking for?

How likely will your users recommend you?

What do users think about your website?
Startquestion Gives You Freedom to Collect and Analyze Meaningful Data Easily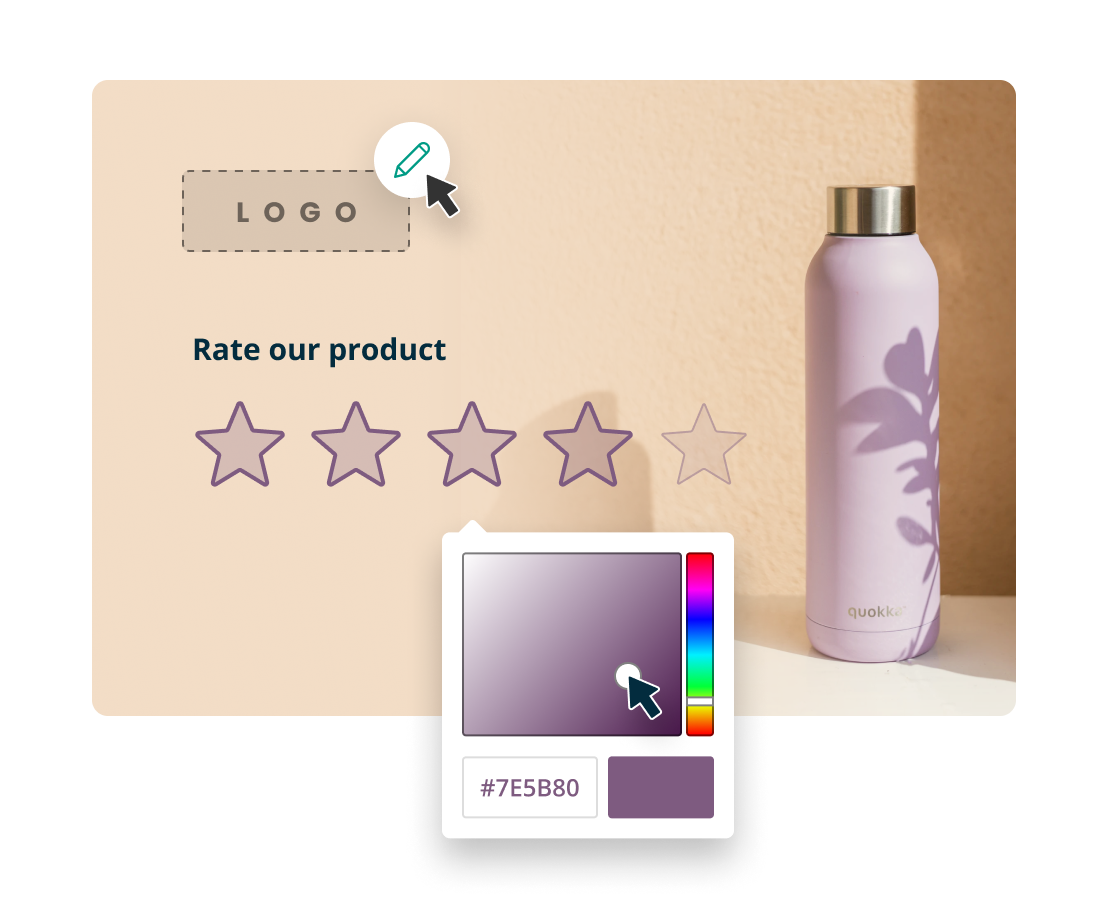 Complete Control over Look & Feel
Decide where to show your survey, how it will look and configure the behaviour. Personalize questions and invitation text to achieve high response rates.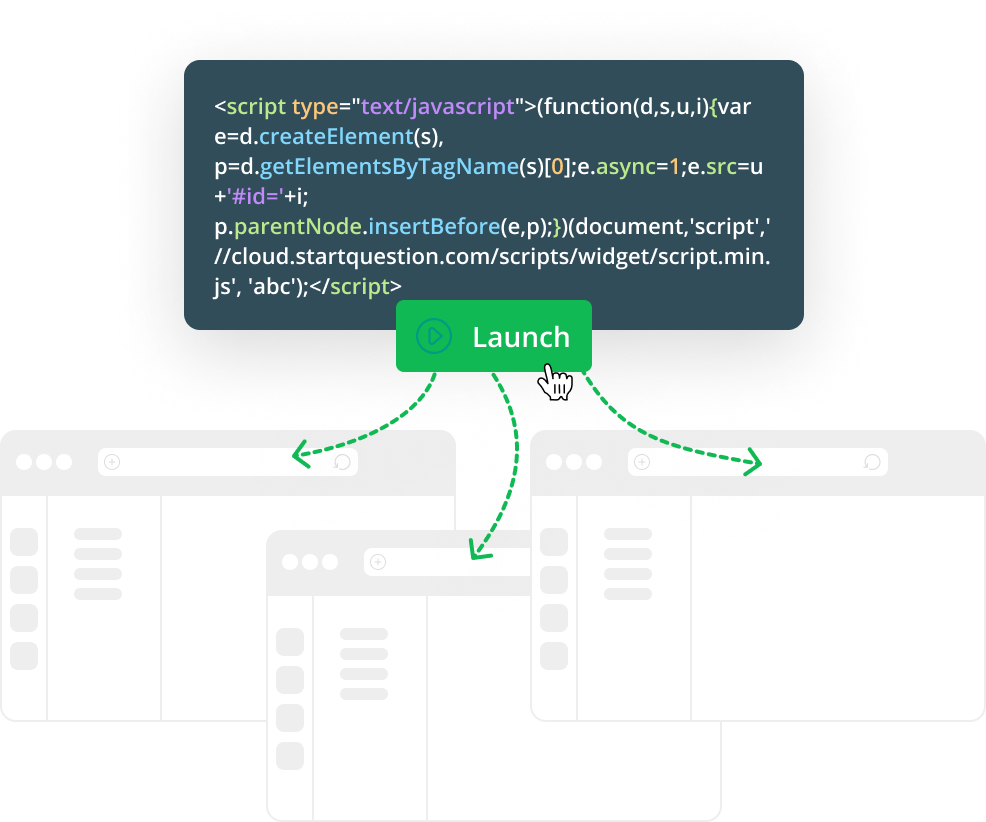 Deploy Surveys in Minutes
Long gone are the times you need a UX agency to perform a usability study and get your report in a matter of weeks. After a one-time script installation on your website, you can start your research yourself and get meaningful data the next day.
Target Users Based on Their Attributes and Behaviour
Deploy your survey in the proper context, on the page you want to improve and target only a specified segment of your users.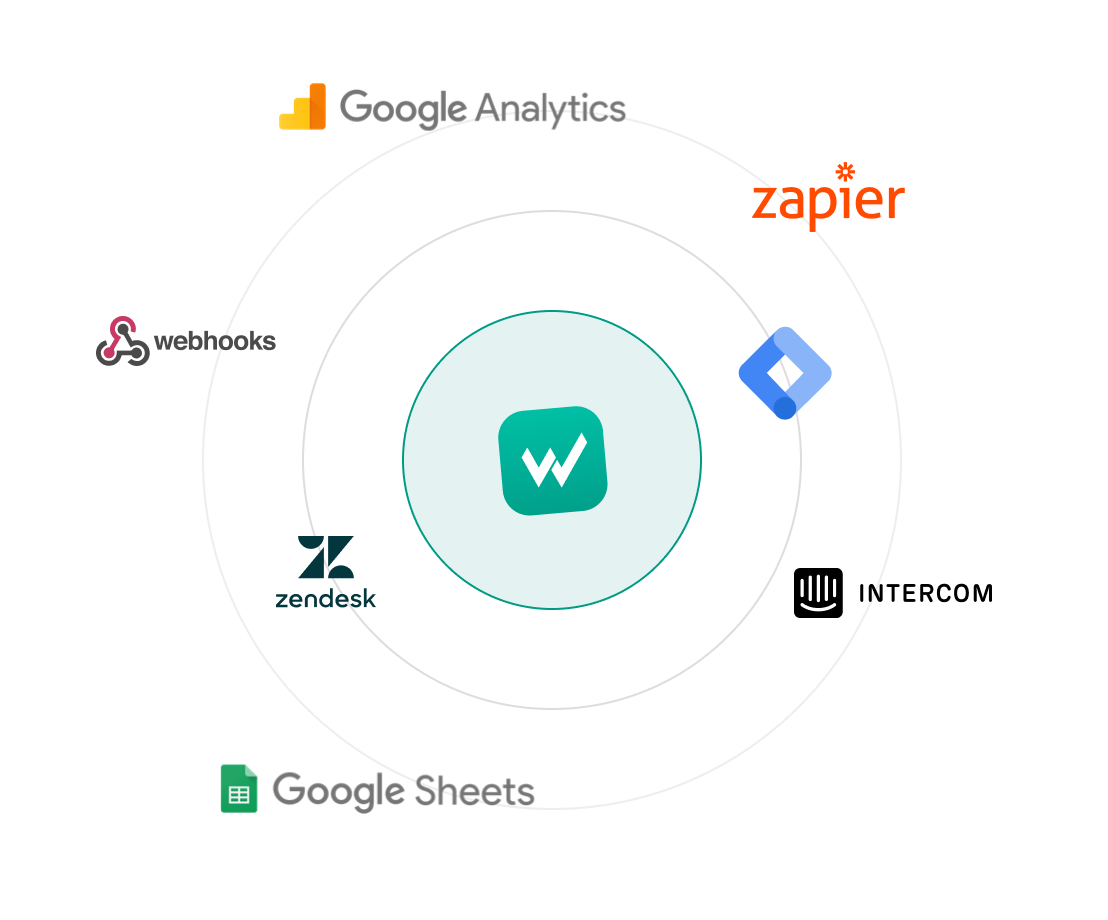 Integration with Apps That You Use Daily
Data from UX research can be automatically transferred to your CRM and combined with a customer profile. Startquestion natively connects with Zapier, Freshmail, Salesmanago, Thulium, Google Analytics, Zendesk and many more.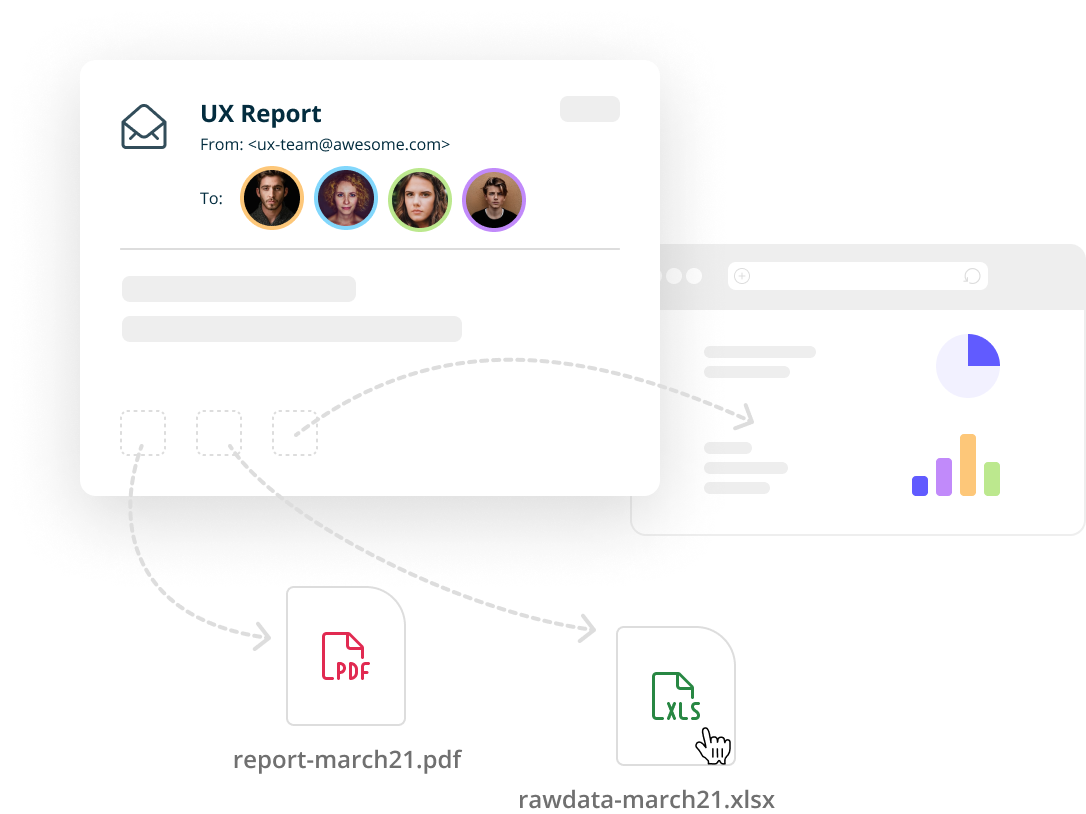 Easily Share Insights with Your Team
Results from your UX research can get to your team automatically in custom reports or be available in an online dashboard. You can work together on identifying problems and coming up with conversion-increasing solutions.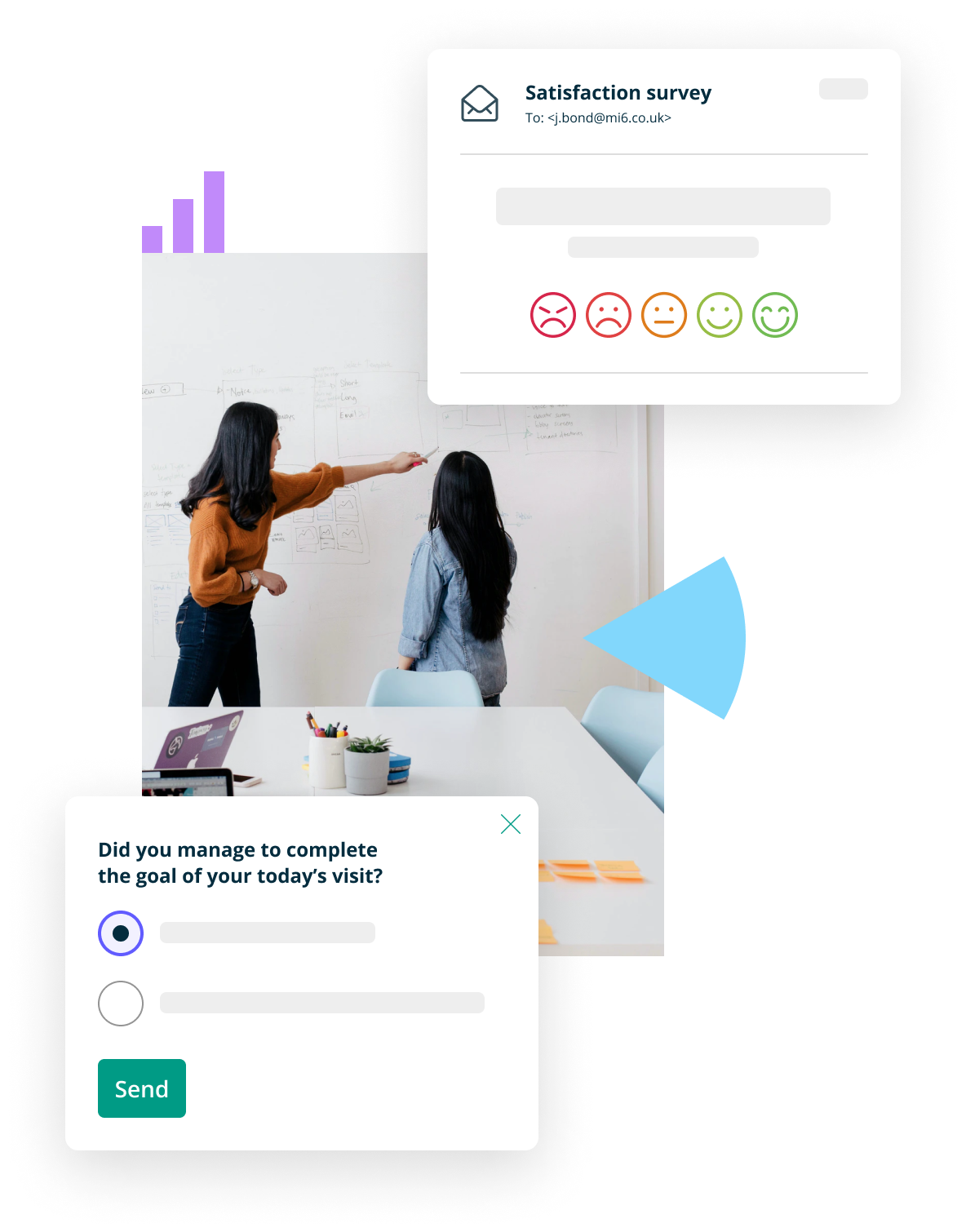 How to Run Usability Surveys?
Startquestion recommends the two most popular ways of capturing UX-related feedback from your users:
Website Survey
in-context real-time feedback

super fast implementation and start

high response rate

deciding who and where to ask

automated results sent to other tools like your CRM app
Survey Sent to E-mail
automatic transactional campaign to users that performed any action (e.g. signed up for trial)

automatic reminders to boost response rates

ready to use product survey templates

customization of invitation template and survey URL

automated results sent to other tools like your CRM app
Learn More About Website Surveys
Do you have any questions about Usability Research?