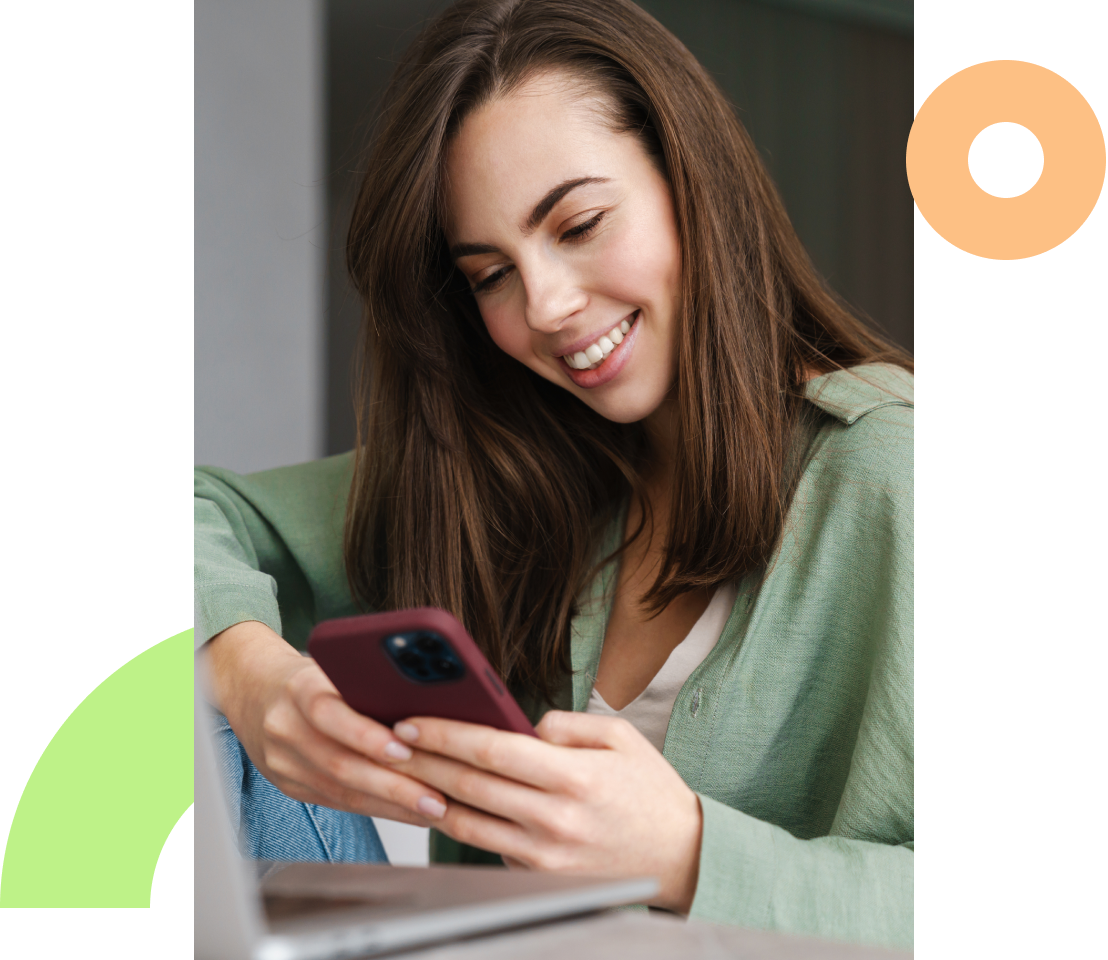 Why Your Offer Doesn't Attract Customers?
Don't you have the budget for commissioning customer research with an agency? Self-examination of customer needs is an excellent alternative to much more expensive market research. Thanks to it, you can collect all the necessary information so that your products and services meet the market's expectations.
We have been trusted by over 5,000 clients:
Startquestion features useful in conducting Customer Needs Survey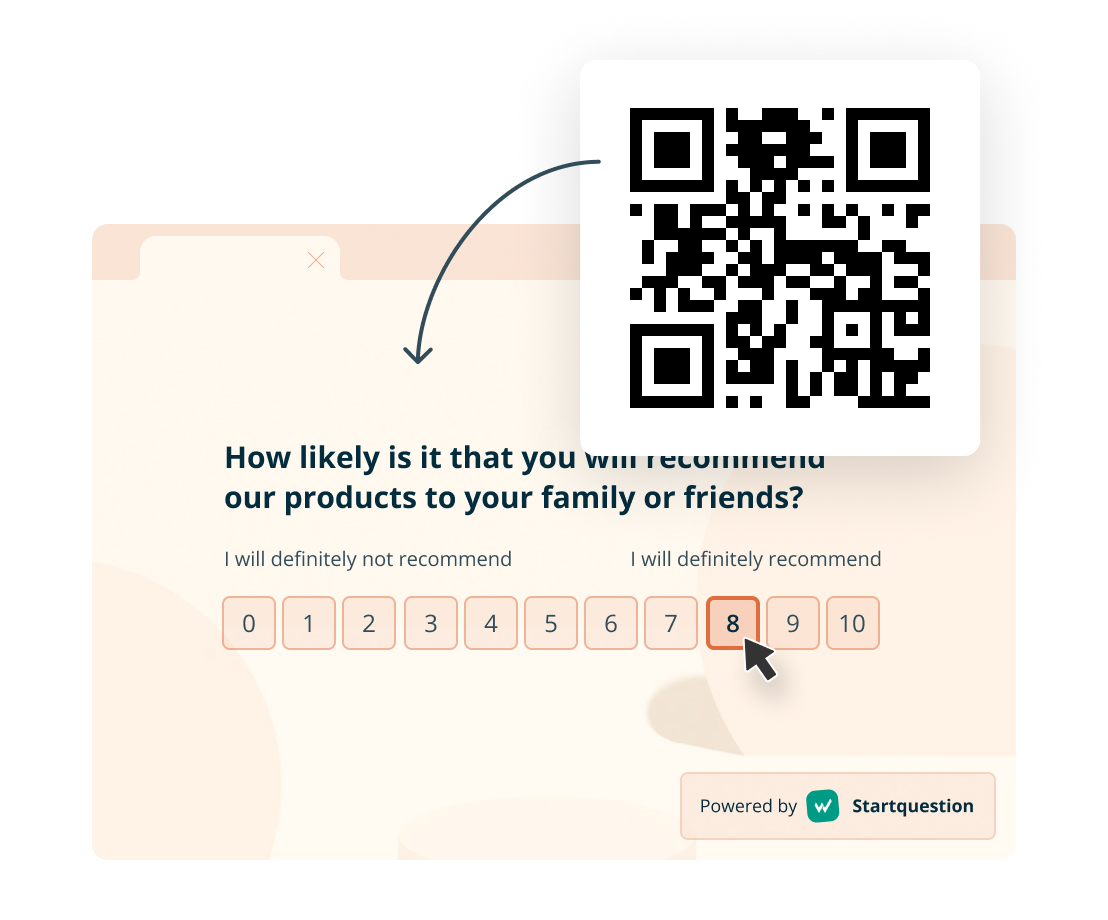 Convenient survey dispatch
You are the one who knows best how to send a survey to reach the customer at the perfect time. That is why we offer various methods of sending the survey – to an email address (with an automatic reminder) via a QR code or a link – directly from your own CRM and your domain. You can also research customer preferences via a pop-up on the website.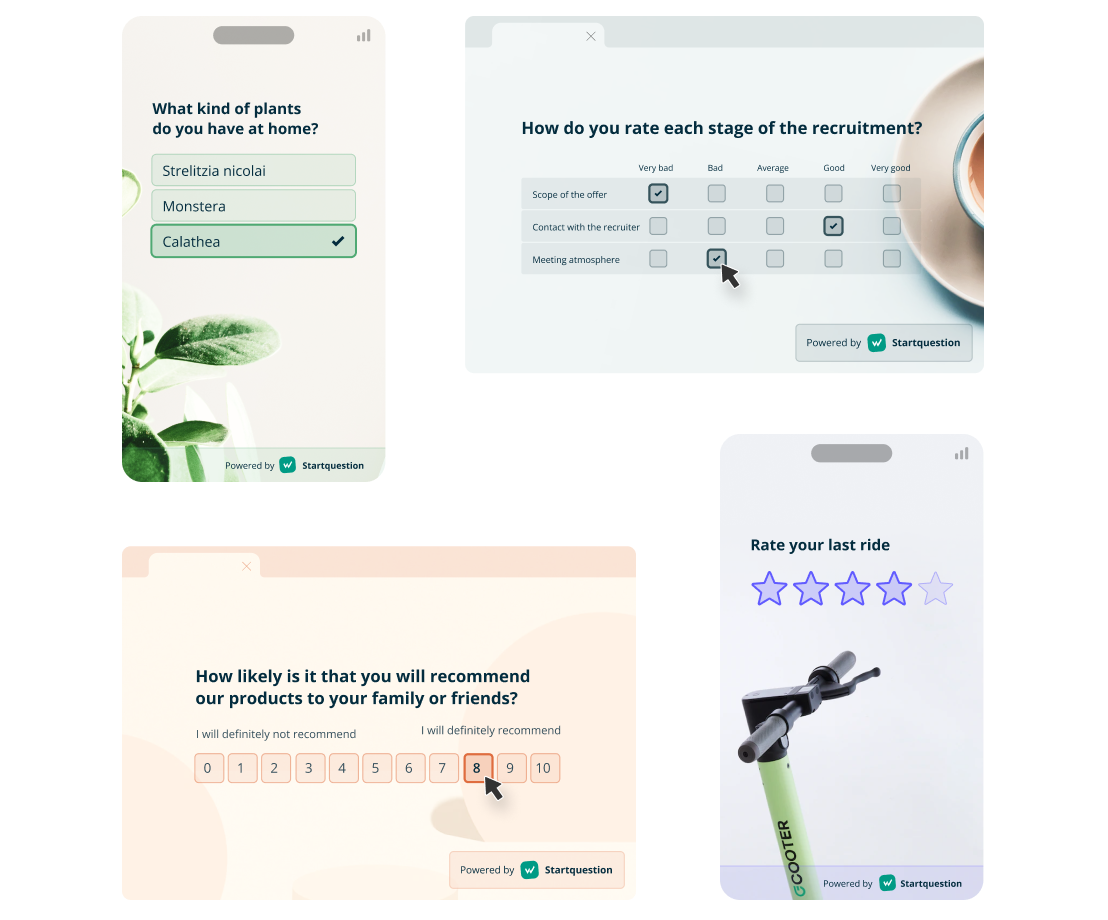 Ready-made templates and modern design
When creating a survey, you can use 18 types of questions (including the most popular customer research methods: NPS, CSAT, CES) and ready-made customer research templates. You can also easily make the survey attractive with its appearance – we have prepared ready-made survey skins with the possibility of changing each element to suit your visions.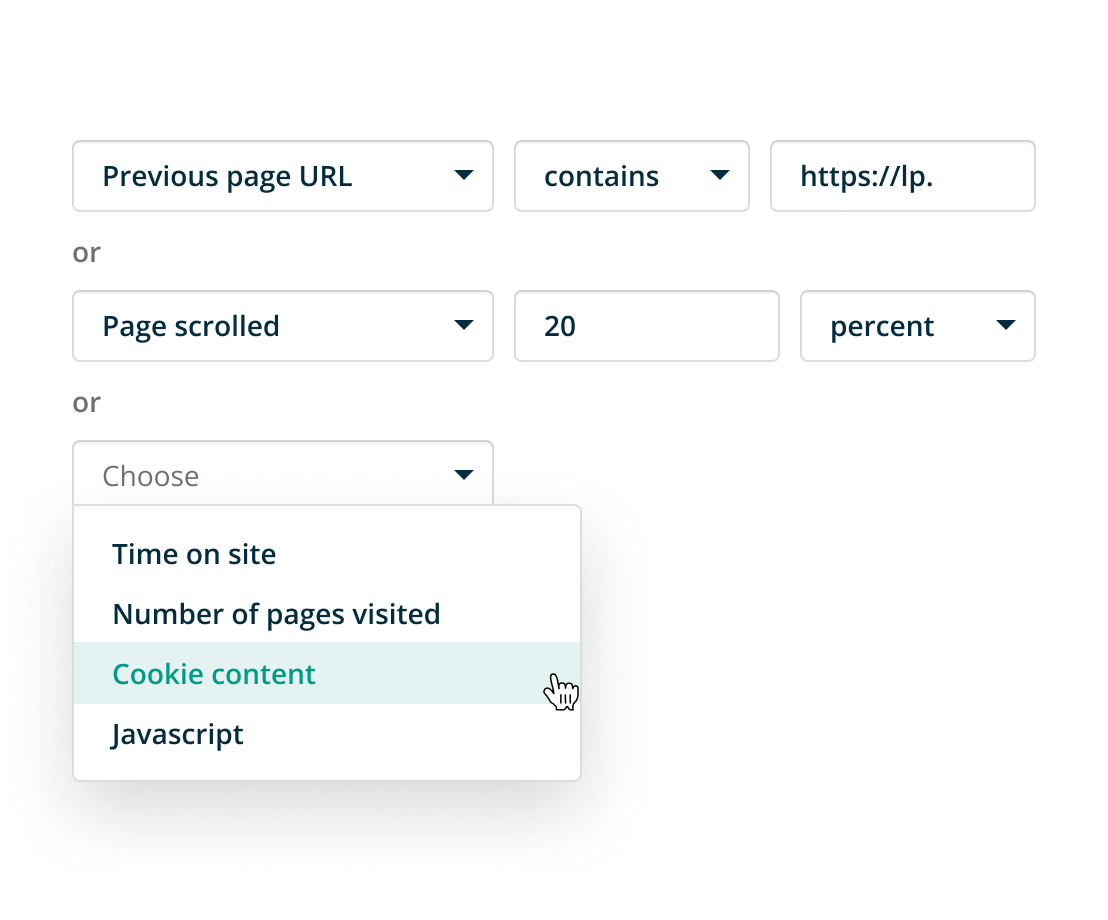 A survey tailored to the client
Do you want to personalize the surveys to the maximum, i.e. adjust them to the client or their group? You don't need to create hundreds of separate questionnaires for this. It is enough to set the rules for displaying and passing between questions once so that part of the survey goes only to selected people.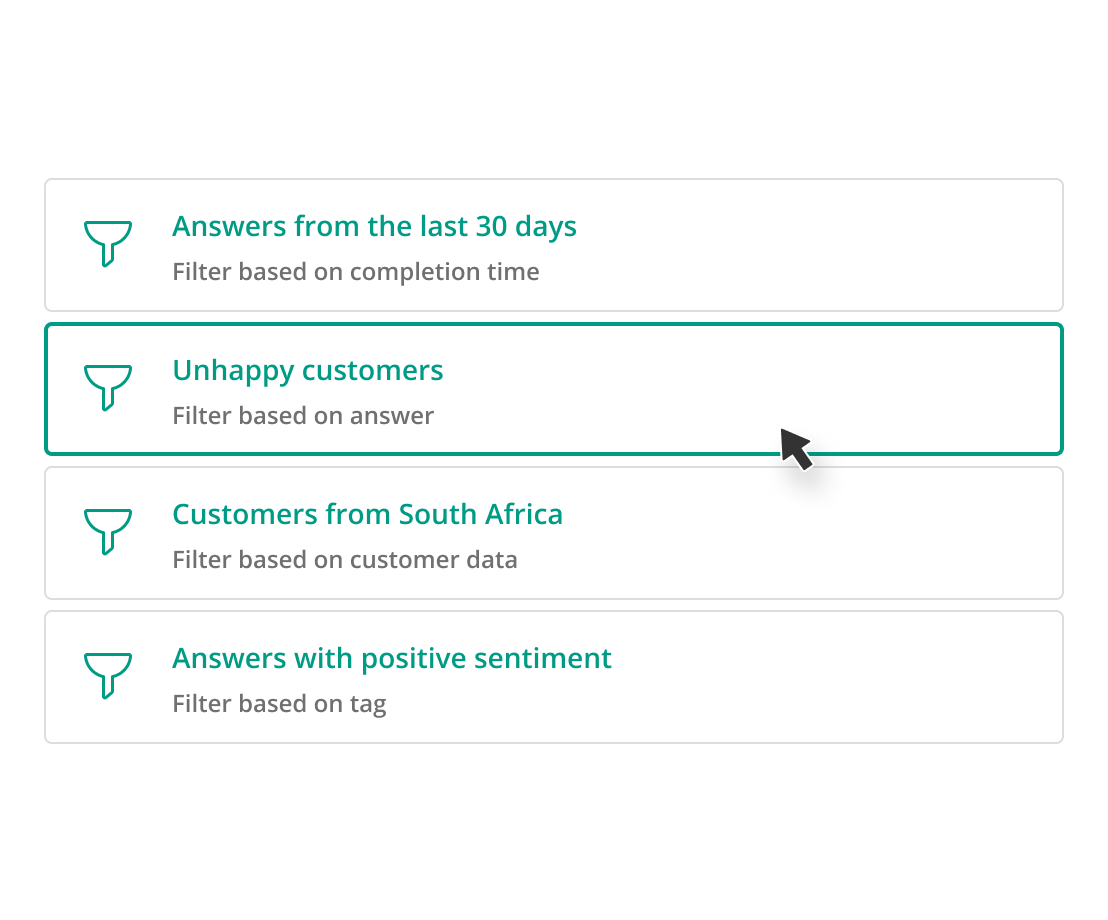 Advanced analysis with simple tools
Have you collected customer feedback but don't know how to draw conclusions from it? We made it easy to analyze the results. You can filter the results by responses, dates, and customer segments with a few clicks. Use intuitive functions, such as trends, cross-tables, rankings or tagging answers to open-ended questions and analyze the results without tedious work in Excel.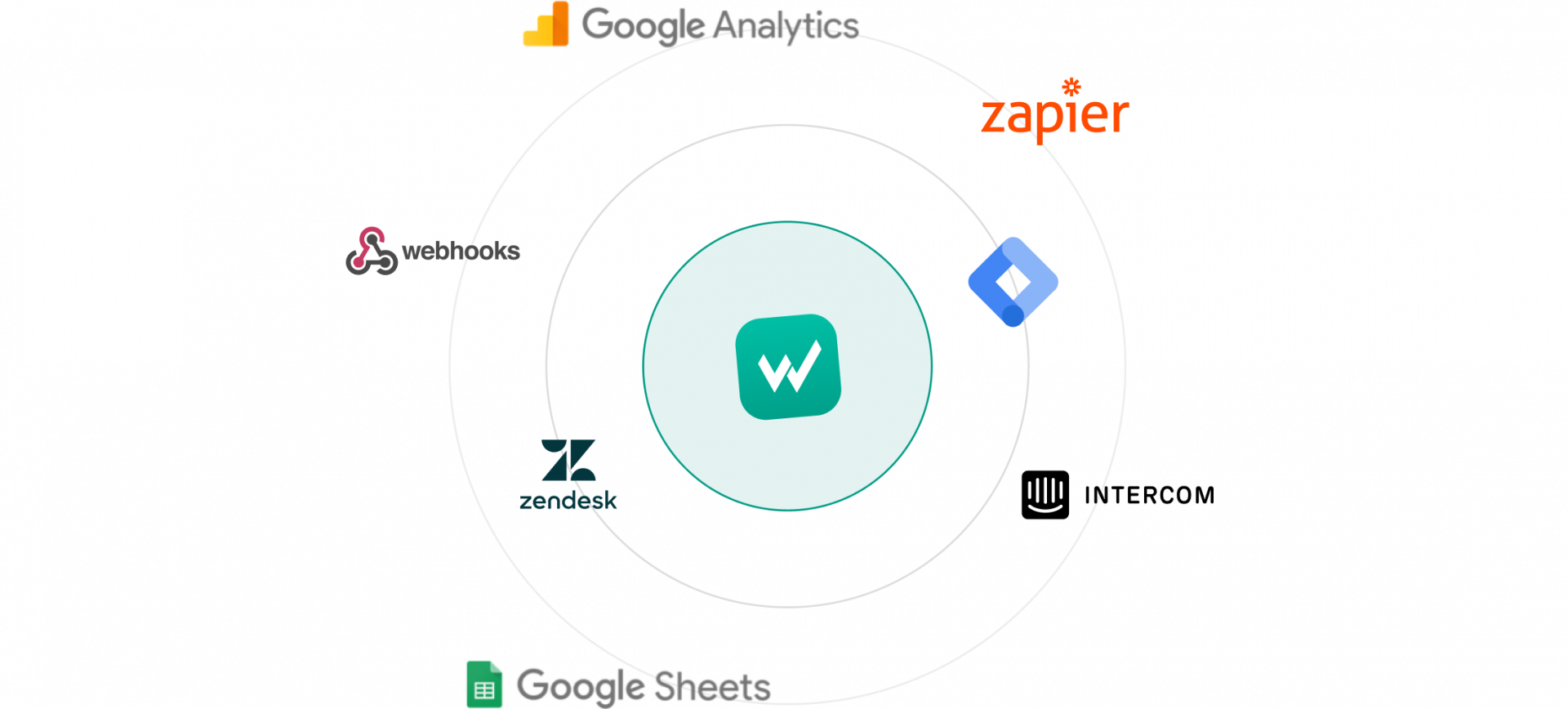 Automation and integration with your software
Startquestion offers the possibility of integration with many tools used in sales, marketing and customer service, such as Thulium, Salesforce or company CRM. Forget about manual sending and logging in to the panel – you can send the survey manually with one click in your daily program.
See other examples of Customer Surveys
See more
We are answering your questions about Customer Needs Survey
Explore other Startquestion solutions