ANALYZE SURVEY RESULTS
Draw conclusions from the survey easily, segment responses, and analyze trends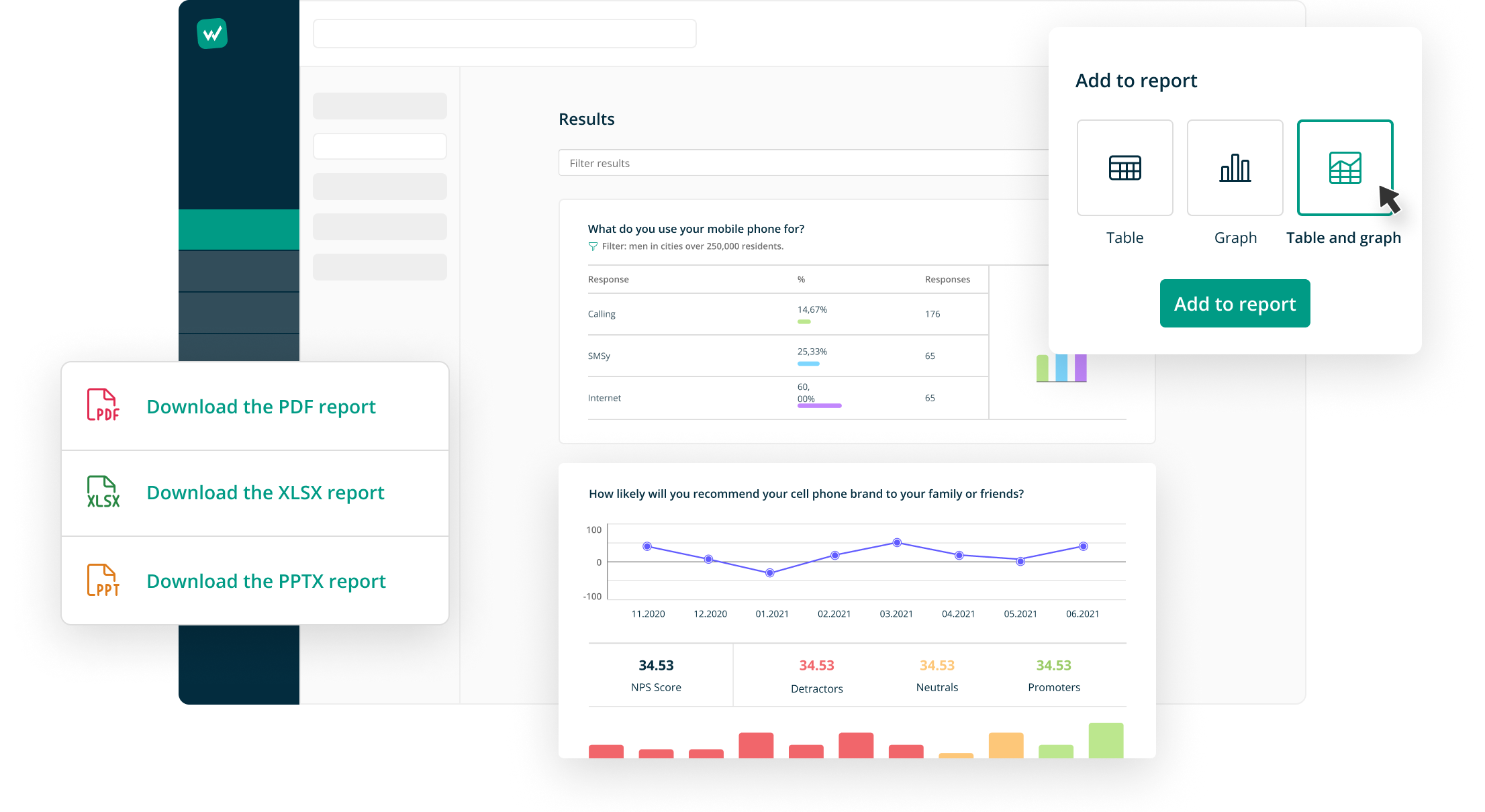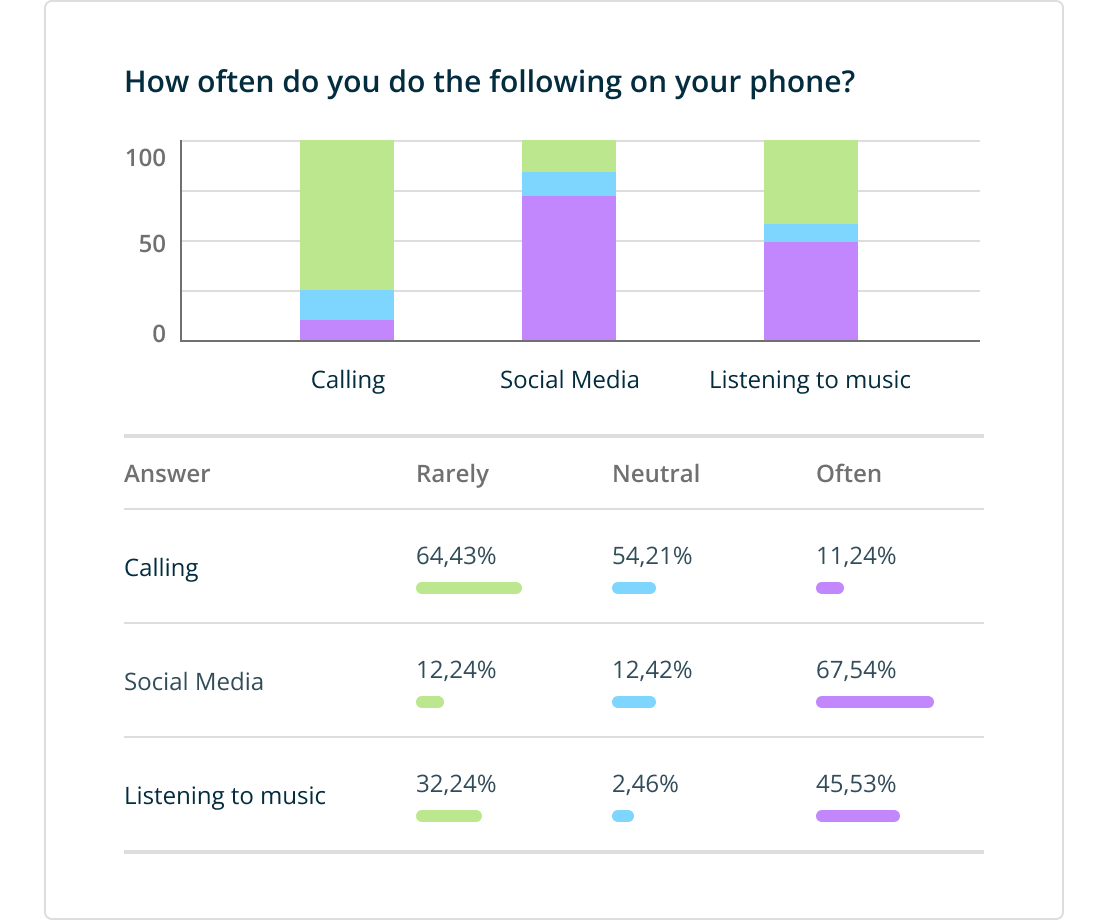 Graphs and tables with answers
Include a customer or order ID in the survey link and easily associate responses for a broader context. React individually to a comment from a dissatisfied customer.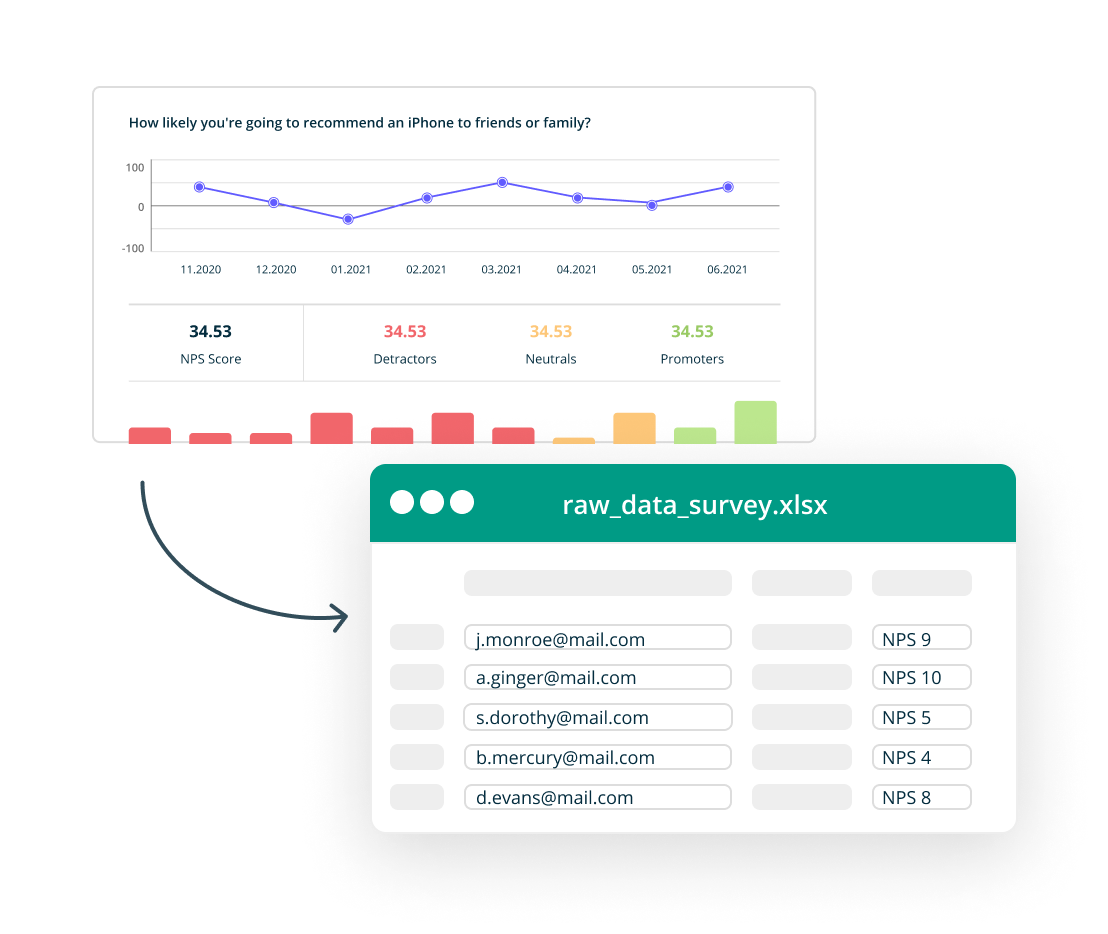 Export of results
Download raw data for further analysis in csv, xls or spss formats.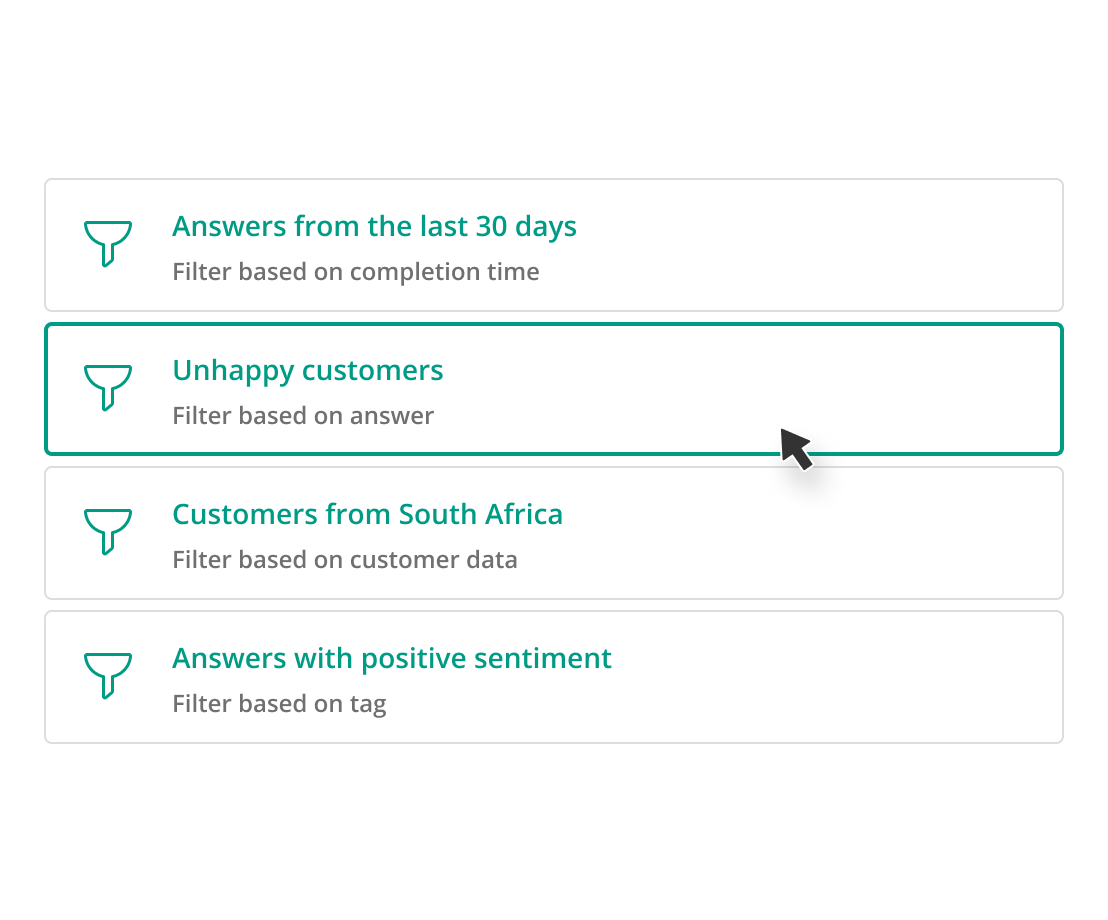 Advanced filtering
Segment responses, create data filters, and search for dependencies and trends in subgroups of collected data — filter by time, respondent's data, and responses.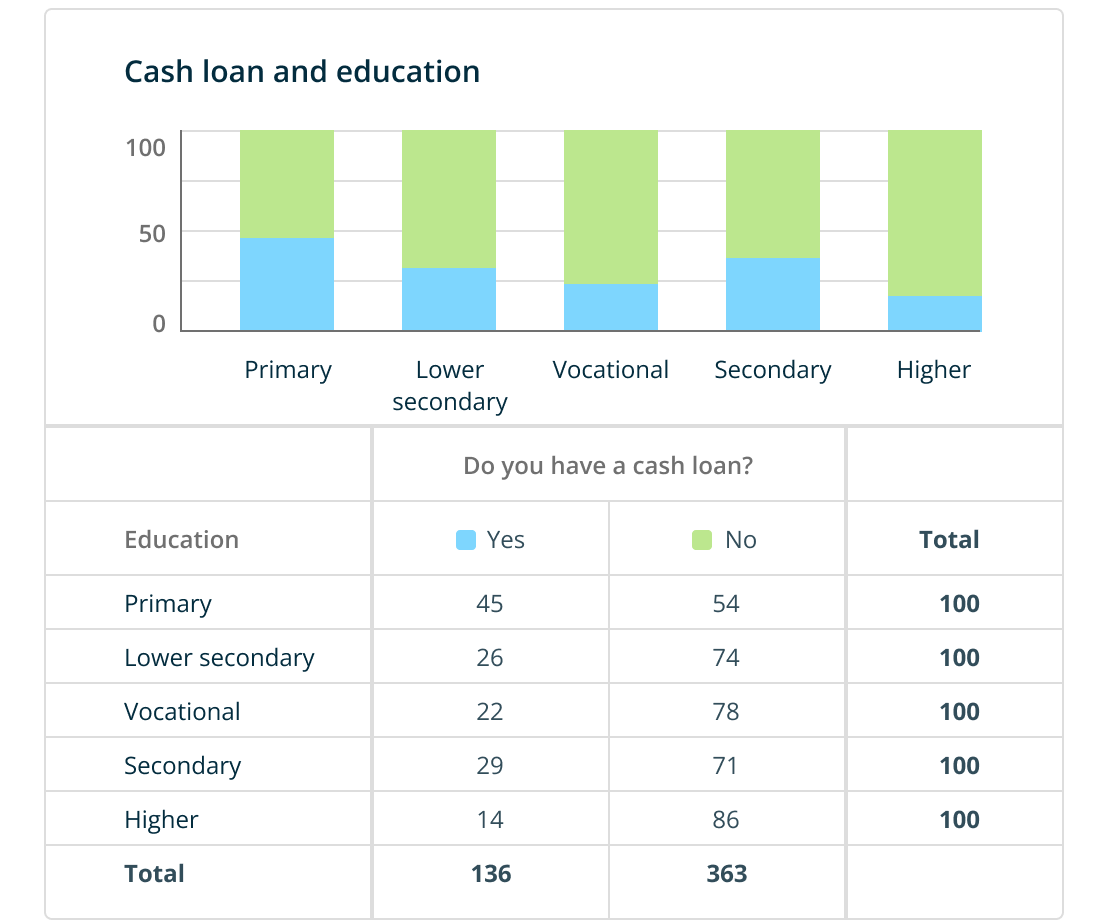 Cross Tables
Create comparative analyses, and check how the groups of respondents responded and the relationships between the answers.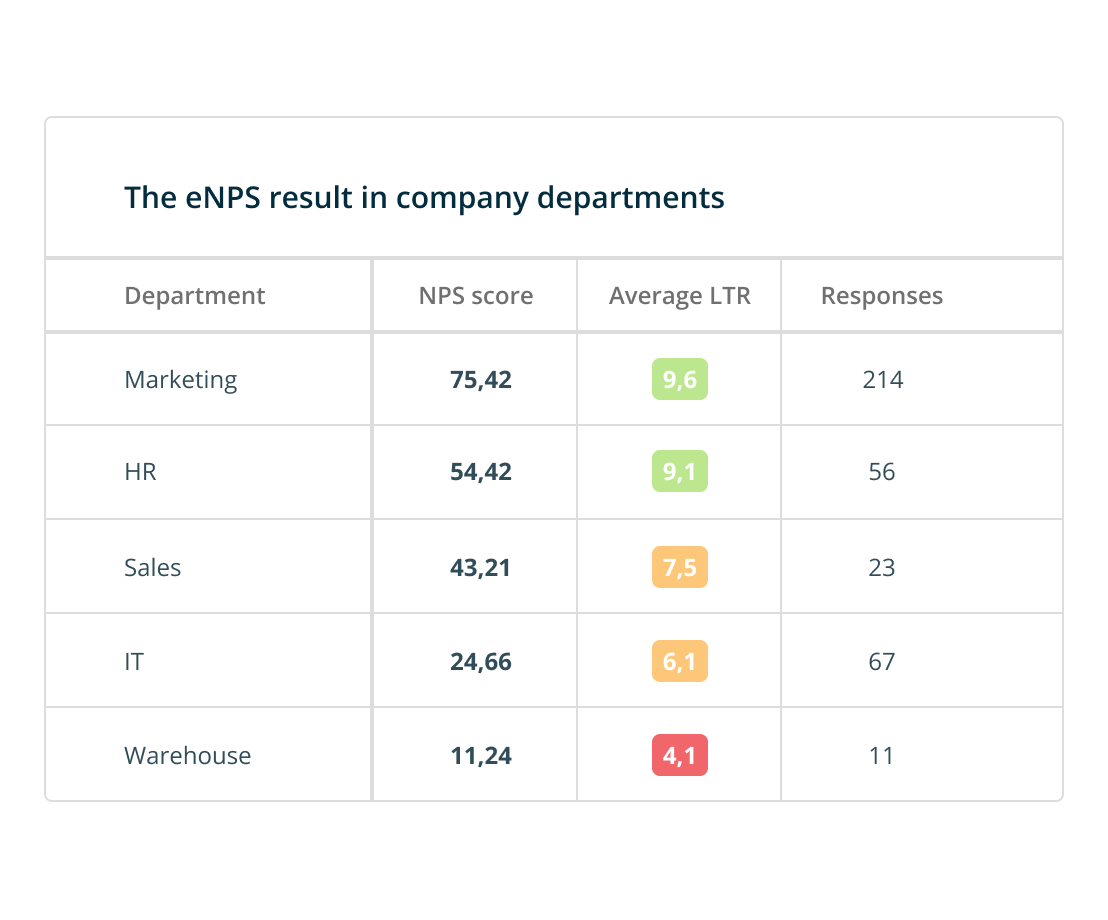 Rankings
Create rankings of the best, most popular, highest and lowest rated answers.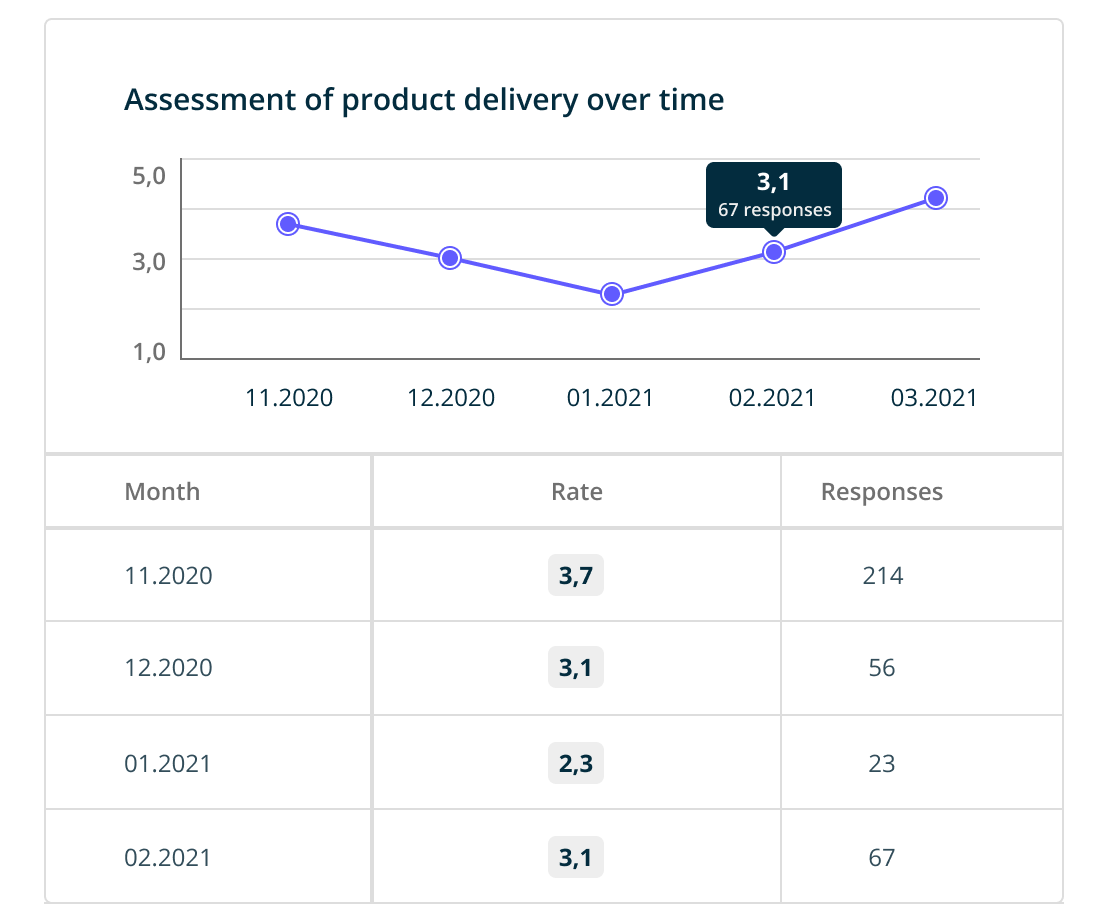 Trends
Observe the change of your key metrics over time.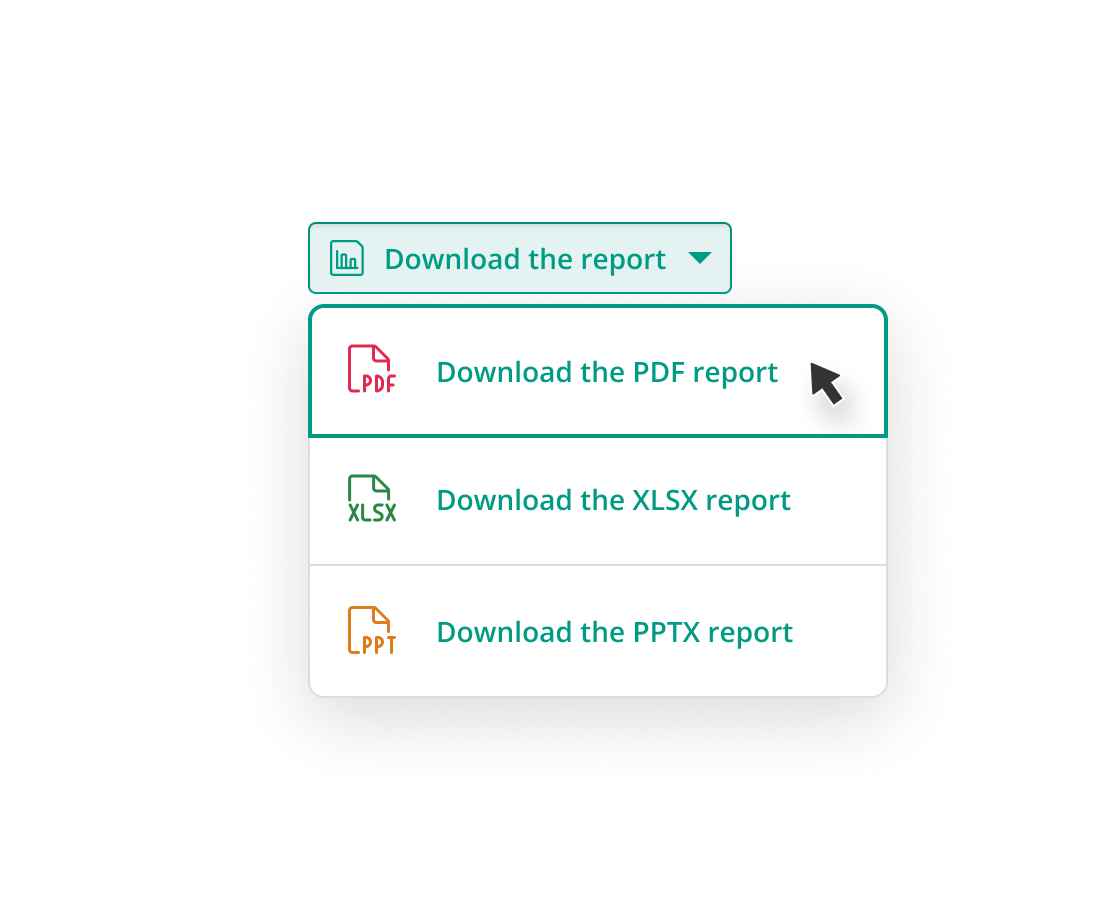 One-click reports
Export reports to MS PowerPoint, Excel, Word or PDF with one click.
Grouping of similar answers
Group similar answers given into thematic areas and create segments of respondents based on them.
Linking to respondent attributes
Provide additional information about respondents to the survey link and use this data for collective analysis of the results.
Collaboration within the team
Share the results with colleagues to work together on the collected data.
Single completions overview
Check how particular respondents answered.
Draw conclusions from the survey easily, segment responses, and analyze trends
Start For Free
Trusted by over 5000 companies: