WORKFLOWS & AUTOMATIONS
Automate repetitive processes and create a Customer Voice Management System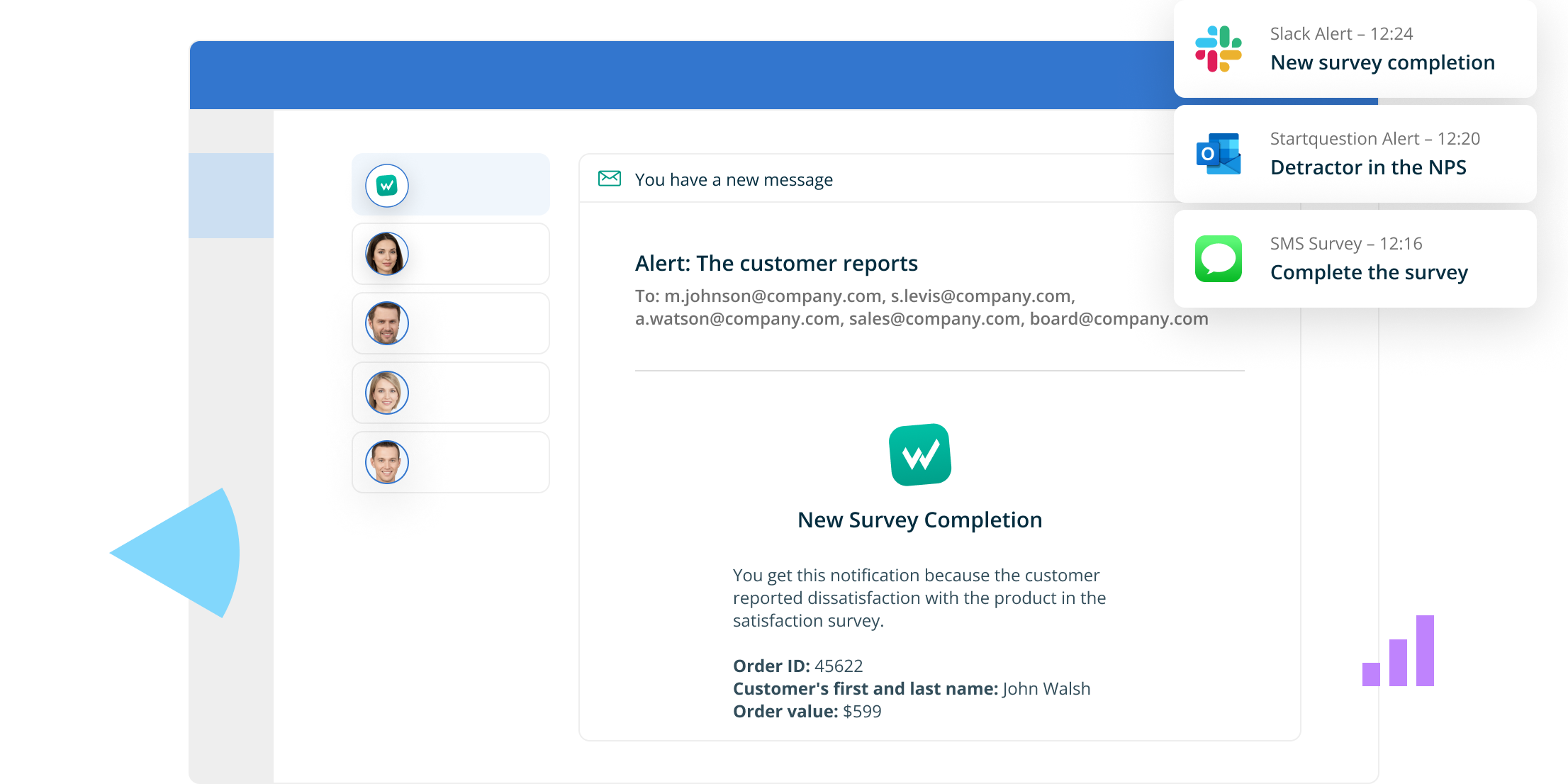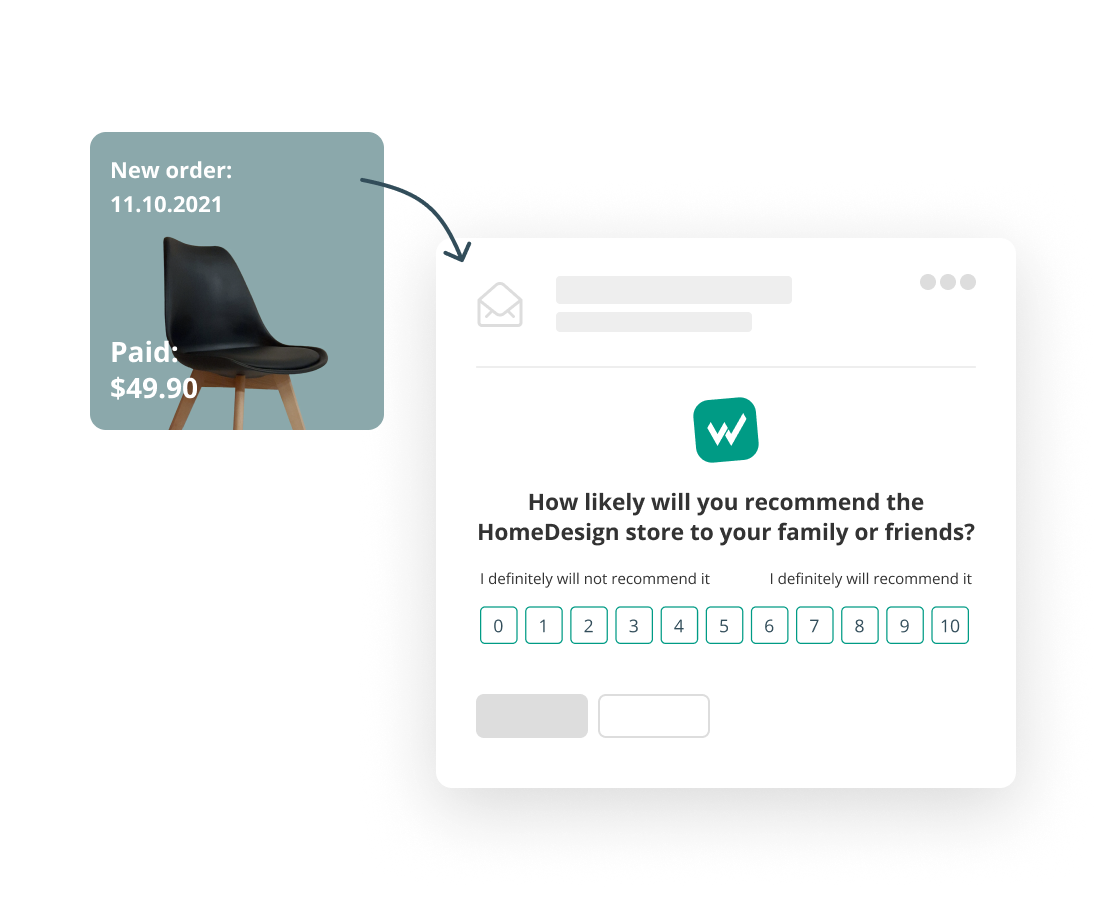 Automatic survey dispatch
Send automatic survey invitations after completing the process, e.g., completing a service request, signing a contract, or contacting a consultant.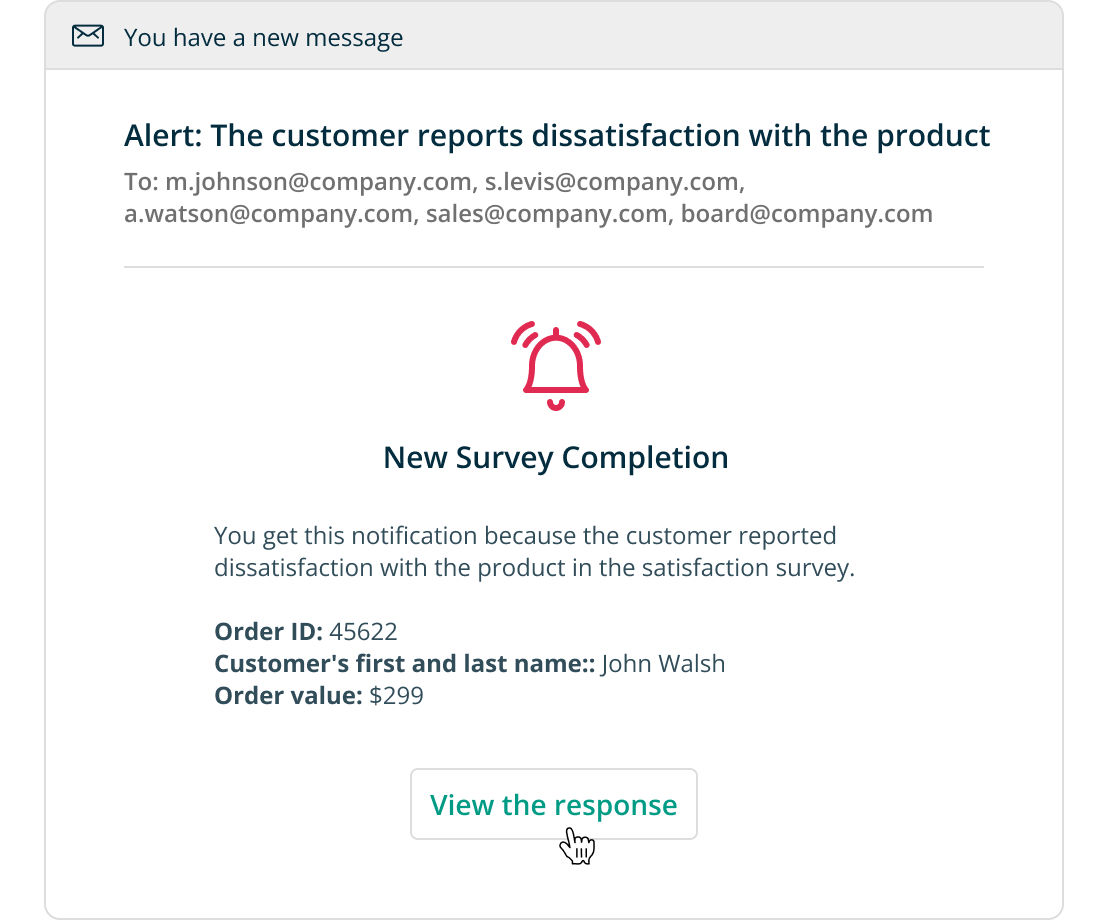 Alerts and notifications
Receive email alerts when there is a new response that meets certain criteria. Send alerts to yourself or to other members of your organization.
Notifications on Slack
Provide the content of the filling or key responses to the Slack channel to build awareness of the customer's voice in your organization.
Sending feedback
Assign the questionnaire to the appropriate person that will be able to address the feedback and contact the client with the answer. Provide feedback to your CMS.
Tagging responses
Tag the customer's response with the right category and automate the sending of reports to people responsible for these categories.
Custom Workflows
Create your own processes using the tools offered by Startquestion.
Automate repetitive processes and create a Customer Voice Management System
Start For Free
Trusted by over 5000 companies: