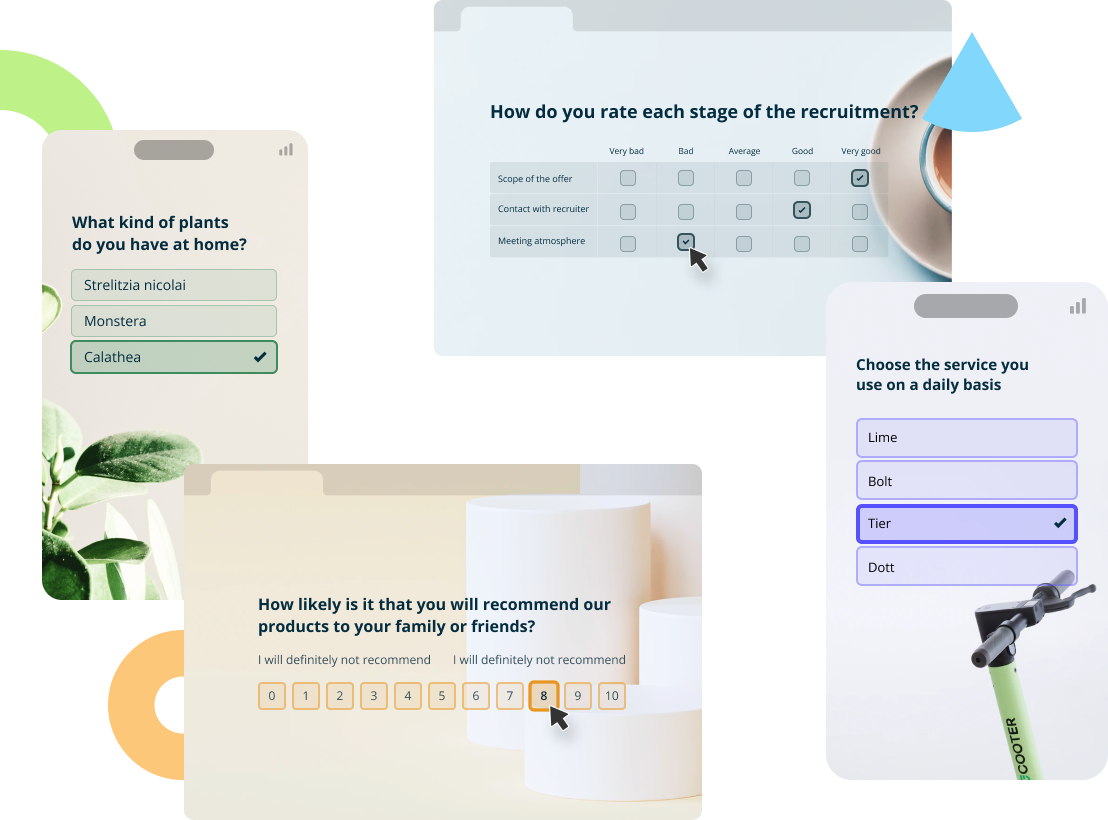 Get inspired and start creating online surveys!
Trusted by over 5000 companies: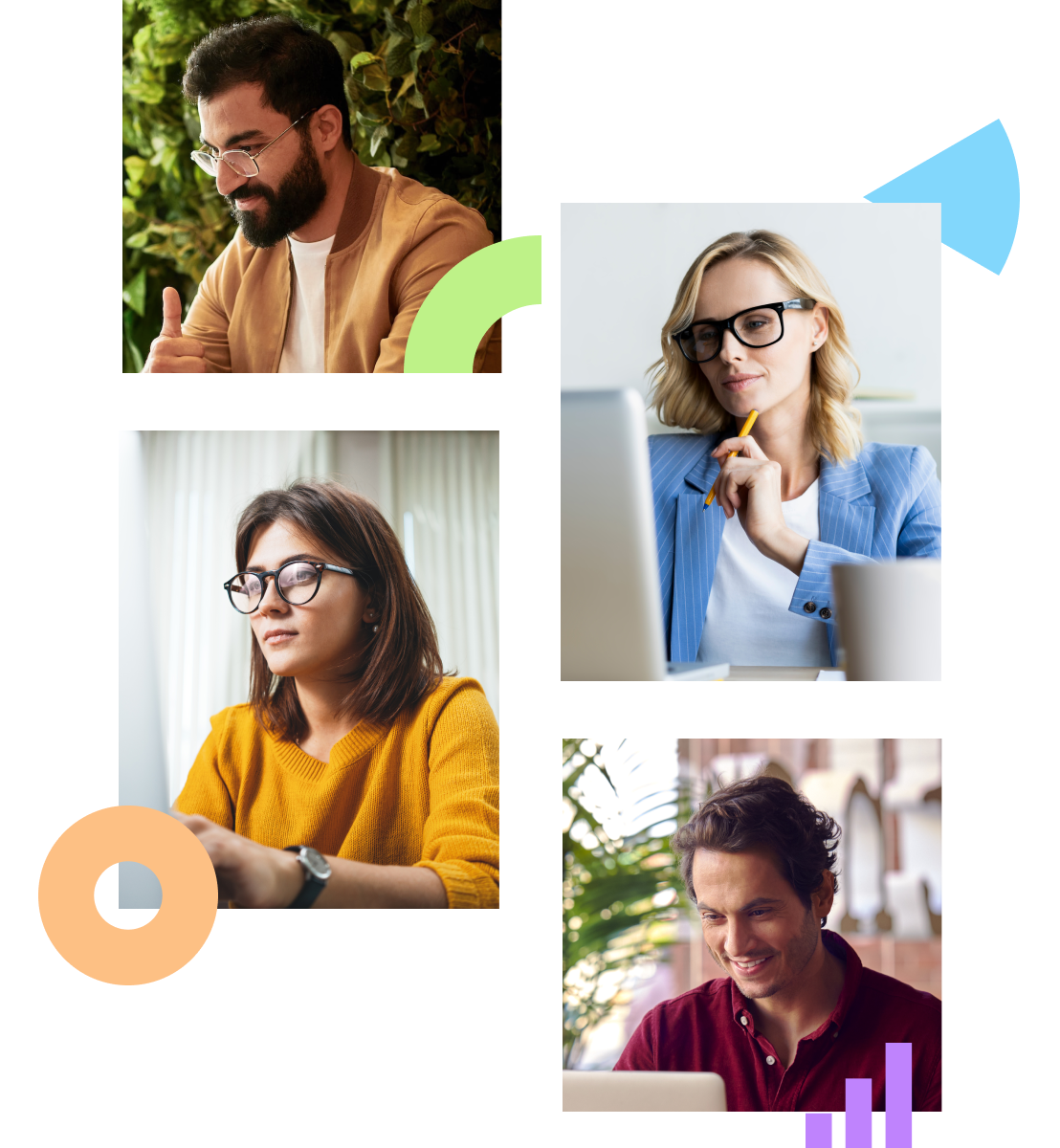 Use Startquestion to survey your target group
Customer surveys

Improve customer experience, by listening and acting on their feedback. Measure NPS (Net Promoter Score), CSAT, CES or ask your own questions. Run survey once, setup recurring surveys or collect transactional feedback.

Employee surveys

Easily gather employee insights at scale and share one-click reports with your team. Run Candidate Experience, Employee Satisfaction surveys, Training Evaluation, Knowledge Tests and more.

Usability surveys

Improve UX and features of your website, app or product. Launch website surveys on your own, without IT involement and get immediate answers to your product questions, within few hours from deploy.

Market research

Validate product or service ideas, discover insights about your target audience, get opinion and feedback on your ideas. Dig deeper with advanced segmentation.

Other surveys

Voting, knowledge tests, psychological assessments, forms and quizes. Surveys for academic or healthcare purposes. Startquestion will help you on every part of the project.