Introducting AI Survey Generator
Try AI survey creator and start your research in minutes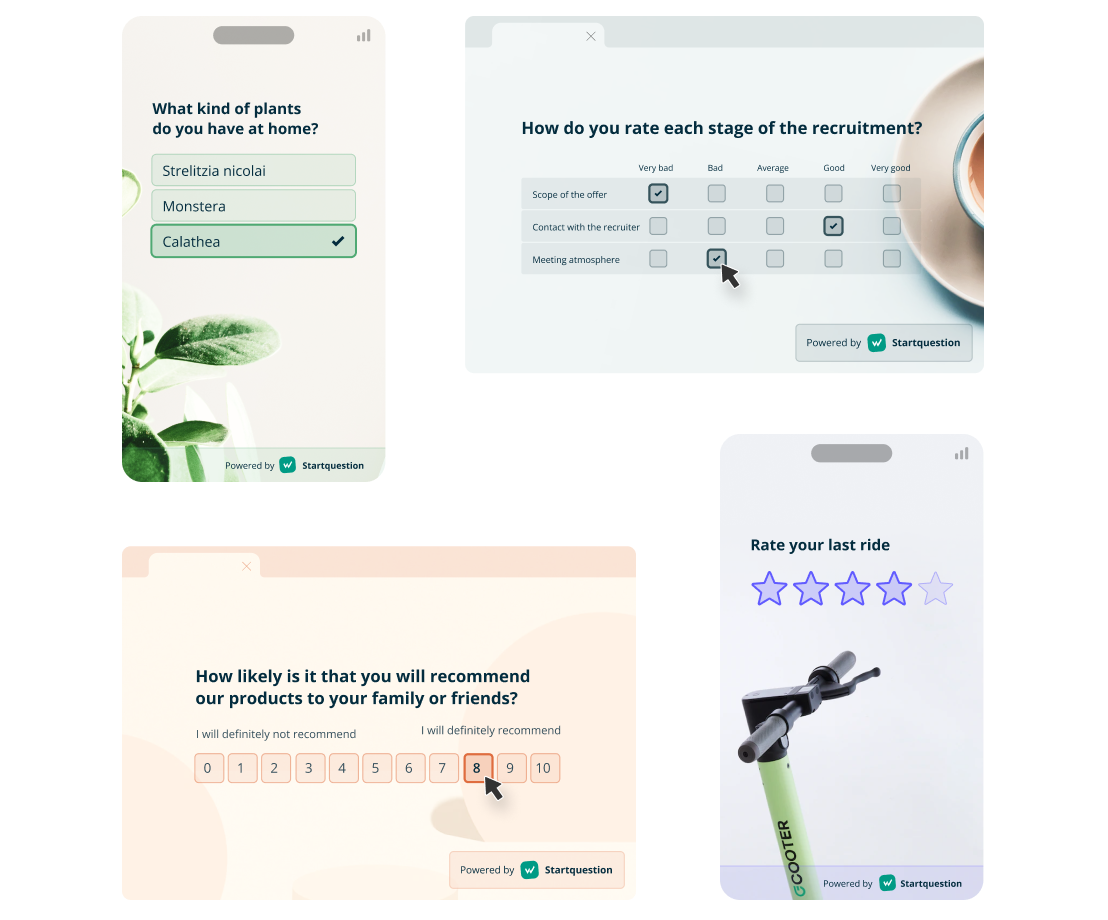 Save Time and Effort
With an AI-generated survey creator, you can save significant time and effort in creating surveys. The automated processes and intelligent algorithms make it quick and easy, allowing you to focus more on analyzing the results and taking action.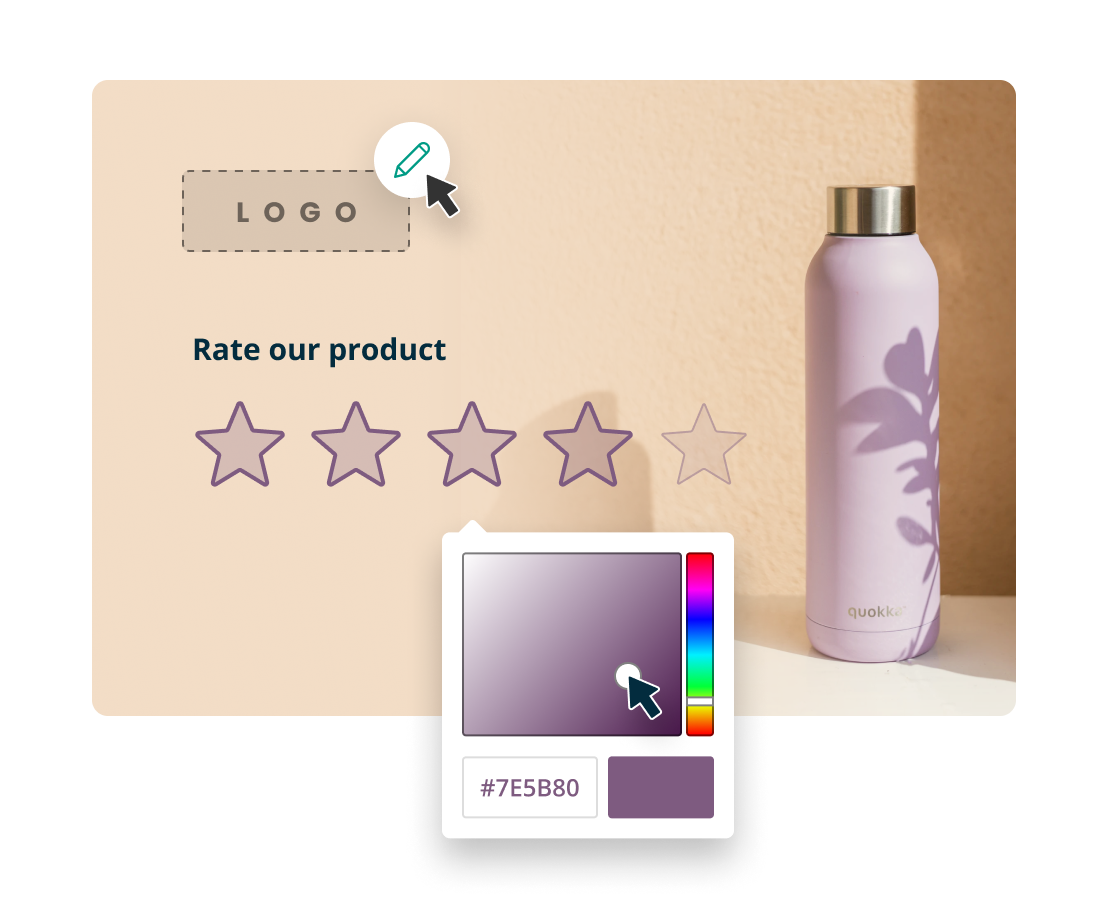 Get High-Quality Surveys
When using the Startquestion survey creator, you can expect improved survey quality. The advanced algorithms optimize the survey structure, question phrasing, and response options, ensuring that your surveys are well-crafted and effectively gather accurate and valuable insights from respondents.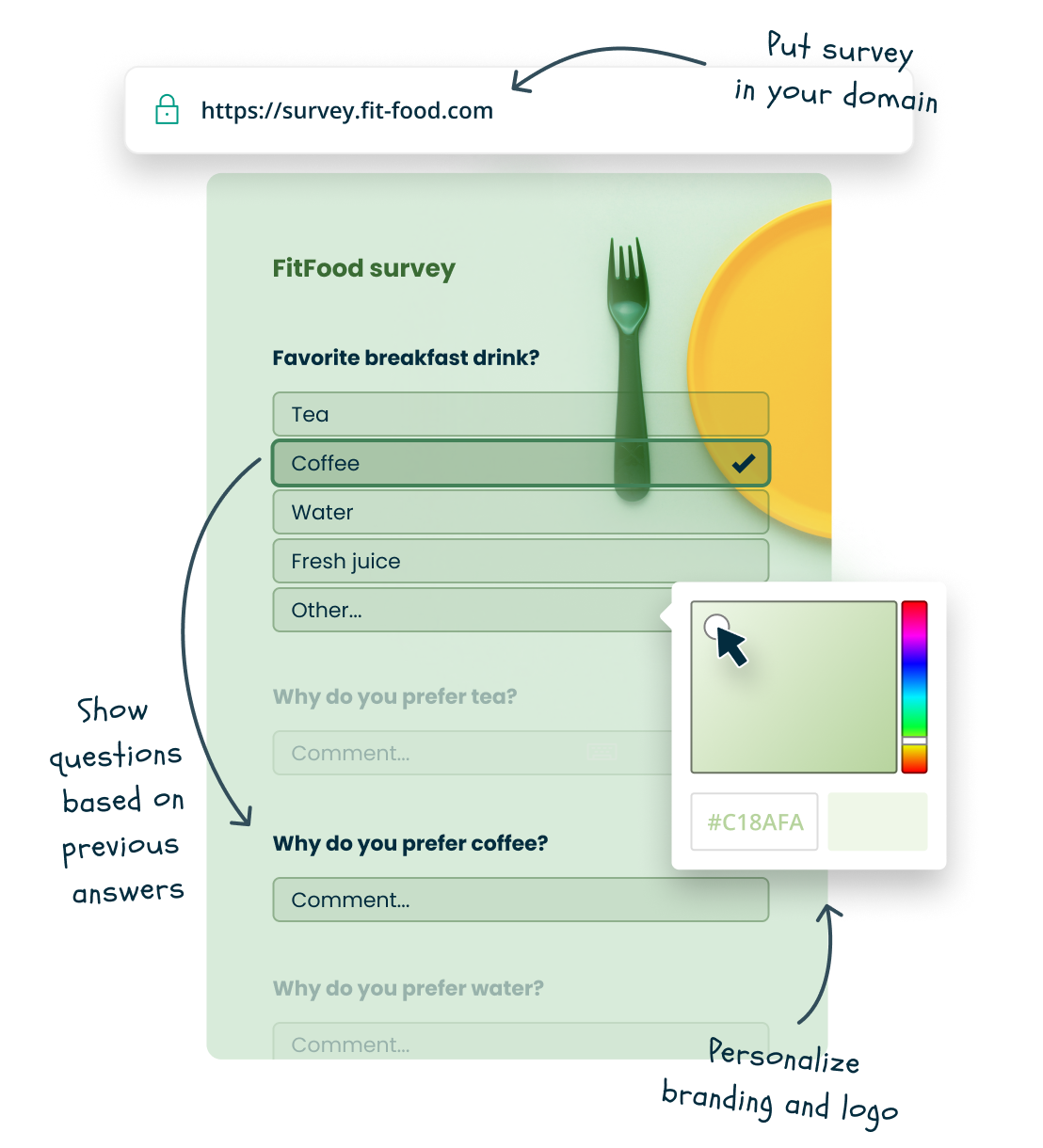 Easy to Use
Don't worry if you're not a technical expert. Our creator is designed with a user-friendly interface, making it simple for anyone to create professional surveys. The intuitive navigation, customizable templates, and streamlined processes ensure a smooth and hassle-free survey creation experience without requiring specialized skills or training.
Create Any Survey You Want
and Send it In Minutes
Create Free Account
Trusted by over 5000 companies: