Covid Survey for Business
This survey will be helpful in assessing the impact of the COVID-19 pandemic on risk management practices among different companies.
Use this template
All templates
Try our ready-to-use survey templates for business
Get feedback from customers and prepare your company for every possible scenario.
We have been trusted by over 5,000 clients:
We are recommended by:
Startquestion is a very useful tool for carrying out our research, in which we want to reach users from our own databases – member companies, marketers, digital industry employees, etc. This advanced tool helps us create questionnaires and configure various types of parameters necessary during the research. The platform offers capabilities that can meet the needs of even demanding researchers, and the support service always quickly responds to our questions and needs. The analytical module is also useful, allowing for quick and easy interpretation of the results both after and during the study. We are delighted that we have a domestic, world-class tool on the Polish market.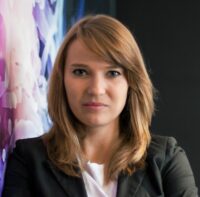 Ania Garwolińska
For me, as a "heavy user" of IT tools, Startquestion allows you to achieve almost any business goal related to conducting research or online surveys. It does it safely, comfortably, and effectively.

Paweł Owczarek
We would all like to respond to the needs of our clients and be their first choice. However, the devil is in the details. Meeting expectations is inextricably linked to continuous monitoring of satisfaction with the offer or service. At PZU, we are aware of client expectations, and we create standards according to them. Quick response is a crucial element of the entire process. That is why, in many cases, we have replaced traditional telephone surveys with online surveys. Thanks to the Startquestion, we can complete them faster, cheaper, and on a larger sample. We used to carry out several hundred surveys; today, we do several thousand. Thus, we can better manage customer experiences and diagnose specific actions that we should take to meet expectations better. The intuitiveness and usefulness of this solution encouraged us to use it in other areas of the organization apart from CX. Thanks to this, we can collect information not only from customers but also from employees.
I work with various research tools, and I am convinced that the Startquestion is one of the solutions that can meet the above-standard needs of companies in collecting feedback.
Mirosław Mikłos