Gender and sexual orientation are intimate matters for each of us. However, in justified cases, such demographic questions are a part of studies and online surveys. Do you want to learn what, when, and how to ask sensitively about sex or gender identity? Here you will find all the tips concerning gender options on the survey.
Try one of the best demographic survey tools for free!
Start trial period without any credit card or subscription and easily gather impactful feedback via link, social media, email, and more.
No credit card required · Cancel any time · GDRP Compilant
What Are Demographic Questions?
Let's start from the beginning. Questions about age, place of residence, or education level help us better understand the respondent's needs. These are demographic questions. You must have come across them many times while completing the various questionnaires.
This group of survey questions also includes those about the gender or sexual orientation of the respondents. Ask yourself would you feel comfortable answering about your current gender identity? It depends on the context and the type of research, right? This type of question is sensitive, so we include them in the questionnaire only when necessary. Or when we are aware that they will not alienate respondents.
Demographic Questions for Survey
No matter what industry you operate in – a personalized, customer-tailored offer gives you a much better chance to stand out from the competition. That is why it is so important to conduct regular surveys that define the client's socio-demographic profile.
Use this template
All templates
If you want to know more, here's a piece of writing you may find interesting: Types of Demographic Questions in a Survey. You will find in it more details about the types and examples of demographic research.
Now let's focus on the specific type of demographic data – sex and gender questions.
Why And When to Ask Questions on Sexual Orientation?
Sexual orientation and gender are delicate topics. So why do we ask our survey respondents about these issues? Let me point out some of the reasons.
Sex and gender identity – brief definitions
Just to be on the same page, let us explain what gender identity refers to.
Gender identity may correlate to the individual's sex assigned at birth (male, female – birth gender), or be different. Some people don't identify with their biological sex. In most common situations, they describe themselves as transgender individuals or non-binary.
Non-binary (or genderqueer) is an umbrella term. It refers to a part of the population that doesn't identify themselves as male or female.
Reasons for Asking Questions about Gender in a Survey
Not to offend your customers or users
Gender identity is not a temporary fashion or whim. It's about a person's emotional feelings and science. Therefore, you should address your customers or users as they wish. Why? To make them feel safe and comfortable.
The times when survey researchers asked just about biological sex providing their respondents with just two possible answers (male or female) are gone forever. Such questions nowadays require much more response options.
Again, it's about human nature and the development of biological science. We know much more about ourselves these days. We can also, following gender identity, address specific people in a way that they do not feel disrespected or touched.
How to ask about gender without offending? We'll come back to this one.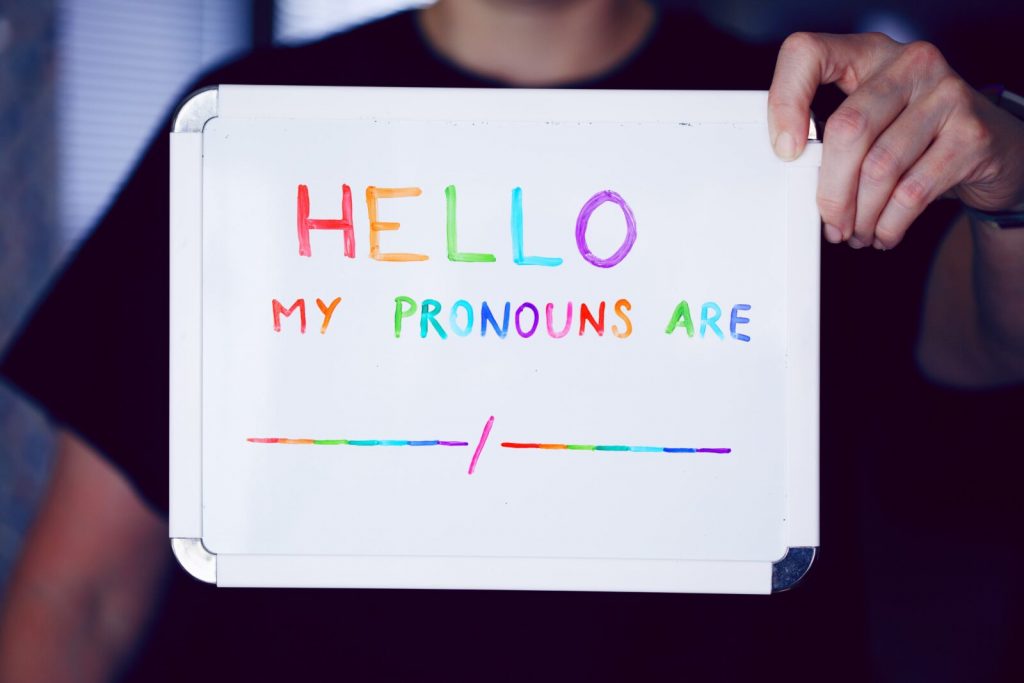 Take care of your respondents' feelings.
For collecting demographic information purposes
If you're into surveys, you want to collect meaningful and actionable insights. There's nothing more irritating than gathering poor data or asking about wrong things. Keep in mind for your next relevant research project and future studies that 1.6 million Americans aged 13 and older identify as transgender (data by the Williams Institute).
Ignoring orientation and gender identity or leaving only two possible answers in a questionnaire (male and female) may distort the results of a demographic survey. It will make your research less relevant.
Don't ignore trans respondents. Instead of a traditional approach, add a wider range of available options with more inclusive and open-ended responses.
To personalize your surveys & show support
The more you know about your respondents, the better and more impactful your forms are. With a few quick gender questions on a survey, you may adjust all your communication to your audience and make them comfortable while completing the questionnaire.
You may also want to show support to any discriminated representatives of our society. You don't need to run a human rights campaign to show that trans people are as important to you as any others. After all, we are all the same, right?
For health and social purposes
Probably the vast majority of surveys that you receive are connected with e-commerce. Demographic feedback is important but not indispensable in such scenarios. However, there are some types of surveys that require precise data about gender. For good reasons.
Social, economic and health forms may collect a lot of important data with a little help from gender questions on a survey. Such insights may lead authorities to more targeted and smarter decisions concerning, for example, public health issues, or identifying health risk factors.
Get inspired by ready-to-use demographic survey example
Gender Identity Options in Survey
Enough theory.
It's time to take a look at how to list gender on a survey. In this paragraph, we'll show you the most common types of questions regarding sex and gender. We'll also provide you with hints about creating such surveys and asking about gender without offending your respondents.
Best practices:
Before you start asking survey questions, always determine why you're doing so.
It's also good to explain how you are going to use the collected data. If you're planning to issue a report, or publish your studies, inform your respondents about it. They may be interested in reading or sharing that type of content.
Every time you ask for sensitive data, provide a "prefer not to answer" option. Not every respondent would like to share such insights, no matter the circumstances.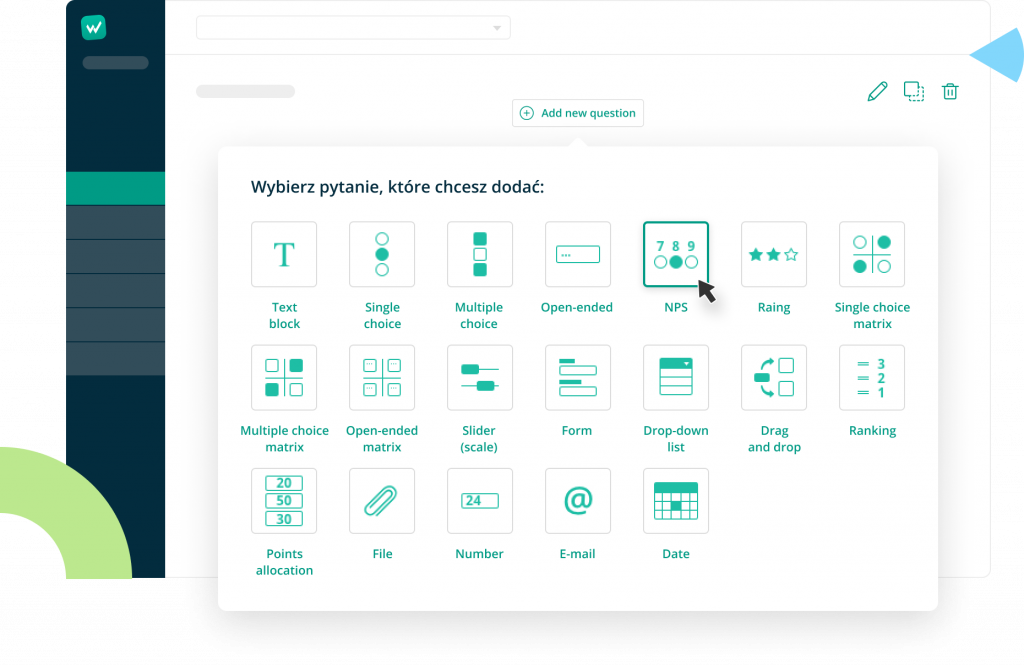 In Startquestion you will find a lot of question formats to choose from.
Let's Talk About Sex
It's an important piece of demographic information. And, probably, less sensitive to all kinds of gender survey questions. We've seen it for years in many questionnaires, starting from customer experience queries to medical forms.
The difference is, that you can't provide respondents with just two options (male and female) anymore. You may list more options to choose from or decide on an open-ended question. With such a choice, respondents will type in their answers.
Sample Sex Questions
Open-ended question
Could you please type in your sex?
Question with answers to choose from
Sex: a) male; b) female; c) other [type]
Sexual Orientation
The rule is simple here. If you're not 100 percent sure you need to ask about sexual attraction and preferences, don't do it. It's a private matter. Again, you may list a wide range of answers, or provide respondents with the possibility to answer in their own words.
It's safe and assures you that you will not hurt anyone's feelings concerning sexual identity.
Sample Sexual Orientation Questions
Open-ended question
Could you please type in your sexual orientation?
Question with answers to choose from
Do you identify yourself as: a) heterosexual/straight; b) gay/lesbian; c) bisexual; d) other [type]; e) prefer not to answer.
Questions regarding sexual attraction, or sexual behavior, such as:
Are you: a) attracted by women only; b) attracted by men only; c) attracted both by women and men; d) prefer not to answer; e) attracted by women mostly; f) attracted by men mostly; g) hard to say.
Asking about Gender Identity
Collecting demographic data with gender identity questions requires sensitiveness. Don't limit provided responses just to sex assigned at birth (male, female). Add gender binary, and space to type in other identities.
Sample Gender Identity Questions
Open-ended question
Could you please type in your gender?
Question with answers to choose from
Which gender identity do you identify with?
Possible answers: male, female, transgender, prefer not to answer, other [type].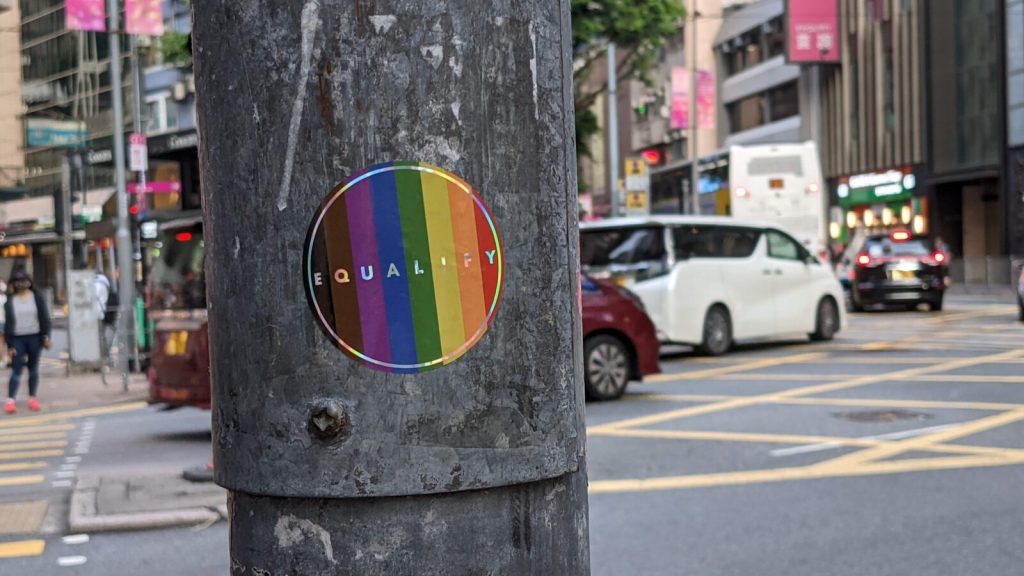 Be sensitive while asking about sex orientation or gender identity.
Pros and Cons of Using the Gender Questions in Surveys
Collecting demographic information is not an easy task. Especially, when it touches on such sensitive topics as sexual orientation, gender identities, or sex assigned at birth.
Regardless of the effort and risk, it may be very beneficial. Here are some of the pros of asking gender-related questions to your respondents.
Emergency Contact Information Form
Use the ready survey to quickly collect contact in the event of an accident or emergency.
Use this template
All templates
Advantages of asking gender identity survey questions
Targeting – it's hard to get trusted while asking about sensitive insights, but once you do so, you'll be able to collect meaningful data.
Branding – show that your company is aware of social issues. Treat transgender people with respect and act against any kind of discrimination in your brand communication.
Improving your surveys – no matter what's the survey topic, it's always good to be sensitive, polite, and inclusive while asking for information.
Of course, there's also the other side of the coin. Among the disadvantages of asking about sex or gender in a survey we may distinguish:
Disadvantages of asking gender identity survey questions
Offending – no matter how hard you try, some of the respondents may find your questions impolite, or unnecessary.
Inappropriate – some part of the general population is fed up with gender discussion. If they are among your customers or subscribers, you may lose them.
Rejection – there's always a risk of rejection or a high percentage of respondents that wouldn't like to share with you about their sexual orientation or gender. Keep it in mind.
Ready to Ask the First Gender Question?