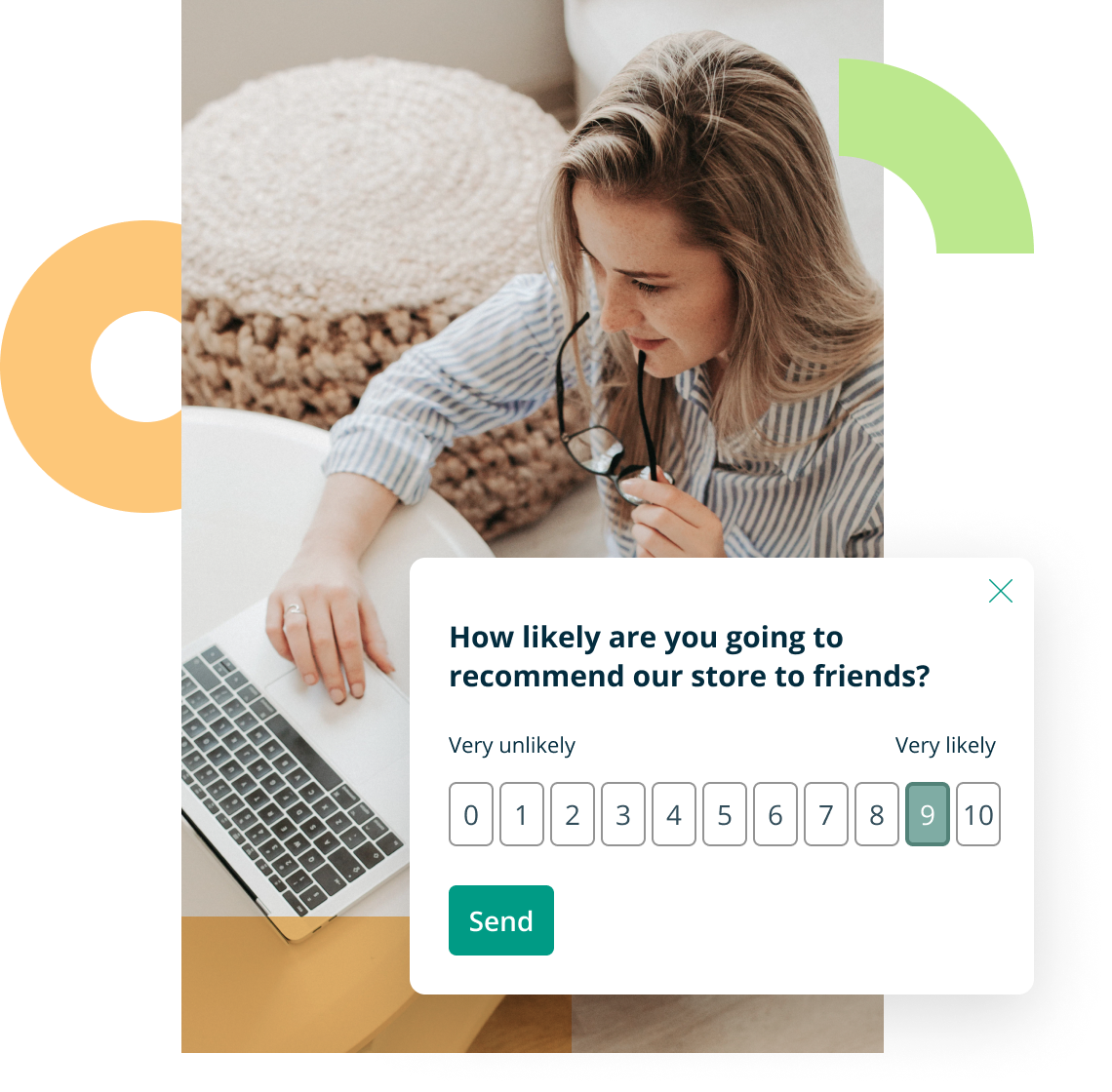 Do you feel like your e-commerce can sell more?
Great user experience = higher sales + more loyal customers. Collect feedback directly on the website and create the e-commerce users want to buy.
We have been trusted by over 5,000 clients: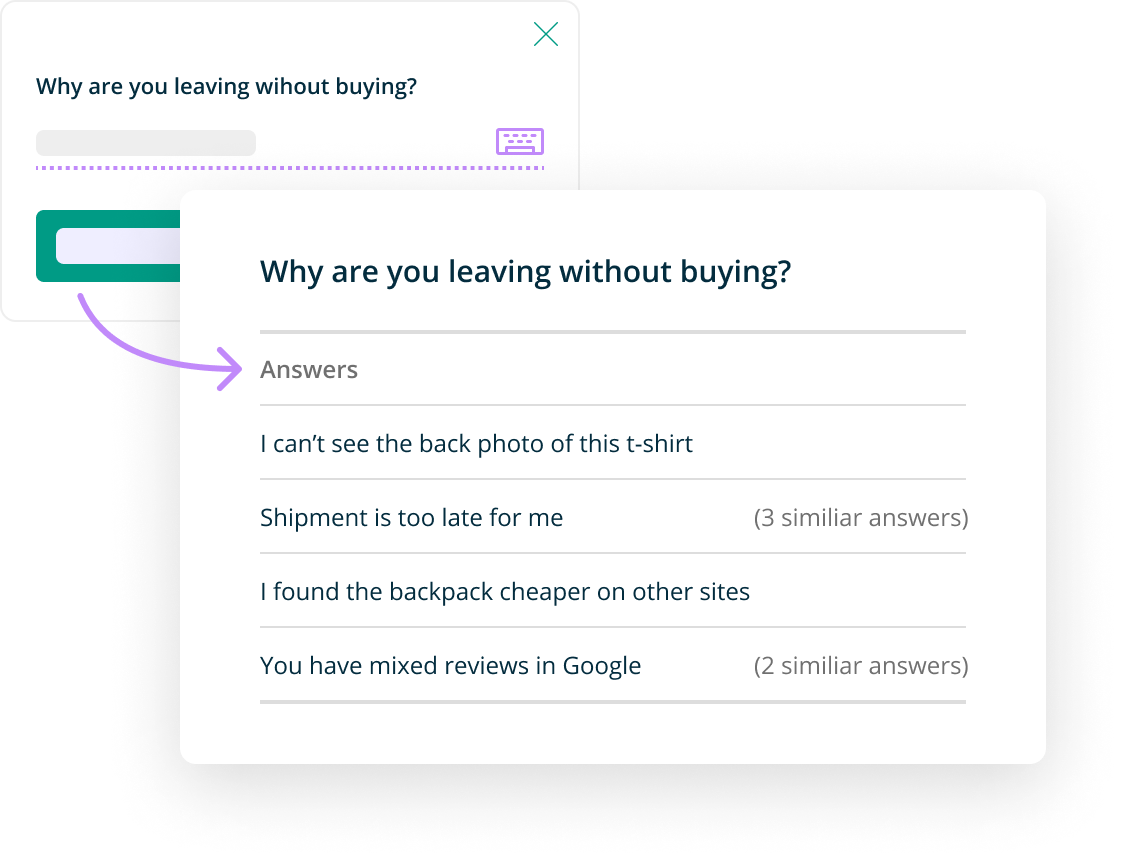 Learn How to Improve Conversion
Instead of brainstorming why users are not finalizing transactions, ask them about it.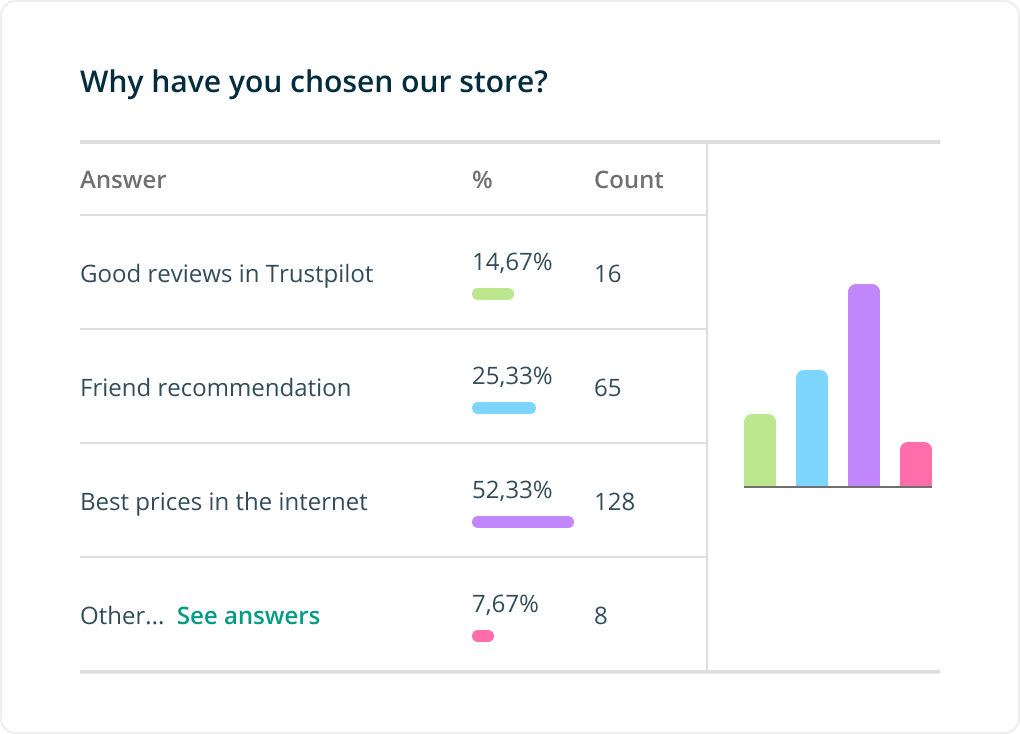 Understand Behavior and User Motivation
Google Analytics data won't tell you why your store's users behave in specific ways and what motivates their actions. You can only learn this by asking them. Online surveys are the cheapest and fastest way to do it.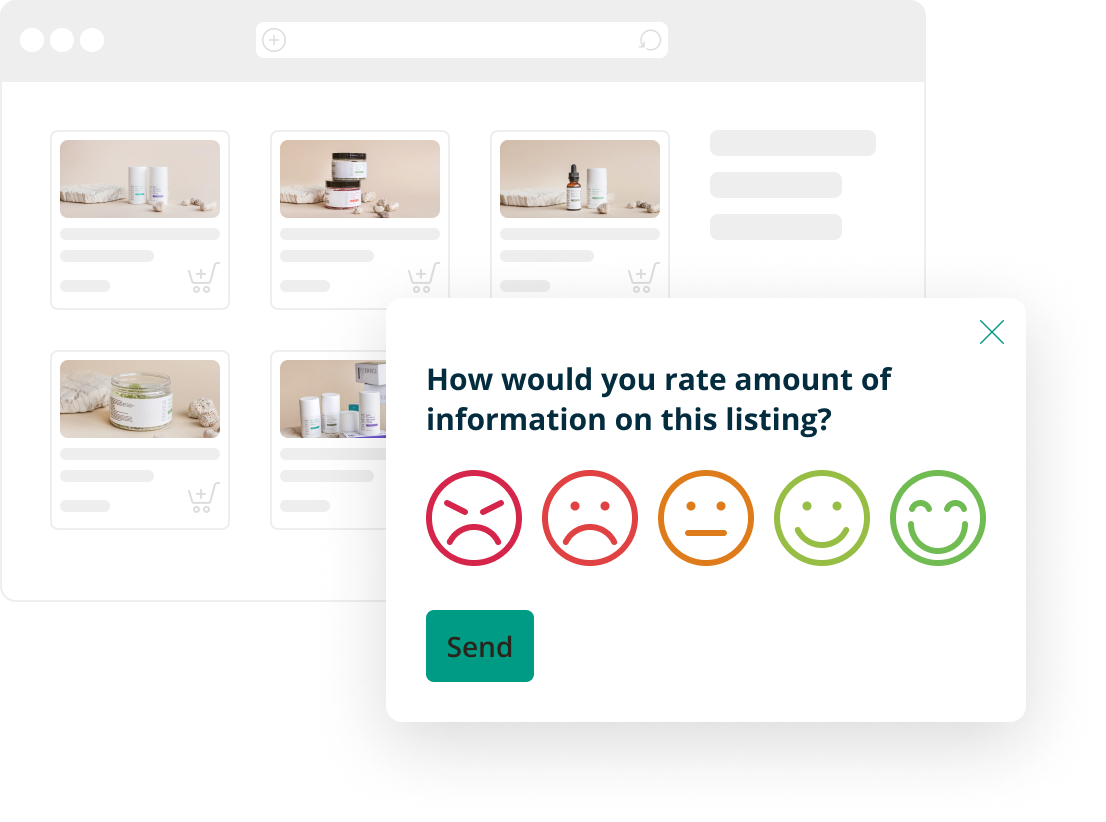 Know Strenghts and Weak Points of Your Offers
Understand what drives users towards a purchase so that you can promote and improve the good features. Discover roadblocks on conversion paths by placing surveys on critical moments. Implement the right changes before users switch to competitors.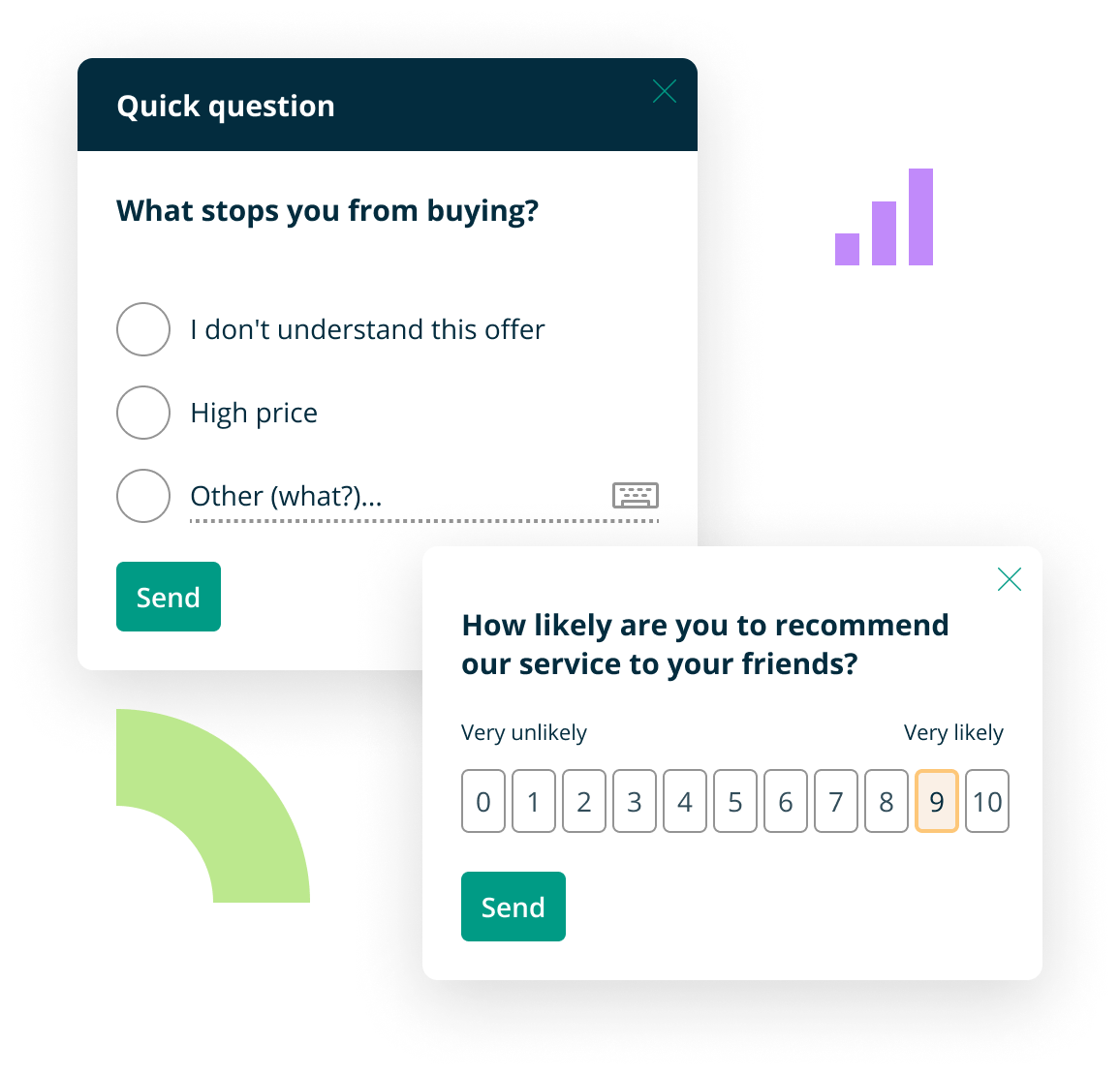 Find Answers to the Most Common E-commerce Questions:
How do users rate their overall buying experience?

How do visitors discover your store?

Why are users dropping your shopping cart?

Were they able to find all the required information?

How was the unboxing experience?

Was customer support fast & helpful?
Startquestion features useful in E-commerce Satisfaction Surveys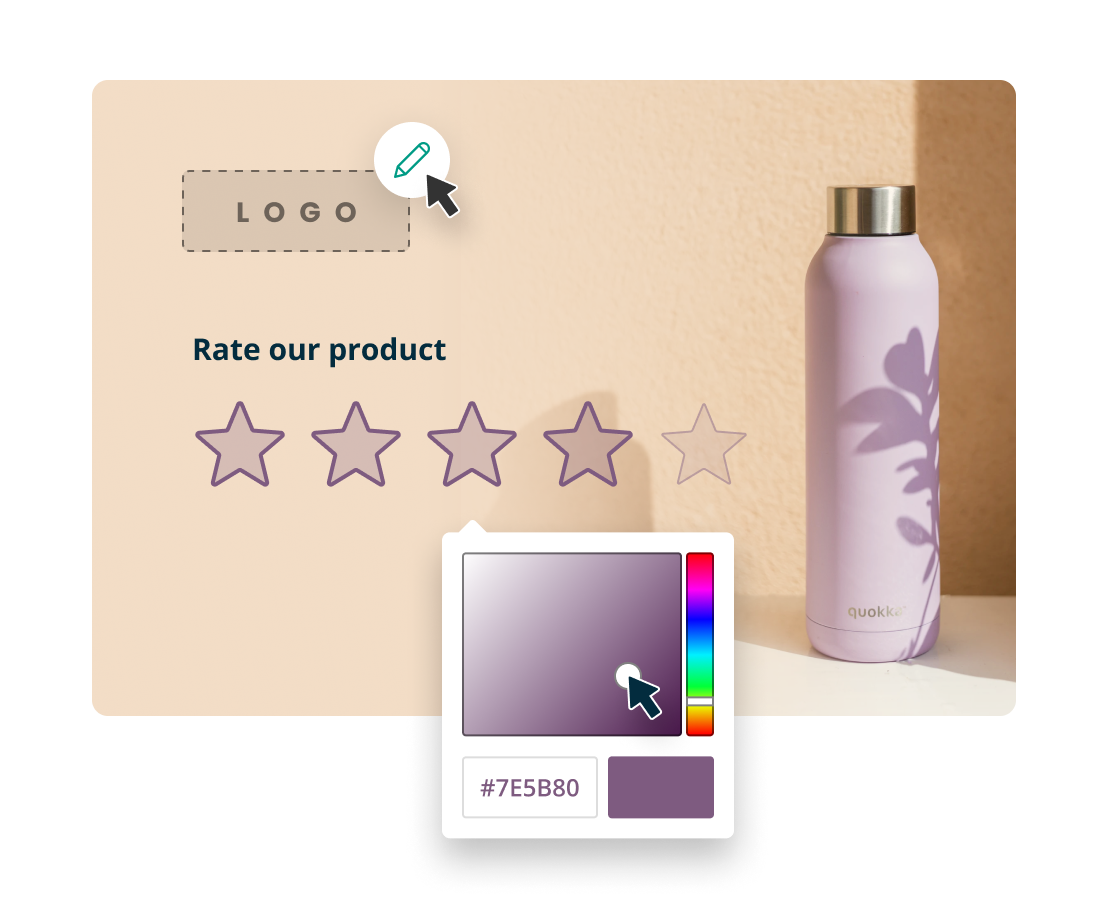 Complete Control over Surveys
You decide where and to who your surveys should be deployed and how they should look. Personalize questions and invitations to get higher response rates by providing your unique user experience.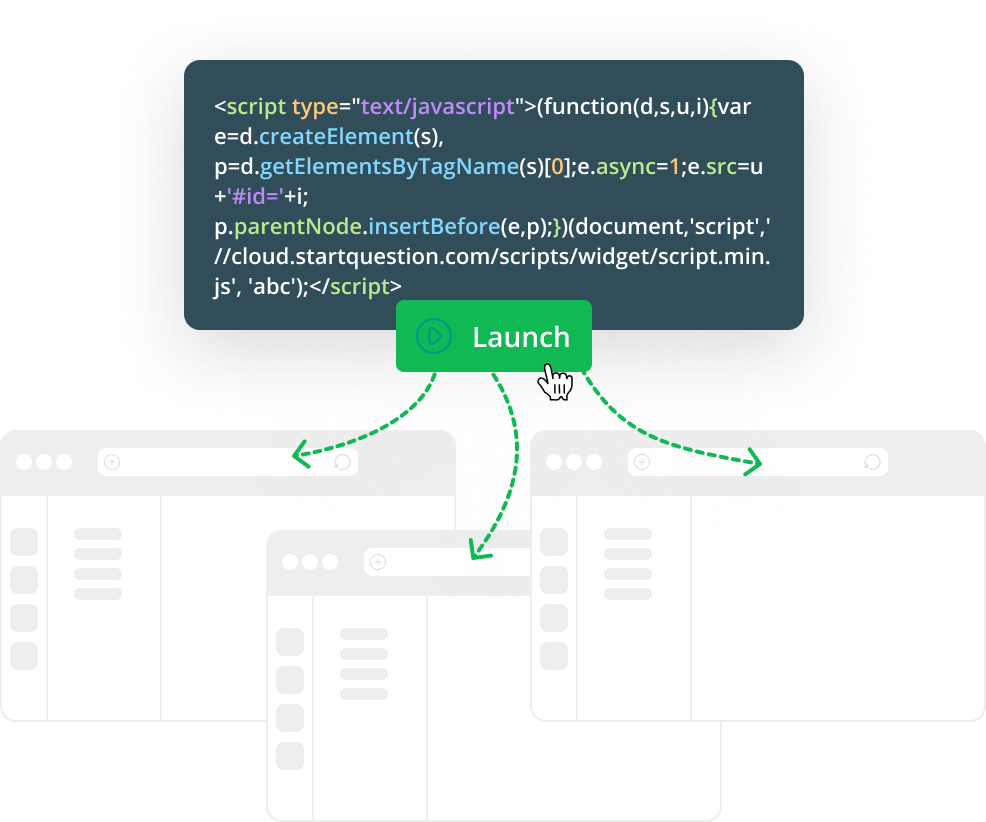 Fast and Easy Setup
Just place a script on your site once and then run your surveys from Startquestion without a need to engage your IT team. You can get from idea to significant results in a matter of hours!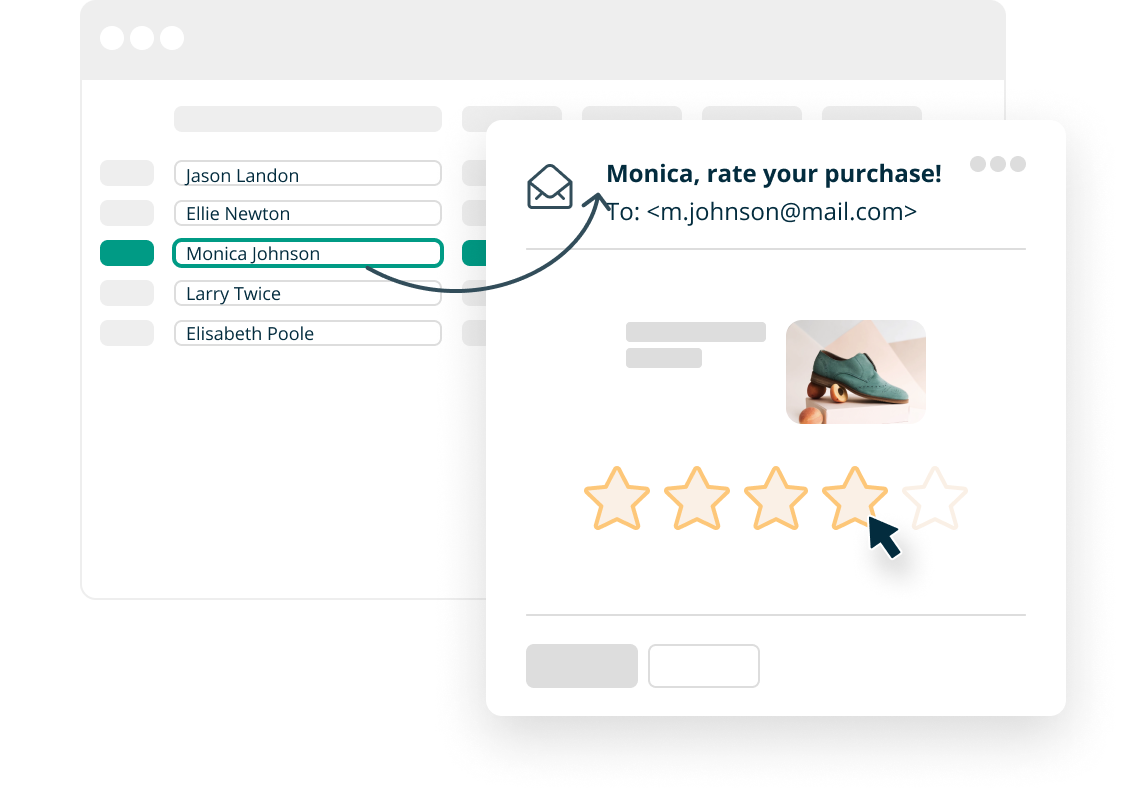 Rich Targeting Options
Choose to run your research on all users or just a segment. Startquestion allows you to define targeting criteria for website users and e-mail collection.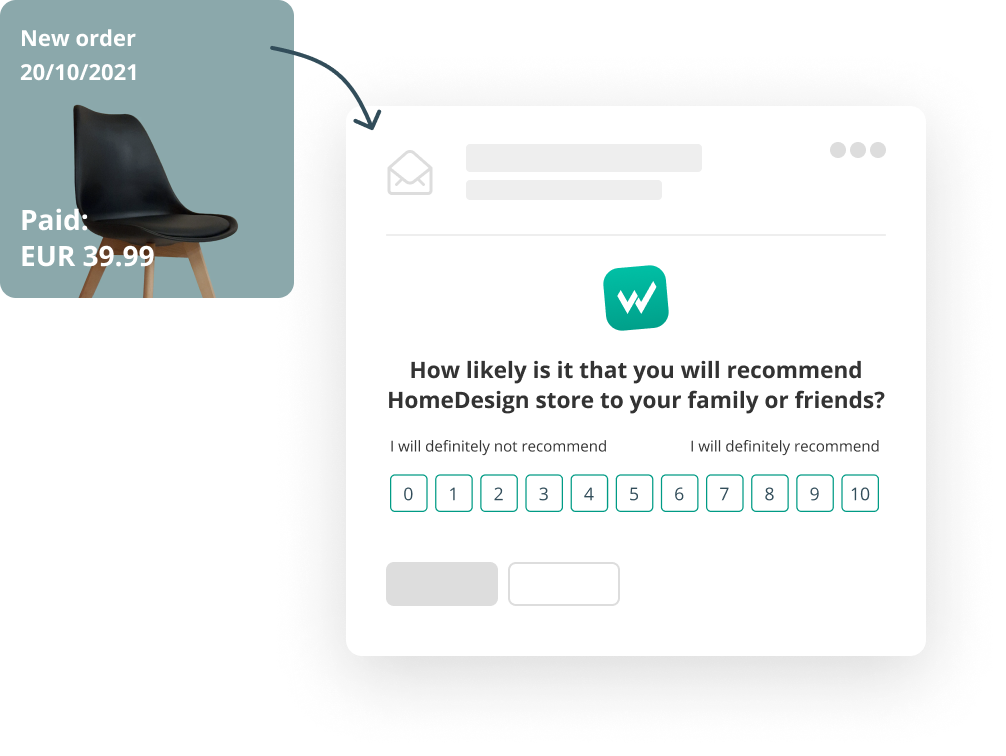 Website or E-mail Surveys
Send an automatic e-mail after a transaction, implement a survey component to your confirmation e-mail or display surveys on the website. We'll help you choose the right solution for a given problem.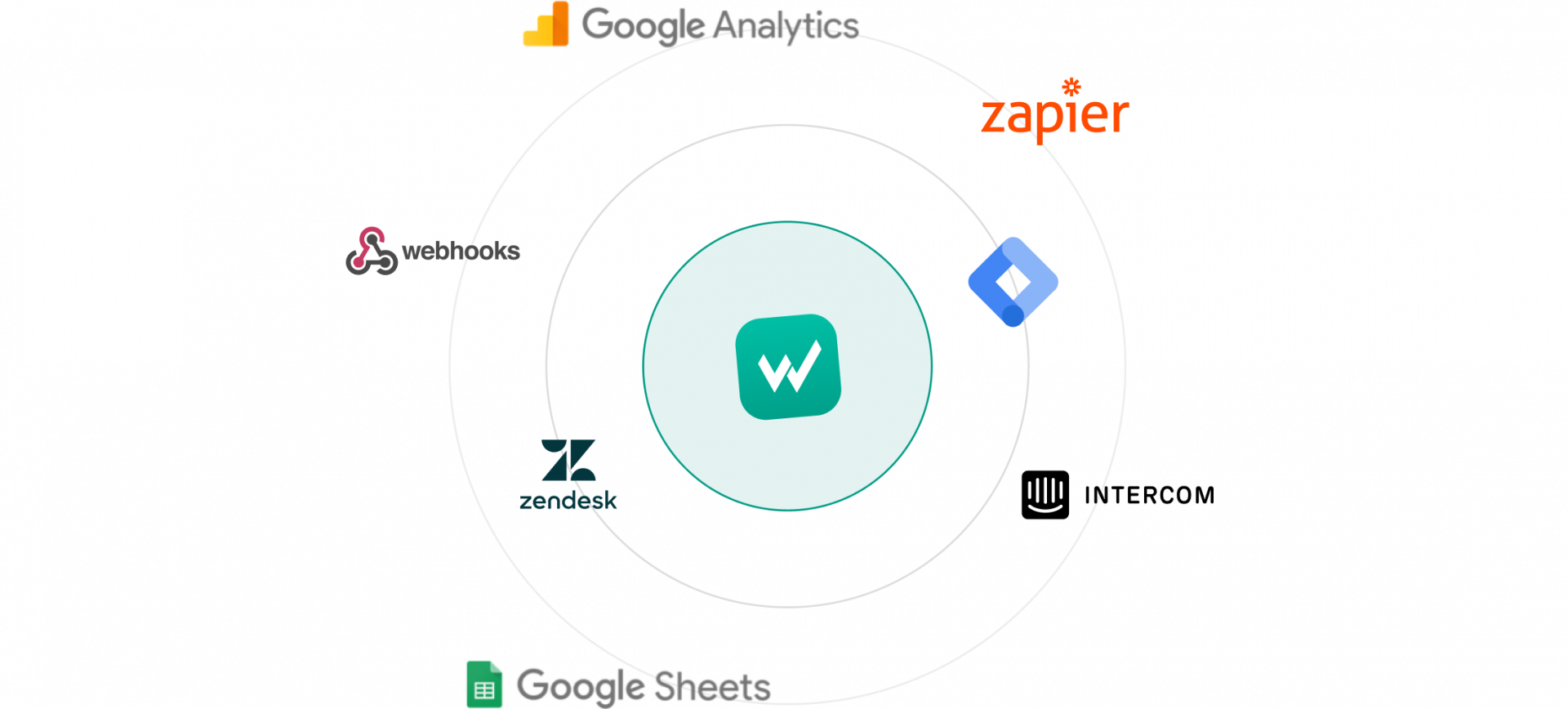 Integration with CRM, E-Mail Marketing and Other Apps
Send survey results automatically to your CRM and other tools you use. Startquestion natively connects with Zapier, Google Analytics, Salesmanago, or Zendesk.
Your feedback can go directly to people responsible for part of the experience mentioned by your users.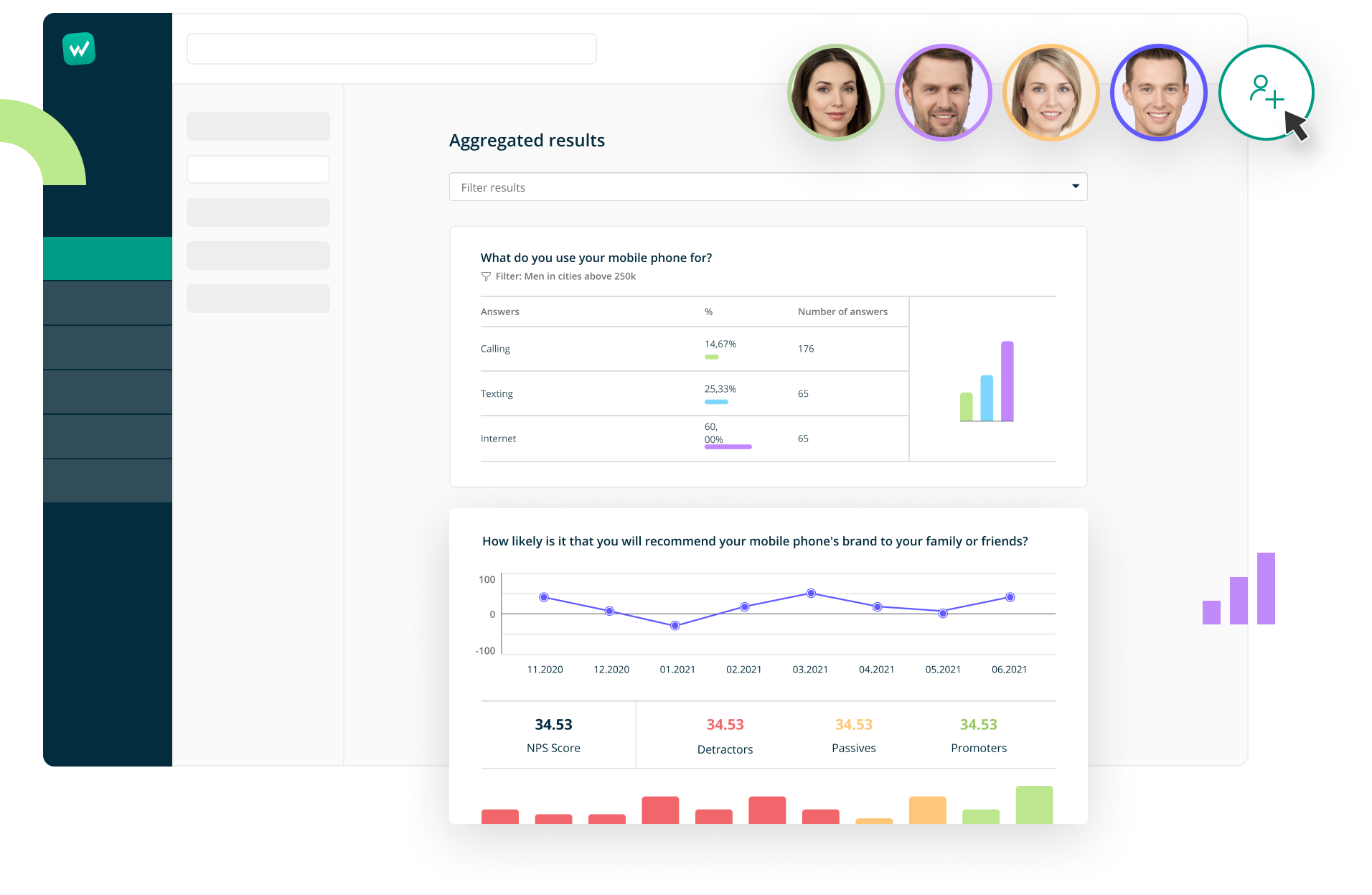 Report Insights to Your Team
Asking users doesn't make sense if you won't implement any changes based on this feedback. And the more people see this feedback, the more likely it will happen.
Automate this process so that insight can reach all stakeholders in your organization.
How to Run Most Effective E-commerce Surveys?
Startquestion recommends the two most popular ways of capturing e-commerce-related feedback from your users:
Website Survey
collect real-time contextual feedback
implement the survey with ease, thanks to the universal and reusable code
achieve a high response rate
decide on the time and place of displaying the study on the page
transfer results automatically to integrated programs and CRM
Survey Sent to E-mail
send the survey automatically to the user base after a specific action (e.g. finalizing the order)
send reminders only to people who have not completed the survey
use survey templates created by experts
personalize the appearance of invitations and survey web addresses
transfer results automatically to integrated programs and CRM
Read more about website surveys
Do you have any questions about E-commerce Surveys?