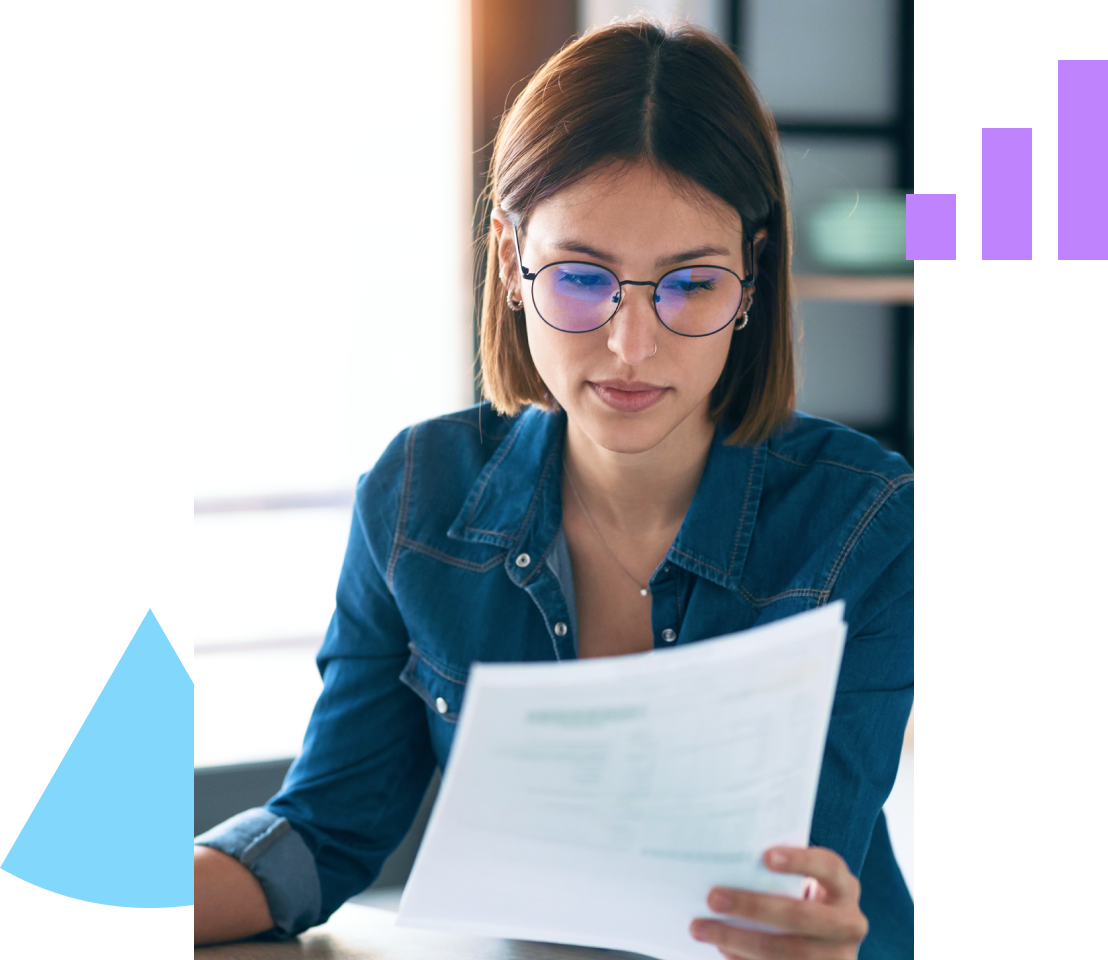 Why Are the Wrong People Holding Leadership Positions?
Are your employees doing their job well? Use the 360-degree peer review and get a complete picture of the employee, plus an unbiased tool for awarding raises and promotions.
We have been trusted by over 5,000 clients:
Startquestion features useful in collecting 360 Degree Feedback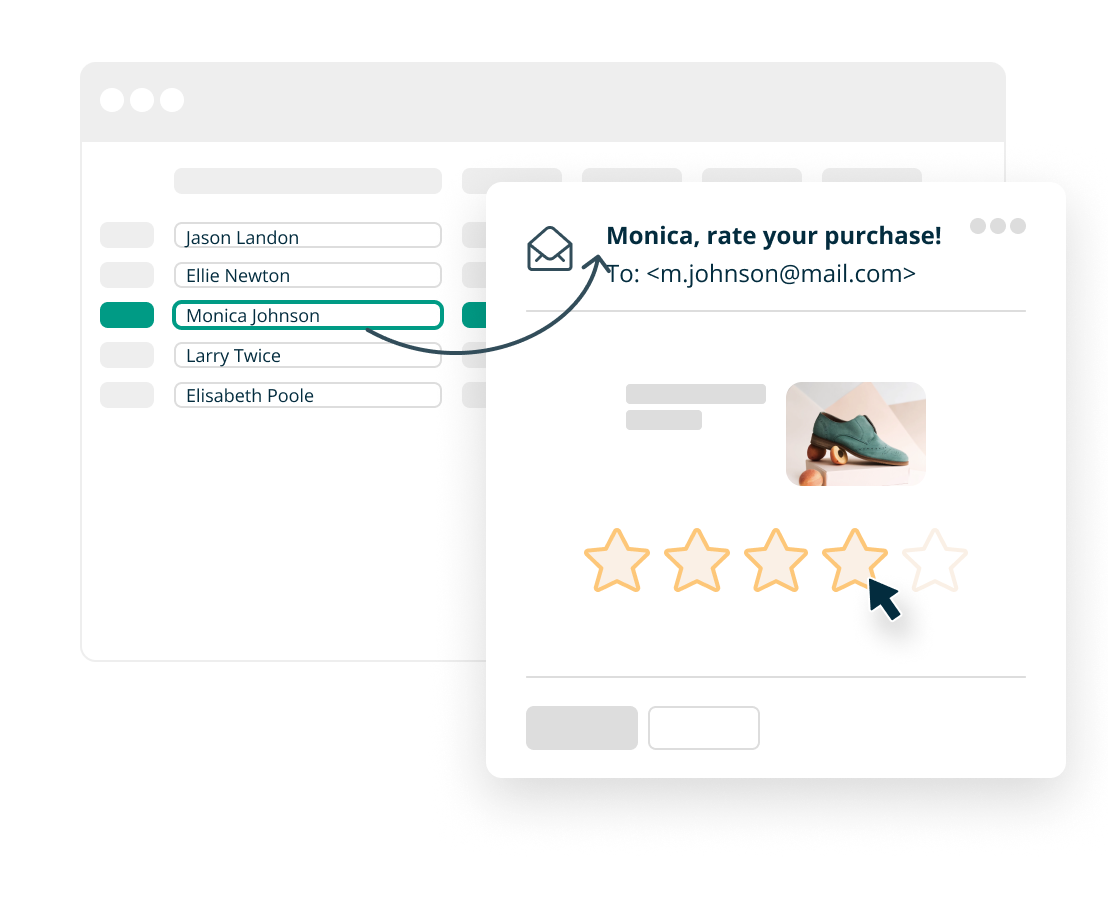 Automatic sending of questionnaires
Send the survey to all study participants with one click, and then remind those who have not yet completed the study. Send survey invitations from your SMTP mail server to minimize the risk of getting stuck in spam.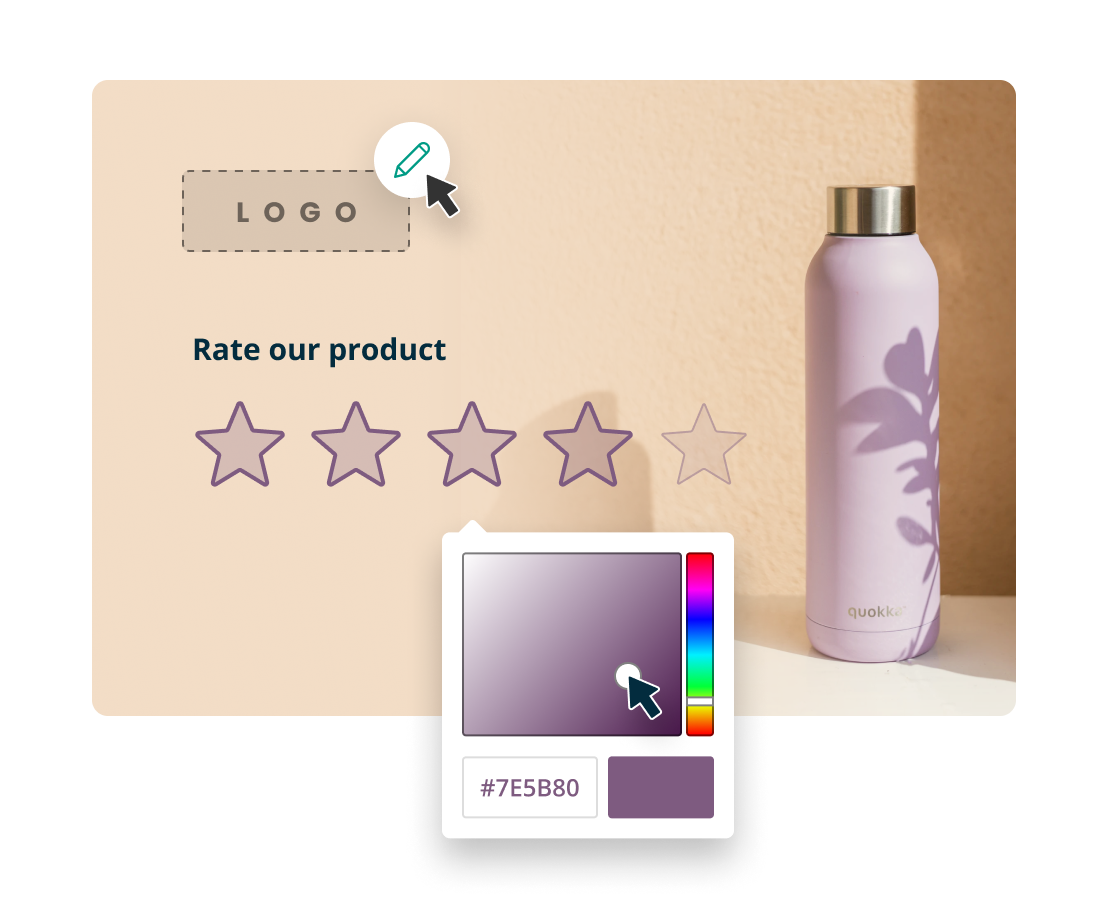 Adaptation of the graphic design
With Startquestion, you can adapt the questionnaire design to your needs. Customize the layout and appearance of the questions. Personalize the invitation to participate in the survey and the form to provide employees with the best experience while completing.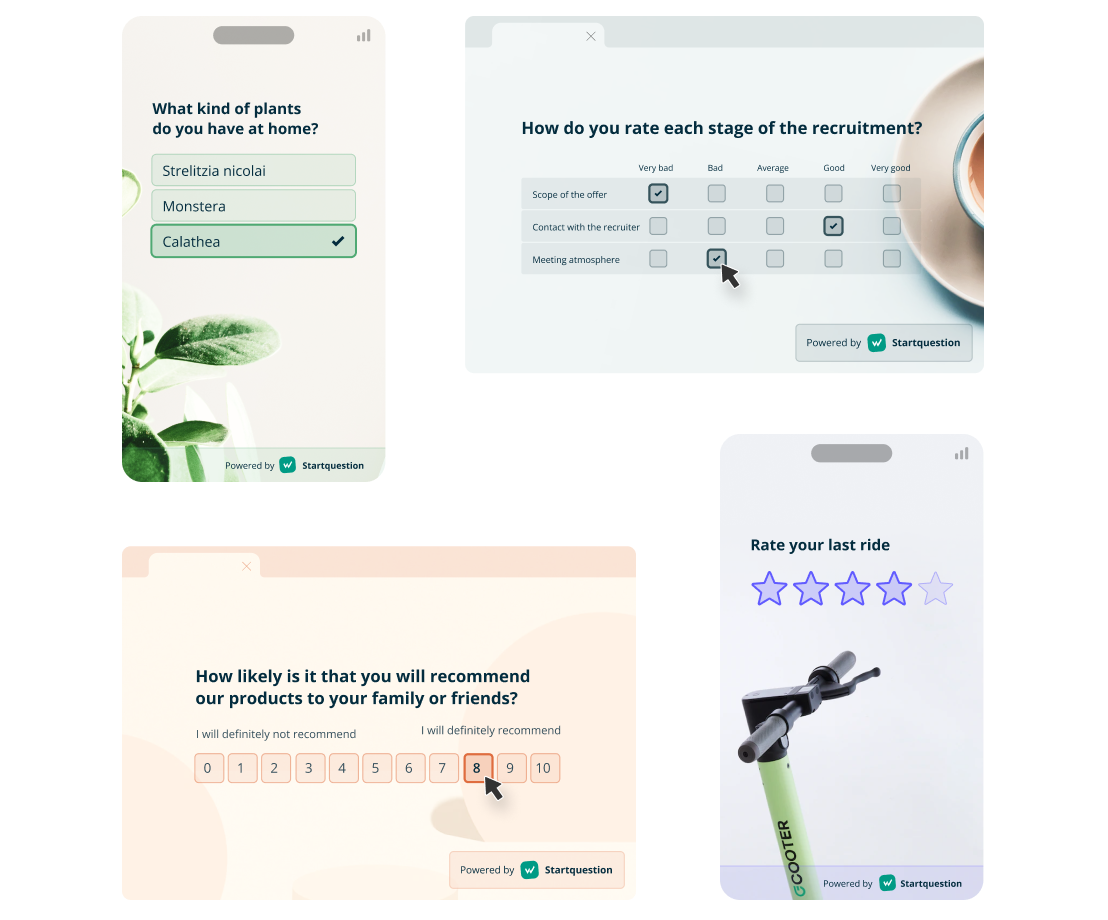 Ready-to-use survey templates
Crafting a professional 360-degree Peer Assessment questionnaire can be time-consuming. Use ready-made templates prepared in cooperation with experts from the HR industry. In the panel, you will find templates that, after a short adaptation, may be successfully used in research in your organization.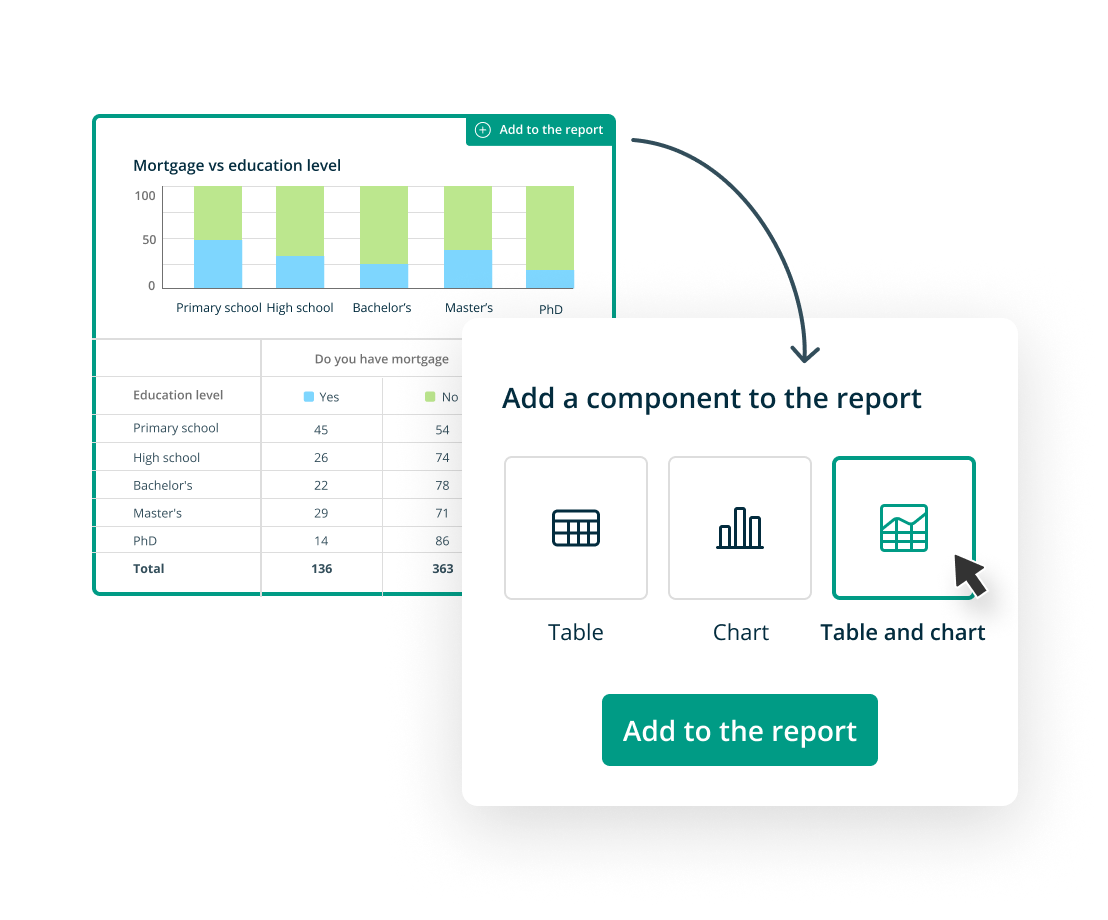 Access to results and reports
Make the most of the collected feedback. Use analytical tools to filter results, prepare elegant reports on individual employee research (spider charts), or compare the results in a team. Prepare reports for 180/270/360-degree surveys, or download raw data for further processing.
See the examples of the 360 Degree Feedback Surveys
See more
Do you have any questions about 360 Degree Feedback?
Explore other Startquestion solutions