Customer service professionals are like a GPS navigation system. They help guide clients through their journey, providing clear directions, anticipating roadblocks, and recalculating routes when necessary to ensure they reach their destination of satisfaction. If you are looking for tips on achieving this goal and embarking on a long, satisfying, and fruitful cooperation journey with your customers, you couldn't find a better place.
Why Is Great Customer Service Important?
Poor customer service resembles visiting a gas station in an age of rampant inflation. It's expensive and stressful both for any company and their clients.
According to Forbes, acquiring a new customer (depending on the industry) can be up to seven times more costly than keeping an existing one. However, retaining dissatisfied customers is demanding.
While users will likely forgive one mistake (if not too glaring), each subsequent one might lead to the termination of the contract. According to a report by Zendesk, approximately 80% of customers will switch to a competitor after repeated customer service failures.
Ruby Newell-Legner, a consultant and customer experience (CX) expert, explains that it takes as many as twelve positive contacts with the brand to erase the wrong impression created after a single negative customer service experience.
4 Reasons to Work on Great Customer Service Strategy
1. Unique customer service enhances the CX, including personalized interactions, quick response times, and practical problem-solving, increasing satisfaction and loyalty.
2. Quickly solving customer complaints builds long-lasting relationships, gains a competitive edge, and encourages repeat business by addressing customer needs and concerns.
3. Excellent customer support fosters customer loyalty and advocacy, with satisfied customers becoming brand ambassadors, attracting new customers, and expanding the base.
4. Good customer service provides valuable insights and honest feedback and insights, enabling continuous improvement and long-term success when businesses listen, adjust, and invest in it.
Businesses can continuously improve by actively listening to customer feedback, making necessary adjustments, and ultimately growing and succeeding. By prioritizing and investing in exceptional customer service skills, companies can reap numerous benefits and establish a solid foundation for long-term success.
15 Best Ways to Improve Customer Service
Rest easy knowing that improving your support is within reach. We've gathered 15 tried-and-true customer service tips to help you tackle any challenges related to poor service. Review these tips to enhance customer retention:
Empathize with Your Customers
Understanding and acknowledging your customers' concerns and feelings is crucial in providing exceptional customer service. By demonstrating empathy, you create a positive and supportive atmosphere that builds trust and strengthens your relationship with clients.
Know Your Products and Services
In-depth knowledge about your products and services is essential for effective customer service. Being well-informed allows you to answer user questions and inquiries accurately, provide relevant recommendations, and address concerns efficiently, enhancing the overall customer experience.
Communicate Clearly
Active listening to customer's problems and clear communication are vital to ensure support. Use simple and positive language, actively listen to customers, and ask clarifying questions when needed. Providing information in a transparent and understandable manner helps prevent misunderstandings and builds rapport.
Admit Mistakes
Mistakes happen, and admitting them is a crucial aspect of good customer service. Taking responsibility for errors demonstrates integrity and a commitment to resolving the issue. By offering sincere apologies and taking corrective actions promptly, you can turn a negative experience into an opportunity to showcase your dedication to client satisfaction.
Follow-up after Resolution
Following up with customers after resolving an issue shows that you value their feedback and satisfaction. A simple email, customer service survey, phone call, or personalized message to check if the problem has been resolved can leave a lasting positive impression and reinforce your commitment to providing excellent customer service.
Reward Loyal Customers
Recognizing and rewarding loyal clients is an effective way to enhance customer service and foster loyalty. Implement a loyalty program that offers exclusive benefits, discounts, or special offers to show appreciation for their continued support. This not only encourages repeat business but also helps create brand advocates who can positively influence others.
Personalize the Customer Experience
Tailoring your interactions and service to individual customers' needs and preferences can significantly improve their experience. Use customer data and previous interactions to provide personalized recommendations, offer relevant solutions, and demonstrate that you understand and value their unique requirements.
Respond Promptly
Timely responses are crucial for maintaining a high level of customer service. Aim to respond to inquiries, complaints, or feedback as quickly as possible. Acknowledging customers promptly and keeping them informed about the progress of their request builds trust and reassures them that their concerns are being addressed.
Train Your Customer Support Team
Invest in regular training and development programs for your customer service team. Equip them with the necessary skills, product knowledge, and problem-solving techniques to handle a variety of customer situations effectively. Well-trained staff can provide consistent and excellent service, leading to increased customer satisfaction.
Customer service professionals are like a GPS navigation system. They help guide customers through their journey, providing clear directions, anticipating roadblocks, and recalculating routes when necessary to ensure they reach their destination of satisfaction.
Implement a Customer Feedback System
Establish a reliable system for gathering and analyzing customer feedback. Encourage customers to share their valuable insights through surveys, reviews, or feedback forms. Actively listen to their suggestions and use the insights gained to improve your products, services, and overall customer experience.
Streamline Processes and Minimize Customer Effort
Simplify your processes and eliminate unnecessary steps to minimize customer effort. Make it easy for customers to navigate your website, find information, and complete transactions. Use a multilingual ecommerce platform so that customers from diverse linguistic backgrounds can access your website with ease. Removing barriers and reducing friction in their interaction with your brand enhances customer satisfaction and loyalty.
Foster a Positive Company Culture
Cultivate a company culture that values customer service and places it at the forefront of your organization's priorities. Instill a customer-centric mindset among your employees and ensure they understand the importance of delivering exceptional service. When customer service becomes ingrained in your culture, it permeates every interaction and creates a positive brand perception.
Utilize Technology Effectively
Leverage technology solutions to enhance your efforts. Implement customer service tools like live chat, chatbots, or CRM systems to provide efficient and personalized support. Automate repetitive tasks to free up time for your team to focus on building relationships and solving complex customer issues.
Provide Self-Service Options
Empower customers to find answers and resolve simple inquiries on their own through self-service options. Offer a comprehensive knowledge base, FAQ section, or tutorial videos that provide step-by-step guidance. By providing self-help resources, you enable customers to find solutions conveniently, reducing their dependency on support staff and enhancing their overall experience.
Seek Continuous Improvement
Never settle for the status quo in customer service. Regularly evaluate your processes, gather customer feedback, and identify areas for improvement. Embrace a mindset of continuous improvement and proactively implement changes to enhance the customer experience. By staying agile and responsive to evolving customer needs, you can consistently provide exceptional service and maintain a competitive edge.
Examples of Good Customer Service
Poor customer service can be compared to bugs in an app meant to take us to our destination quickly. It can cause negative feelings and disrupt our experience. On the other hand, exceptional customer service can leave us with positive thoughts about a brand. Let's explore some hypothetical examples of professional customer service to get inspired.
Retail
A Pair of Shoes
Imagine going to your favorite shoe store to purchase a specific pair of sneakers only to find out they're out of stock. However, instead of leaving empty-handed, a helpful sales associate goes above and beyond by calling other nearby stores to locate the shoes. Once they find a pair, the associate arranges for them to be shipped to your preferred store for easy pickup, ensuring a positive shopping experience.
Camping Gear
When you visit an outdoor store to buy camping gear for an upcoming trip, a helpful sales associate passionately engages with you. She discusses your camping needs, destination, and preferences to provide personalized recommendations. She also explains the different product features and offers tips for setting up a campsite. Thanks to her guidance, you leave the store feeling confident in your purchase decision and well-prepared for your adventure.
Banking
Fraudulent Transaction
Amidst an unfortunate fraudulent transaction on your bank account, you quickly contacted your bank's customer service. The representative promptly identified the issue, ensured your money would be returned, and guided you in securing your account. He also shared proactive tips for enhanced security and offered ongoing monitoring for peace of mind.
Credit Card Issue
You encounter an issue with the credit card while traveling abroad and contact your bank. The customer service representative swiftly answers the call and offers multilingual support tailored to your language preference. She quickly identifies and resolves the issue, ensuring that you can use their card hassle-free during the trip. The representative also proactively informs you about the bank's travel benefits and offers recommendations for local ATMs and currency exchange services.
Ruby Newell-Legner, a consultant and customer experience (CX) expert, explains that it takes as many as twelve positive contacts with the brand to erase the wrong impression created after a single negative customer service experience.
E-commerce
Wrong Size
You purchased a t-shirt from your favorite online store but received the wrong size. Upon contacting customer support, the representative apologizes for the error, arranges a free return label, and promptly ships the correct size to you without waiting for the return. As a gesture of appreciation, the representative also offers a discount on your next purchase, emphasizing the shop's commitment to customer satisfaction.
Lost in Transit
You ordered a high-value electronic device online, but it got lost in transit. Frustrated, you contact the store's customer service through their online chat support. The representative empathizes with you, apologizes for the inconvenience, and promptly arranges for a replacement to be shipped immediately, with expedited shipping at no additional cost. The representative also provides a gift card as compensation for the inconvenience, ensuring trust and satisfaction with the shopping experience.
Healthcare
Medical Procedure
You underwent a complex medical procedure at the clinic and received exceptional customer service throughout the journey. The clinic provided a dedicated patient liaison as a single point of contact, addressing any concerns, coordinating appointments, and ensuring a seamless experience. After the procedure, you received regular follow-up calls to monitor progress and provide ongoing support and guidance.
Doctor's Opinion
In the quest for a second opinion on a complex medical condition, you scheduled an appointment at a renowned clinic. From the very beginning, the patient support surpassed your expectations. The patient liaison assisted with travel arrangements, accommodations, and coordinating appointments with multiple specialists. The healthcare providers delivered comprehensive and compassionate care, addressing all concerns and explaining treatment options. You left the clinic feeling supported and empowered in your healthcare journey.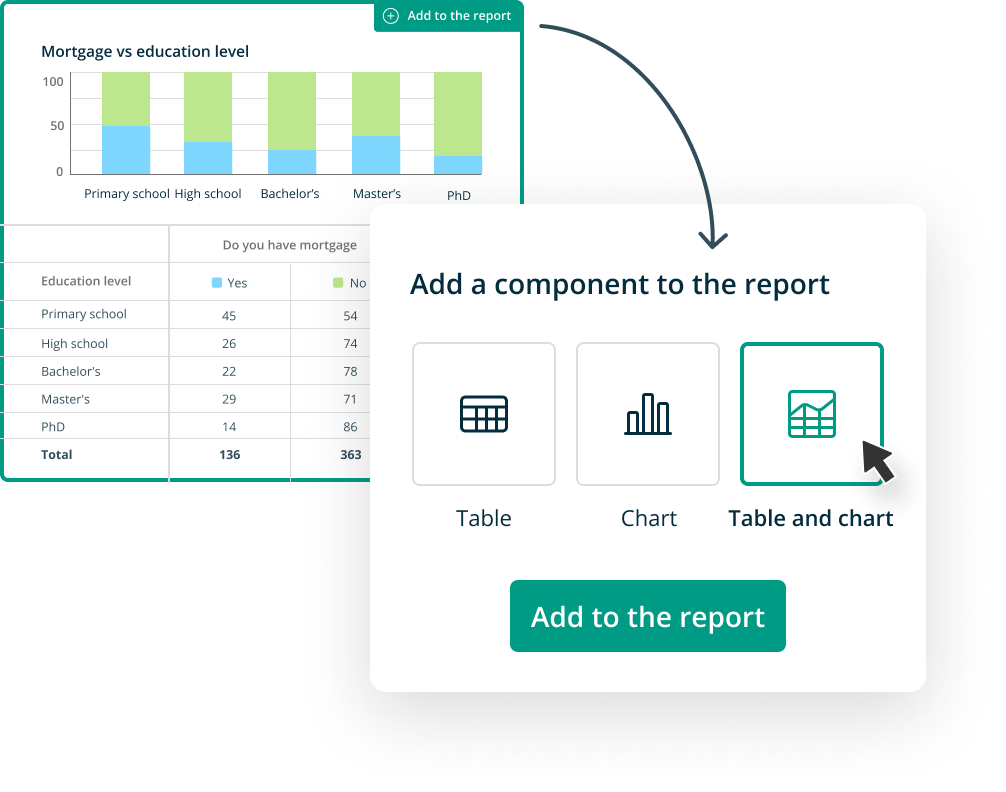 Select the Right Customer Service Tools
Each customer service rep may help your clients like the best GPS. To do so, they require specific skills, empathy, emotional intelligence, and tools to make their work easier and automated.
One solution that improves the work of customer service teams is survey software. Once prepared and automatically sent, questionnaires can help collect customer feedback, sort out customers' issues, and speed up the waiting time for their cases to be dealt with by support.
Here you can read more on how to enhance customer experience with Startquestion.
We understand that creating a survey can be daunting, from choosing the questions to deciding how to distribute it and analyzing the results. In today's challenging times, most companies can't hire additional staff to do so.
That's why we're here to assist you with this process.
Ready to Deliver Exceptional Customer Service?