Learn How to Build Your Employee Engagement Action Plan
Properly motivated and engaged employees can bring many benefits to your organization. If you are looking for information and tips concerning improving employee engagement in your company, you've come to the right place. We will show you how to do this and prepare an effective employee engagement action plan template. Ready? Great! Grab a cup of coffee and enjoy reading.
What Is an Employee Engagement Plan?
"A goal without a plan is just a wish." I like that quote by Antoine de Saint-Exupéry from the Little Prince. It's true in literature, but also human resources. If you think seriously about employee engagement objectives, you have to get a strategy to put them into practice.
An employee engagement plan is a set of activities undertaken by an organization to improve staff participation. It requires an in-depth identification of the initial state (by collecting relevant feedback with Pulse Surveys or other types of surveys), development of initiatives aimed at improving the situation, and preparation of appropriate conditions in the company for implementing the strategy.
An effective employee engagement strategic plan makes employees identify with the organization. They are connected with it not only professionally but also emotionally. It translates into beneficial and measurable results for the business. In this article, I'll show you how you can do that.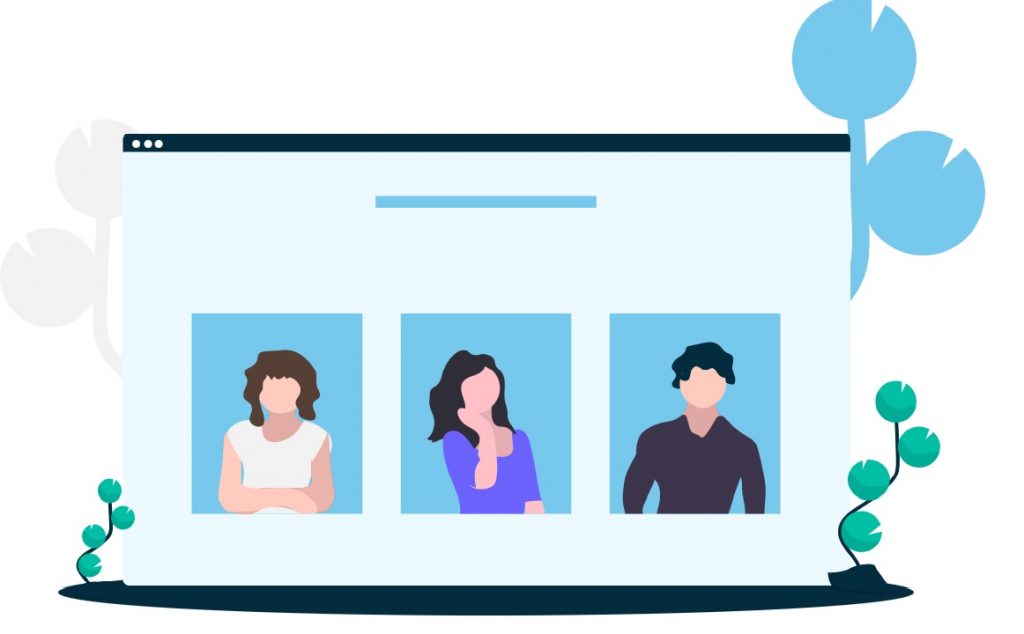 Listen to the voice of your employees. It always matters.
What Employee Engagement Is Not
Before we go into constructing a plan, it is worth defining employee engagement. There are many similar concepts, equally significant from the perspective of HR, the organization, and the employee himself, but they have a different meanings. So let's see what employee engagement is not.
Employee satisfaction can tell us a lot about workers' opinions about their work. But satisfied doesn't necessarily mean engaged. Job satisfaction is information about employees' attitude towards the employee, not about their effort.
Quite similar is the case with employee happiness or employee wellbeing. Those are very broad concepts. People feel well when they are in good mental health, emotional, economic, and health conditions. It's great that HR leaders now take holistic care of workers, as happiness and wellbeing may have a great impact on their engagement.
As it was already mentioned, high employee engagement is foremost about emotional commitment. It's wise to highlight, that more engagement is not about longer working hours, but emotional connection. People who are really engaged at work don't pay attention only to their responsibilities. Organization's goals and success it what drive them. They are willing to walk the extra mile for you.
It's crucial to highlight the outcomes of employee engagement. According to the Gallup study, engaged workers (or entire team) are 17% more productive than others, less often quit the job, bring bigger profits by 21%, and their performance is ranked 10% higher by customers.
Why Create and Implement an Action Plan?
How about one more popular quote? "Failing to plan is planning to fail." Benjamin Franklin, as Google suggests, who said that first, was right. It is necessary to focus on the goal and find the optimal path to success. In case of any doubts, here's why you can create and implement an employee engagement plan in your organization.
Better Employee Experience
Building employee engagement affects the positive experience of your staff. It is a demanding but very beneficial process. Often requires a change in the organizational culture – from the board of directors to lower-level management. When the commitment is top-down, the employee will see that engagement is more than just an empty slogan. When the commitment is top-down, the employee will see that engagement is more than just an empty slogan. Companies usually use task management platforms to increase employee engagement in the working process. And working in an environment in which everyone takes care of each other success strengthens the employee experience. Everyone wants to feel valued, right?
Enhancing Customer Satisfaction
Greater employee involvement translates into all aspects of the organization's operation. It also applies to customer service. I have already mentioned that customer experience increases when employees are engaged in their performance. Remember that satisfied customers have a significant positive impact on our brand. They will be loyal to us (guarantee long-term success), they will tell their friends about good experiences, and above all – they will spend more with us.
Low Employee Turnover
One Gallup research shows that the cost of replacing a single employee may range from 1,5 to 2 times the employee's annual earnings. Sounds costly, right? It is painful when we lose a specialist who is difficult to replace. Specific HR initiatives for employee engagement can reduce this undesirable phenomenon. A committed employee, motivated not only by salary but also by working conditions, does not compulsively browse through job offers. Positive company culture plus common and achievable goals are crucial elements of staff engagement. Thanks to this, the most talented people stay in the organization longer.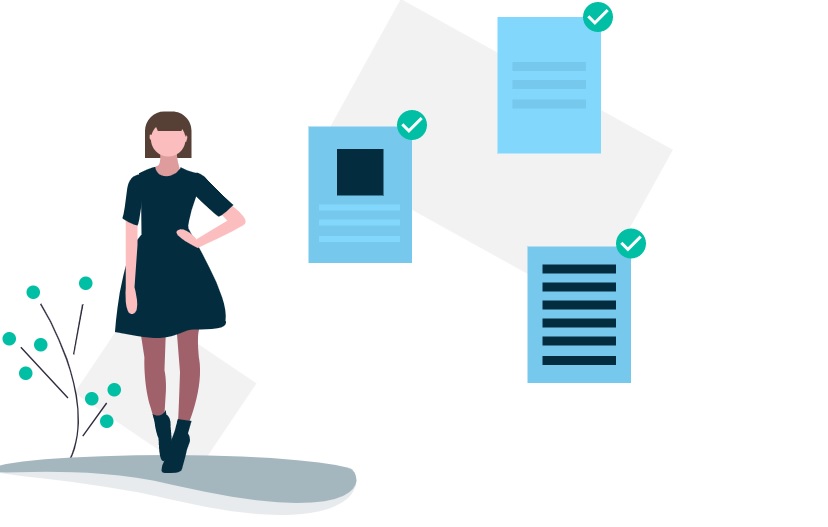 Gather feedback regularly to keep the best specialists onboard.
Sense of Accountability
Here's yet another reason to create and implement an employee engagement program in your organization. As presented by Forbes, highly engaged employees outperform their competitors who just do their job by 147%. You perfectly understand what that figure means for every business growth. Take care of your staff. Encourage employees to be more accountable for the company's success, and they will reward you with extraordinary performance.
How Do You Create an Employee Engagement Plan Template
Time to figure out how employee engagement strategy works in practice. Below you will find practical tips for the HR department that will help you improve the engagement of your staff.
Setting the Objectives
Every great idea needs a specific goal. Specifying the company's objectives is the starting point for a business change. What do we want to achieve? How will it affect organizational culture? Will it change the company's core values? It is the moment to ask questions and look for answers about the purpose of the planned activity. From an employee management plan perspective, such goals can be: lower employee turnover, enhanced employee motivation, increased customer satisfaction, and much more.
Already have your goal? Great! Let's move on.
What Is the Starting Point
Each strategy kicks off with understanding your starting point. Collect employee feedback, gain insight to measure their engagement and job satisfaction. With professional tools like Startquestion, you can quickly create and email an employee engagement survey. Collect the results, analyze them, and prepare a tailor-made employee engagement plan.
Try one of the best employee survey tools for free!
Start trial period without any credit card or subscription and easily gather employee feedback via link, social media, email, and more.
No credit card required · Cancel any time · GDRP Compilant
Develop Measurable Objectives
Many businesses use the SMART methodology to establish their goals. We can use it as well for establishing employee engagement strategy objectives. No matter what they are, they need to follow some of the principles of the mentioned method. Such goals must be specific, measurable, achievable, relevant, and time-bounded.
What does it mean when it comes to more engaged workforce purposes?
Specific – no company likes spending money aimlessly. Precise your goal, explain why it matters, who will be responsible for it, what resources are needed, and what limitations you can expect.
Measurable – take care of the tools for analysis. Measure progress, ask focus groups for feedback. Treat your employees' voices as development opportunities.
Achievable – no business likes unrealistic goals. Be ambitious, but measure your intentions. Otherwise, you can achieve the opposite of the intended effect, i.e., employee disengagement.
Relevant – is the chosen goal meaningful from the perspective of the employee engagement strategy? What does it mean for a single employee and company core values? What should its implementation lead to? This is a good time to ask about the meaning and timing of the planned steps.
Time-bound – effective employee engagement strategies need deadlines and schedules. Set them and stick to the dates you set. It helps to prioritize tasks and allows to put aside tasks that may be distracting.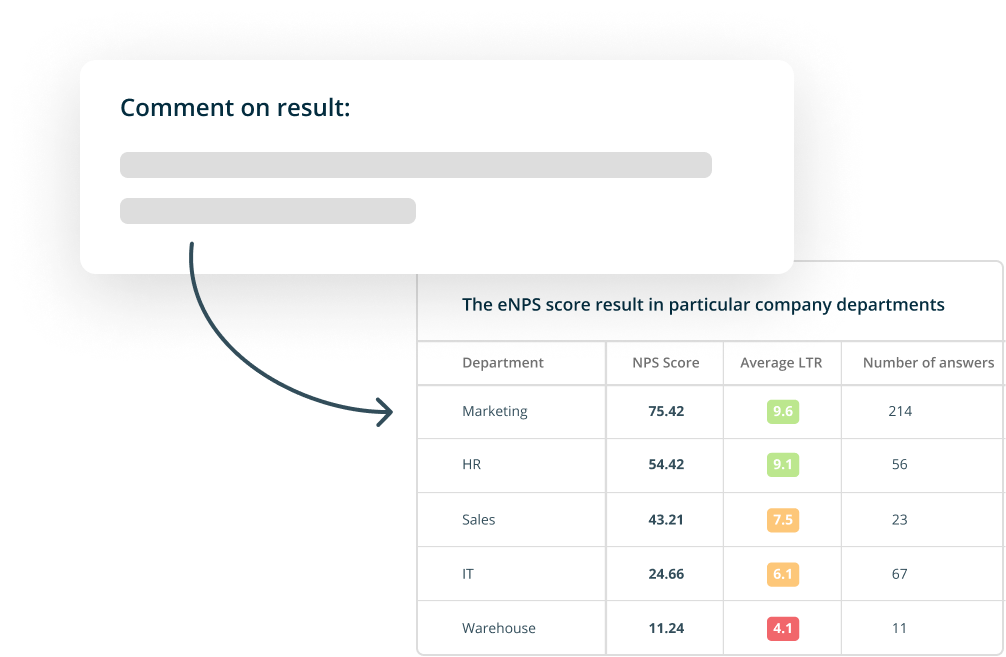 You may use online surveys to gather and analyze honest feedback from your staff.
Review and Analyze
An employee engagement action plan is a venture not only for the human resources department. It is a task for the entire organization. To be effective it requires meticulous control and analysis of the progress.
It is worth studying the progress of implemented solutions. Keep your finger on the pulse, leave nothing to chance. Draw conclusions analyze feedback and implement corrections if necessary. You can use professional online survey software to analyze the progress and gather information on the process. It will work perfectly.
Employee Engagement Strategy – Key Takeaways:
It is difficult to find arguments against improving employee engagement. With optimal strategy and a well-executed plan, it can bring numerous benefits to your organization. But for that to happen, you need to approach the task wisely.
How employees feel matters. Listen to their voice
Talk with HR manager about career paths and career goals
Establish an employee recognition program
Create an achievable plan to increase employee engagement
Fully invest in company culture based on trust and co-working
Execute your plan, don't hesitate to make necessary changes
Talk to disengaged employees. Their feedback may be useful
Ready to create and execute your employee engagement plan? Good luck!
Try Startquestion for free and collect employee feedback right away!