Employee experience starts long before the first day at work and does not end with contract termination. Each employee's journey is a long-term process. It begins with recruitment and onboarding evaluation. Then comes employee satisfaction with everyday work and training quality evaluation. The last part of the process is the exit interview.
All of the employee feedback you can collect during this time is priceless:
It helps to optimize the recruitment process.
It influences employer branding.
It affects remuneration and HR budgets.
From this article, you will learn how to collect effective employee feedback and measure employee performance at each stage of their work within the organization.
Startquestion is a survey software for human resources specialists
Gather feedback to improve performance via weblink, social media, email, and more.
No credit card required · Cancel any time · GDRP Compilant
Employee Feedback Surveys. Why Do You Need Them?
In this paragraph, I'll discuss the benefits of creating a feedback culture in the organization. No matter if it's positive or negative, employee feedback is the knowledge you can't ignore. Why? Because the work of an HR or employer branding specialist resembles the actions of a sapper on the battlefield. A moment of inattention can lead to a catastrophe.
Imagine a situation when your A-players suddenly decide to leave the company. Or an exit interview when you hear for the very first time about unfair earnings policy in the sales department, bad relations with supervisors, or toxic company culture. Is there anything you can do about it? Of course! But first, take a look at those numbers:
Take a look at those numbers:
According to the Gallup analysis, 48% of U.S. workers seek new job opportunities. However, 52% of departing employees declared that their companies could have prevented them from leaving (active listening to critical feedback is a proven strategy for employee retention).
Due to a survey conducted by Clutch, more than 30% of Millennials are unhappy with their job. They need to receive both negative and positive feedback and a better connection with the organization to change their mind. Moreover, they plan to change it in the upcoming six months.
The State of the Global Workplace report highlights that just 15% of employees are engaged at work. It costs the global economy about $7 trillion in lost productivity. It might be expensive for your company as well.
Is there a way to avoid it? Sure. Collect all types of employee feedback and react.
There is no better cure for such obstacles than giving constructive feedback and listening to the voice of your employees. Online and anonymous employee feedback surveys are great tools for HR process optimization. They help identify problems and evaluate the employee's performance. Moreover, the actions taken based on the survey results directly impact the employer branding image both inside and outside the company.
Ready-to-use examples of employee surveys
What Is Employee Journey and How to Measure Its Stages?
In this paragraph, we'll go through the life cycle of each employee within the company. We'll name all stages of the employee journey and explain why receiving feedback on every phase of the process is essential to building strong company culture and better business outcomes.
Let's compare the career of every employee of your organization to a trip. Each journey has multiple stages. It starts with searching for the best destination, booking a hotel and tickets, and planning the sightseeing or other activities. One small mistake, like an uncomfortable bed in your room or cold food, can change how you see the whole process. Giving a travel agency or hotel manager feedback could make your holidays great again.
The same applies to the employee's life cycle & positive employee feedback examples.
The employee journey consists of three main stages. Those are recruitment, work in the company, and termination of cooperation. Each of these stages can bring lots of effective employee feedback. Why is it so important? Employee input collected throughout the cycle allows to:
Reinforce the internal communications
Keep the best employees in the company
Choose optimal benefits and training programs
Eliminate negative behavior
Optimize the recruitment process
Improve the company's brand in the labor market
Increase employee morale and satisfaction
Time to move on from theory to practice.
Below you'll find some of the most popular constructive employee feedback examples (grab some tips on preparing an excellent online questionnaire) and survey templates. Those are the tools to receive feedback and measure each phase of the employee journey.
Every online survey has a brief description and the benefits they may bring to your organization. I've also attached some ready-made Startquestion (our survey software) templates and blog posts with pieces of advice concerning HR surveys and employee feedback. Enjoy!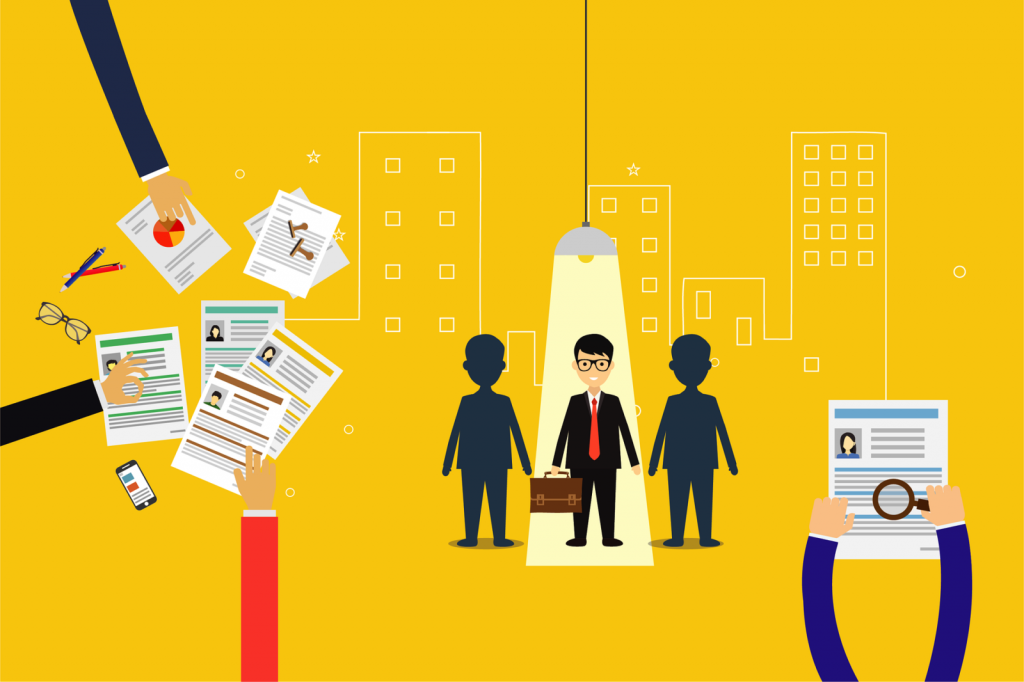 Candidate Experience Survey can provide you with important HR data
How to Conduct the Candidate Experience Survey?
In this paragraph, we'll concentrate on the very first step of the employee journey. We'll go through the recruitment process survey and the importance of collecting such constructive feedback from (potential) employees.
What is the Candidate Experience Survey?
How an employee or a candidate for a job will perceive our organization begins with the recruitment process. Candidate Experience Survey answers a simple but crucial question: How do candidates evaluate your organization?
Did you know that 83% of candidates change their minds about a company after a negative experience during recruitment? That's a lot of potential customers or brand promoters to lose. No organization can afford it.
Candidate Experience Survey measures the first step of the Employee Journey.
It should be short, simple, anonymous, and sent by email. However, sending the same form to employed and rejected (at various stages of the recruitment) candidates is a must for reliable outcomes. That's the only way to provide both positive feedback and negative feedback.
Values for the Company from the Candidate Experience Survey:
Improvement of the recruitment process
Enables to collect the first employee feedback
Constant monitoring of the recruitment evaluation
Instant information about incidents
Modification of the employer's image
Three Useful Employee's Feedback Links & Tips
Ready-made Candidate Experience Survey Template
10 Reasons Why You Should Provide Feedback from Candidates
Learn About the Benefits of a Recruitment Survey
A sample question from the Candidate Experience Survey Template
How to Conduct the Onboarding Experience Survey?
In this paragraph, I'll discuss providing effective feedback from the onboarding process. It is the first part of the second – and the most important – stage of the employee journey. Therefore, it's an excellent opportunity to collect actionable feedback.
What is the Onboarding Experience Survey?
Working in a new place starts with onboarding. The quality of the implementation of the employee, the atmosphere in the team, and the willingness of superiors/colleagues to help affect the satisfaction of the new staff member.
Onboarding seems to be quite an easy and fun phase of work, but it's not.
Successful onboarding makes employees much more willing to stay in the workplace. It saves companies time and money to recruit and prepare a selected candidate for work. According to Wynhurst Group studies, one in five new employees leaves the company during the first 45 days, and half of the newcomers are gone just four months after hiring.
Above all, during the onboarding process, new employees need information about the company's culture, such as dress code, holiday procedure, work environment, OHS, bonus pay & promotions procedure, working hours, breaks at work, and a non-competition clause, or available benefits.
How do you check if they got all the necessary answers and equipment for work? Ask them. Send an email with Onboarding Experience Survey for all new people in the office to get critical employee feedback.
Values for the Company from the Onboarding Experience Survey:
Optimizing the onboarding of new employees
Faster adaptation & higher employee efficiency
Lower costs of the recruitment process
Constant monitoring of onboarding
Three Useful Employee's Feedback Links & Tips
How do you measure the Employee Journey? Questions you'd like to ask.
5 Ideas for Improving the HR Processes with Employee Feedback Surveys
Ready to use Onboarding Experience Survey Template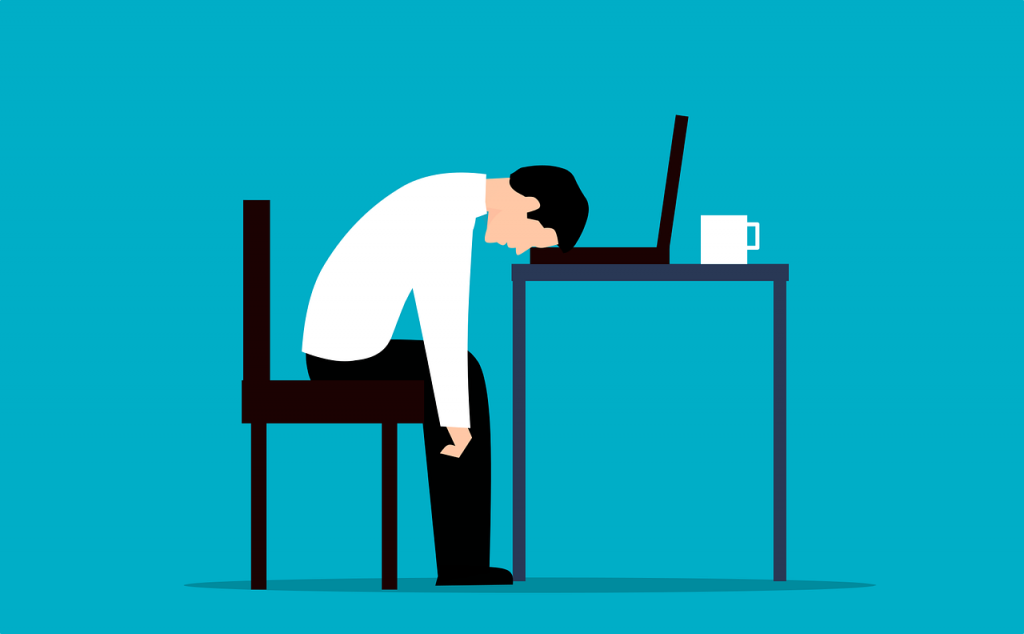 Pulse Check Survey is a tool to monitor employee's well-being
How to Conduct the Pulse Check Survey?
The Pulse Check Survey is a handy tool and is highly ranked by employees and HR specialists. It's an excellent opportunity to collect valuable and timely feedback. In this paragraph, we'll concentrate on a quick online form to gather feedback on employee performance and satisfaction.
What is the Pulse Check Survey?
The coronavirus pandemic has dramatically changed the way many businesses work. A large group of employees started to work remotely overnight. Even after the epidemiological situation has improved, a certain percentage still work outside the office. How do they study their well-being and commitment in such difficult times?
The answer is Pulse Check Survey. It is a proven and more and more popular employee feedback tool for continuous verification of the condition and engagement of the crew.
For years many companies have conducted employee opinion surveys once a year. However, these questionnaires were long, and filling them was tedious and time-consuming. A more frequent and repetitive Pulse Check Survey is better received by employees.
The response rate for this survey is as high as 85%, while the long annual survey typically completes 30-40% of employees. Most importantly, the response rate increases when employee feedback brings significant organizational changes.
How does Pulse Check Survey work? Once a quarter, an employee receives by email repeated 10-15 questions concerning the following areas: organization, commitment, evaluation, development, and relations. This online form is short, repetitive, and regular. The more often we decide to send it to employees, the less time-consuming it should be to complete it.
Values for the Company from the Pulse Check Survey:
Short preparation time (automation of successive waves)
Feedback channel for employees and managers
Quick response to employee problems
One of the fastest employee engagement surveys to conduct
Monitoring the continuous feedback & observing trends
The ability to predict and prevent problematic behavior
Constant contact with employees working remotely
Three Useful Employee's Feedback Links & Tips
Does remote work generate conflicts? Find out how to prevent them
Online voting. An easy way to provide feedback by employees
Get inspired by a ready-to-use Pulse Check Survey Template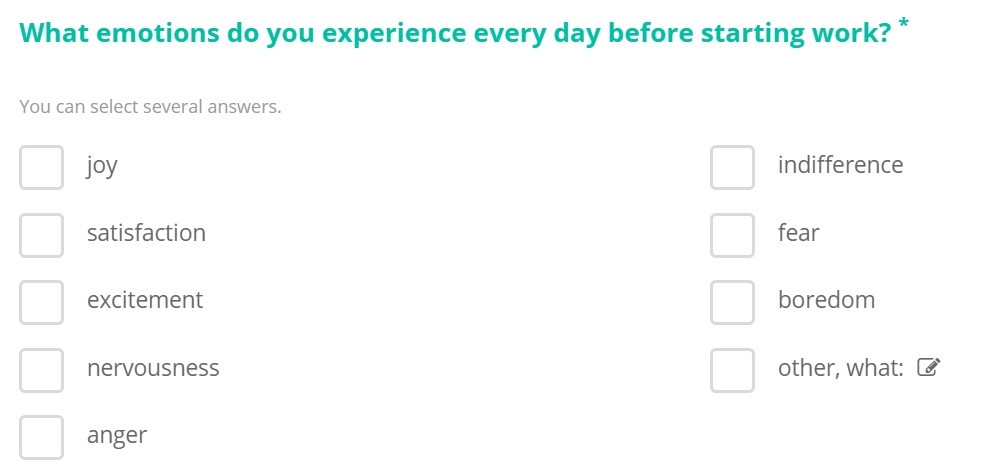 A sample question you can ask to know how your employees are doing
How to Conduct the eNPS Survey (Employee Net Promoter Score)?
In this paragraph, you'll see how a well-known market research metric called Net Promotor Score can be adjusted for an organization's need to get exciting employee feedback.
What is the eNPS Survey?
The Employee Net Promoter Score (eNPS) uses a well-known NPS methodology. However, it doesn't measure the client's loyalty but the likelihood of whether your employees will recommend a job in your company to their family or friends.
In the eNPS questionnaire, respondents answer on a scale from 0 (I will definitely not recommend) to 10 (I will definitely recommend). Based on employees' feedback, their scores are divided into three following groups:
Critics (0-6)
Neutrals (7-8)
Promoters (9-10)
To calculate the eNPS indicator for your organization, you have to subtract the percentage of Critics from the percentage of Promoters. The result may vary from -100 to +100. The higher it is, the better the opinion of your employees about the CompanyCompany is.
Employee Net Promoter Score Survey should be short, anonymous, and cyclical. It may be sent by email as an individual survey or as a part of another online form, e.g., Pulse Check Survey. Remember not to send it too often. Once a quarter is perfect for collecting valuable employee feedback.
Values for the CompanyCompany from the eNPS Survey:
The ability to compare the eNPS index in the industry
Quick and regular access to the employee feedback
Monitoring changes in the result in the CompanyCompany or its departments
The ability to easily monitor trends
Showing employees that their opinion is important
Verification of employee work satisfaction
A high eNPS rate is an asset in a job offer
Three Useful Employee's Feedback Links & Tips
Take a look at the ready-to-use eNPS Survey Template
How to perform the valuable employee satisfaction survey
Learn more about NPS methodology evolution
A sample question from the Employee Net Promotor Score Survey Template
How to Conduct the 360 Degree Feedback Survey?
In this paragraph, I'll briefly discuss a trendy tool for the performance review process called the 360 Degree Feedback Survey. Within a few minutes, you'll learn how the Startqustion online forms can make your work with that survey much easier.
What is the 360 Degree Feedback Survey?
How do employees feel about other team members? How do they rate their supervisor? Do they fulfill their duties as they declare? Is the promotion policy in the company fair, and do we not miss hidden talents in internal recruitment? These are just some questions the 360 Degree Feedback Survey can answer. Plus, it gives you access to unique employee feedback.
The 360 Degree Feedback Survey is a tool for mutual evaluation in an organization. It expresses in degrees, and their number (360, 270, 180) depends on the number of people participating in the research of a specific employee. The principle of operation is as follows. At first, the same questionnaire is sent by email to several people. Then, it is filled in by all of them.
Finally, survey results are gathered and analyzed.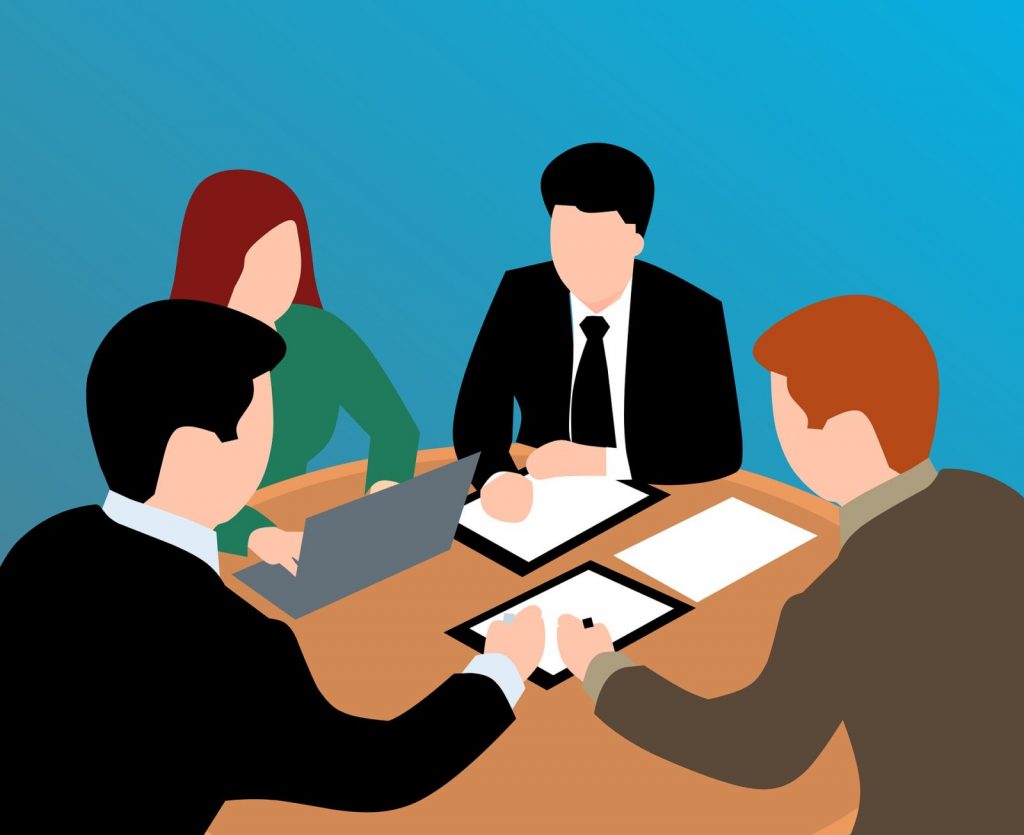 How do employees feel about other team members?
There are four parties involved in the 360 Degree Feedback Survey:
The employee
Their supervisor
Employee's colleagues
Their subordinates (or clients)
Moreover, conducting a shorter survey (270 or 180 Degree) with fewer parties involved is also possible.
In conclusion, this tool can research organizational values, managerial competencies, and leadership competencies. It also provides excellent insights into the performance review process and employee engagement. Moreover, with the templates offered by Startquestion, you can create a survey for each of the areas listed above and collect productive feedback.
Values for the Company from the 360 Degree Feedback Survey:
Discovering talents and hidden competencies within the organization
Quick and regular access to the unique employee feedback
Development of an objective promotion and raises policies
Tool for periodic evaluation and self-evaluation of the employee
Creating a culture of feedback and open communication in the organization
Three Useful Employee's Feedback Links & Tips
Check out the 360 Degree Feedback Survey Template
Why does an employee satisfaction survey is so important?
Learn how to measure the satisfaction of the employees
A sample question from the 360 Degree Feedback Survey Template to measure employee engagement
How to Conduct the Training Evaluation Survey?
For many specialists, endless development opportunities are one of the most important benefits an employer can offer. On the other hand, for HR departments, positive and negative feedback relating to the training programs is an essential piece of information. In this paragraph, we'll concentrate on employee feedback concerning the level of training.
What is the Training Evaluation Survey?
Employee success is your success, right? It is why organizations pay attention to training programs. However, did you know that a negative assessment of employee training affects the deterioration of the learning process? When the course does not meet the expectations of its participants, their motivation to learn among them drops sharply.
Perhaps the employee will learn something during this time, but the company will probably only lose money and time of its biggest asset – people.
How to fix it? By listening to the employee feedback. The Training Evaluation Survey is a simple tool for monitoring the quality of training. It can help optimize both the employee development process and the organization's training budget. It is also a part of the employee journey evaluation.
Do you work in a large organization with plenty of employee training possibilities? This form is short and anonymous. You can attach it to the email summarizing the training and send it to all participants. Do it immediately after its completion. Collect constructive feedback from people involved in the activity once a week.
Values for the Company from the Training Evaluation Survey:
The information on which courses are worth investing
Collecting constructive feedback about training
Objective assessment of the training organizer and trainer
Better adaptation of the offered activities to the needs of employees
Employee satisfaction survey with courses in which they participate
Three Useful Employee's Feedback Links & Tips
Ready to use Training Evaluation Survey Template
Online voting. A quick way to get employee feedback
How to improve team meetings with automated surveys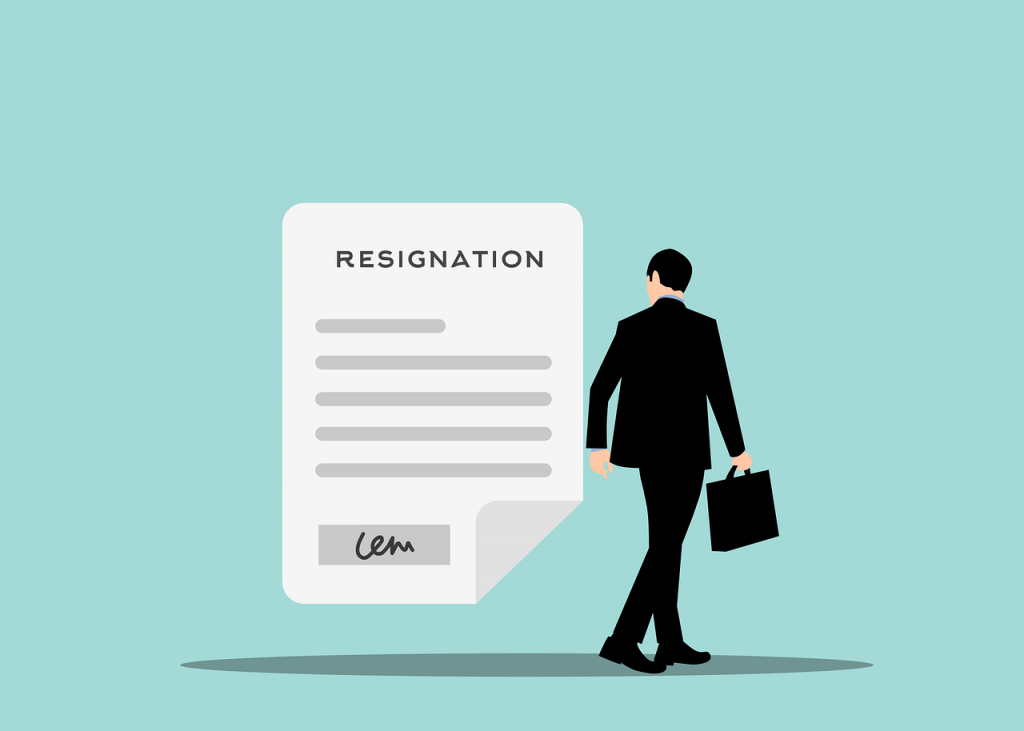 Exit Interview Survey is an opportunity to get unique employee feedback
How to Conduct the Exit Interview Survey?
In this paragraph, we'll get familiar with the last phase of the life cycle of an employee within your organization. The exit interview is the only opportunity for your former workers to provide feedback they wouldn't offer in other circumstances.
What is the Exit Interview Survey?
Remember the song by Nelly Furtado that all good things come to an end? The same is true of the employee journey. Avoid situations when employees leave before providing feedback about reasons for terminating the contract and relations with colleagues and supervisors.
Why? Because it's a unique opportunity to obtain priceless insights hard to receive in any other circumstances. Indeed, it's a kind of employee feedback you won't get face to face (often negative).
The Exit Interview Survey is a tool for researching the reasons for leaving the company and assessing the organization by departing employees. The survey is confidential, anonymous, and detailed. Send the questionnaire to all ex-employees at email addresses provided in the recruitment process.
Remember to precede the survey with a short introduction. Explain why such honest feedback conversation with former employees is essential for the organization.
Values for the Company from the Exit Interview Survey:
Access to objective and honest employee feedback
Constant monitoring of the reasons for leaving the company
Probably one and only opportunity to receive constructive negative feedback
Ability to react quickly to the reasons for leaving the company
Keeping the most valuable people in the organization
Three Useful Employee's Feedback Links & Tips
Ready to use Exit Interview Survey Template
How to study Employee Satisfaction by Questionnaire
5 Reasons Why You Should Conduct Webinar Assessment

A sample question from the Exit Interview Survey Template
Positive Employee Feedback Examples
We've talked a lot about why feedback is important in the workplace. However, constructive criticism is not limited to the abovementioned situations, when employees regularly share their opinions with the employer.
How to Provide Feedback to Employees
Employee feedback for managers (provided not only with surveys but also by direct reports) is of fundamental importance, but equally important is how the company behaves towards its employees. A great example of high communication skills in the organization is reinforcing feedback.
Giving feedback doesn't just mean praise. Honesty and trust are essential in the supervisor and employee relationship. High feedback culture in the organization allows for the exchange of feedback. Consider whether, during your last performance review, you could tell your boss honestly what is on your mind? If so, that's okay.
Every employee fails from time to time. The same goes for managers. The trick is to have a constructive conversation that will allow you to solve possible problematic behavior or other challenges in the office. Identifying the errors will minimize them in future projects and success for the employee. "You're doing an amazing job!" – may boost morale to a significant extent. Do not forget about it.
Giving Feedback to Colleagues Examples
Honest and positive feedback is also crucial in peer-to-peer relations. Pointing to other employees' good qualities and constructively drawing attention are essential aspects of a healthy atmosphere in the team.
Colleagues can afford more informal feedback. Why is it so important? Because well-done work in a friendly place translates into employee happiness, and the business results achieved together are a good pretext for discussing salary increases.
Key Takeaways from the Employee Feedback Surveys
In conclusion, employee feedback is priceless data for every organization. Conducting and analyzing the Employee Feedback Surveys results can help HR departments to obtain many high-ranked goals. In addition, it's possible to measure and study employee insights on each stage of their life cycle in the company.
Some of them include:
Building a strong employer brand
Optimizing the recruitment process
Improving better relations within the organization
Focusing on employee development
All those factors influence the image of your company in the eyes of current and future employees, customers, business partners, and competitors.
Employee Feedback Important Takeaways:
Develop a culture of feedback & internal communications; explain why you do it
During feedback, conversations praise positive behavior & listen to corrective feedback
Highlight the need to give feedback and build a positive attitude in the group
Respect your employees' time; let the surveys take as much time as necessary
Show that employees' voice matters. If they signal a problem, fix it
Remember about the regularity and deadlines for sending specific types of surveys
Explain the importance of each study. Tell how providing positive feedback (and harmful as well) may help the organization.
Three Useful Employee's Feedback Links & Tips
What should a compelling invitation to a survey look like?
How do you encourage people to complete an online survey?
What mistakes to avoid when creating a questionnaire?
Ready for More Employee Engagement Surveys?