Keeping your finger on the pulse of consumers is the foundation of a well-functioning eCommerce business. With online surveys, you can collect both their relational and transactional feedback. In this article, we will explain what transactional surveys are. We will also present five proven reasons why it's worth sending such forms automatically once a customer finalizes the purchase process. We also got some ready-made survey templates and a list of examples of Zapier integrations that may make the life of online sellers easier.
Sounds interesting? Grab a cup of coffee and enjoy reading.
As already mentioned, there are two basic types of customer feedback. Relational refers to the overall brand assessment and customer satisfaction with its offering, pricing, or contact with a sales representative or service department. The second – transactional – measures customer happiness from a specific point of contact with the organization. For this blog post, we will focus on a crucial one, i.e., finalizing the purchase in the online store.
Try one of the best customer survey tools for free!
Start trial period without any credit card or subscription and easily gather customer feedback via link, social media, email, and more.
No credit card required · Cancel any time · GDRP Compilant
What Is a Transactional Survey?
Transactional surveys are tools to collect customers' feedback on specific touchpoints with the organization. In our case, they allow you to know and measure the degree of customer satisfaction. In addition, you may learn about the problems encountered by your clients during the purchase and process imperfections.
Top Transactional Surveys Research Methods
Customer Satisfaction Score (CSAT), Customer Effort Score (CES), and Net Promoter Score (NPS) are three research methods usually recommended by customer experience experts to collect actionable feedback. Although they are different, they share one goal – researching customer satisfaction and drawing conclusions to improve your business. All three are doing very well as transactional surveys. Let us briefly discuss their characteristics and advantages.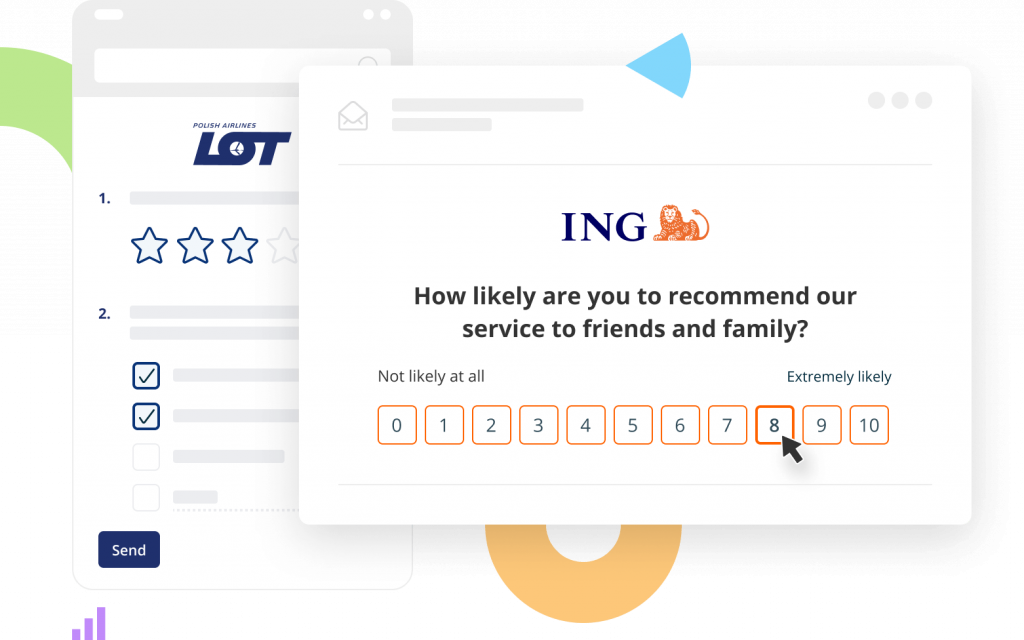 You can adjust the Net Promoter Score question to measure customer loyalty for transactional feedback purposes.
CSAT is a tool that allows you to measure whether and to what extent your product or service meets/exceeds customer expectations. In this way, we can measure the satisfaction of the recipient of our offer with a specific product, service, transaction, or contact with the customer service team or the seller.
One of the pillars of a good customer relationship with the online store is the effort client puts into finalizing the transaction. The tool designed to obtain feedback on this issue is called CES. The short survey on a five-point scale measures the customer's effort from very small to very large.
The last study we would like to recommend is NPS. Net Promoter Score comes down to check how likely a customer would recommend your product or service to family and loved ones. Thanks to this, we learn about customer loyalty to the brand. For the transactional surveys, it is enough to slightly modify the question, focusing on the last purchase, to get meaningful customer loyalty feedback.
Tip: It's critical to respect customers' time. Try to prepare a short and simple survey. Point out why you are asking for feedback and how you intend to use it. If possible, reward respondents with a discount on subsequent purchases or otherwise.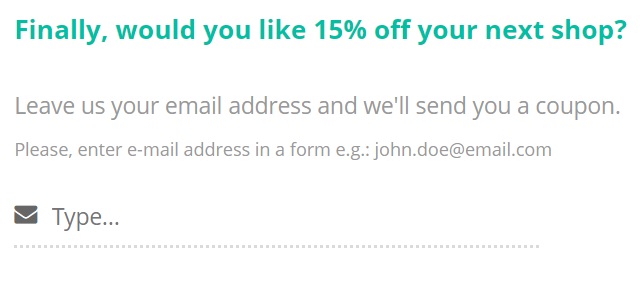 If possible, reward your customers for providing transactional feedback.
5 Reasons Why You Should Automate Transactional Surveys
With professional survey software, you can carry out CSAT, CES, Net Promoter Score, and many other transactional types of research, also of your idea. Tools such as Startquestion allow you to generate reports and analyze the results obtained. Automation of sending surveys is another practical feature. Set up your mailing once, and each customer will receive a questionnaire to complete after making a purchase. Having said that, let's take a look at some of the reasons why you should automate transactional surveys.
1. It Saves Your Money and Time
Manually setting up survey dispatch consumes time and money. It's a monotonous job. You don't want to waste your or your employees' creativity on them. The questionnaire can be prepared once, based on ready-made templates or your own experience. Then set up auto-ship, spend the time and money you save on analyzing the results, correcting what is not working well, and drawing conclusions.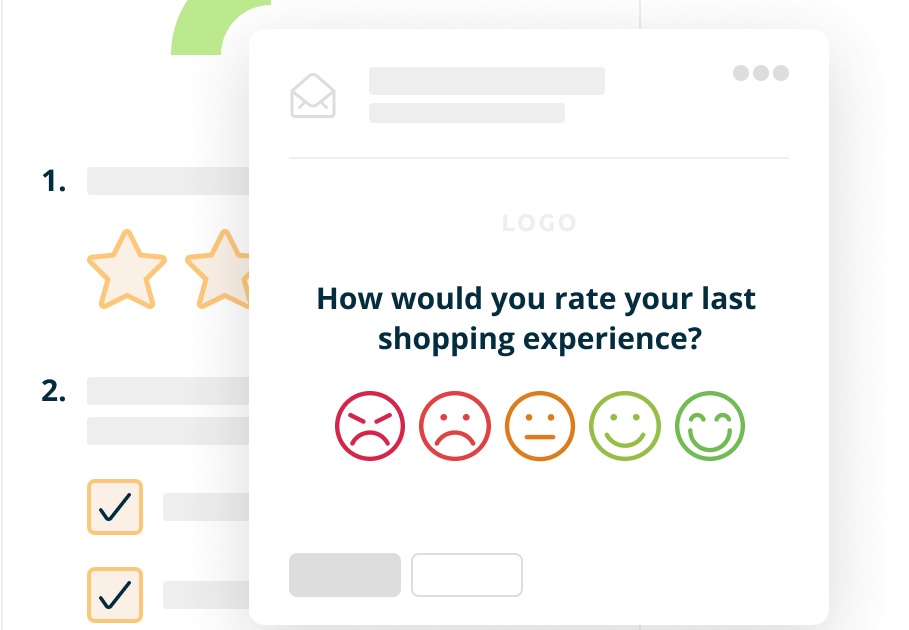 Customer satisfaction surveys should be short but meaningful.
2. It Provides You With Regular Feedback
Finalizing the purchase is a crucial stage in the seller's-customers relationship. If buyers encounter a problem, e.g., a complicated procedure, technical error, unintuitive site navigation, or have doubts about the security of the transaction, they will most likely not come back to you in the future. Regularly obtained customer feedback surveys sent automatically to each buyer allow us to overcome these problems and increase online buyers' satisfaction over time.
3. It Gives You Opportunity to React in Real-Time
In the transactional survey, however, it is more important to respond in real-time to customer problems. Buyers appreciate when their voice matters and companies fix errors ASAP. Answer the customer's problem and use the conclusions to improve the purchasing process. By reacting quickly to negative feedback, you will show that the voice of your customers matters to you. This way, you will not only repair one person's damage but also minimize the churn rate in the future.
Did you know that you need positive opinions from five clients to neutralize a single bad one? On the other hand, negative feedback gives you a glimpse into the weakest sides of the purchase process & guidelines necessary to work on them.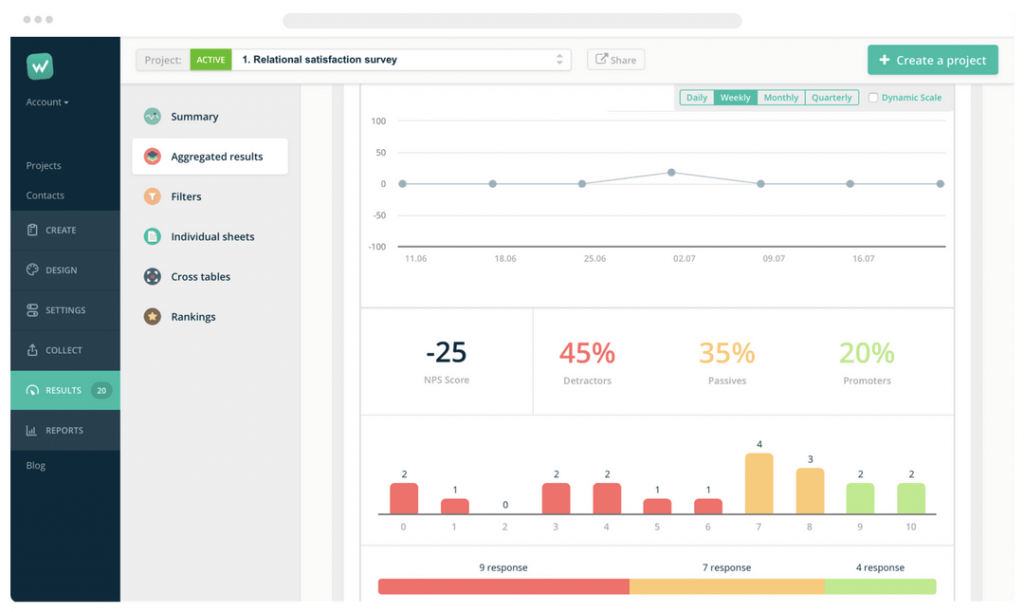 Conduct customer satisfaction surveys to analyze trends.
4. It Helps You Monitor Trends of Customer Experience
Professional survey tools allow you to collect results, report, and observe trends. In this way, the conclusions of strictly transactional research can provide global, long-term guidelines. Feedback analysis will help you improve the purchasing process and increase customer satisfaction in the long-term relationship.
5. It Makes The Machine Do The Job For You
Modern technologies are supposed to make our life easier. Why not use this principle in customer experience surveys? We are just humans. We get sick, forget about our duties, take days off, or change jobs. The machine does not take time off and does not forget about assigned tasks. Automating survey dispatch will ensure the on-time questionnaire sending, and you will be able to concentrate on solving customer problems and caring for their satisfaction.
Take a look at free ready-to-use customer survey examples & questions
Transactional Surveys in Practice: Best Startquestion Zapier Integrations for eCommerce
It's time to take a look at how transactional surveys may look in practice. If you run a business in the eCommerce industry, you know very well solutions to finalize the purchasing process for your customers. Thanks to Zapier, an automation tool that helps move data between apps automatically, it's possible to integrate Startquestion with payment software for online stores. Here are a couple of examples.
Before we move on, let us show you how each of them works in Zapier with an example of our online survey tool integration with a shipping software provider called Shippo: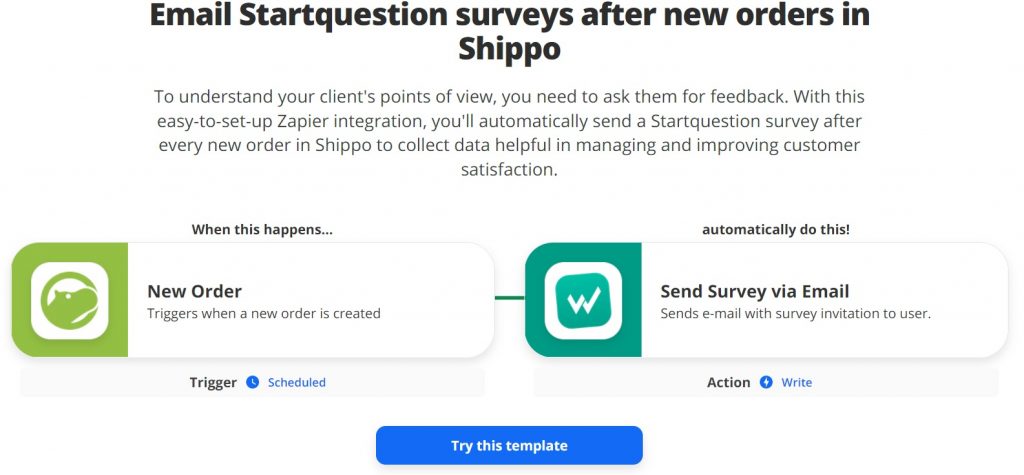 With this Startquestion – Shippo integration you can collect customer feedback & analyze customer experience.
Payment Process Evaluation. Startquestion & Cartfuel Integration
Online customers love two things: security and simplicity. Nearly two-thirds of them are more likely to choose a provider that offers a better experience. Therefore, clients are more loyal to a brand when their purchase process runs smoothly. If you use Cartfuel to sell your products online, you can set up an integration that will automatically send a survey after every new payment to find out if your customers are happy.

Source: Cartfuel website.
Order Completion Survey. Startquestion & Square Integration
Of course, the scope of the transactional survey does not have to concentrate purely on the purchase finalization. You can about the whole order completion. Is it difficult or effortless? With a little help from Zapier, it's possible to connect Startquestion with Square, a company that makes it easier to small businesses to grow online.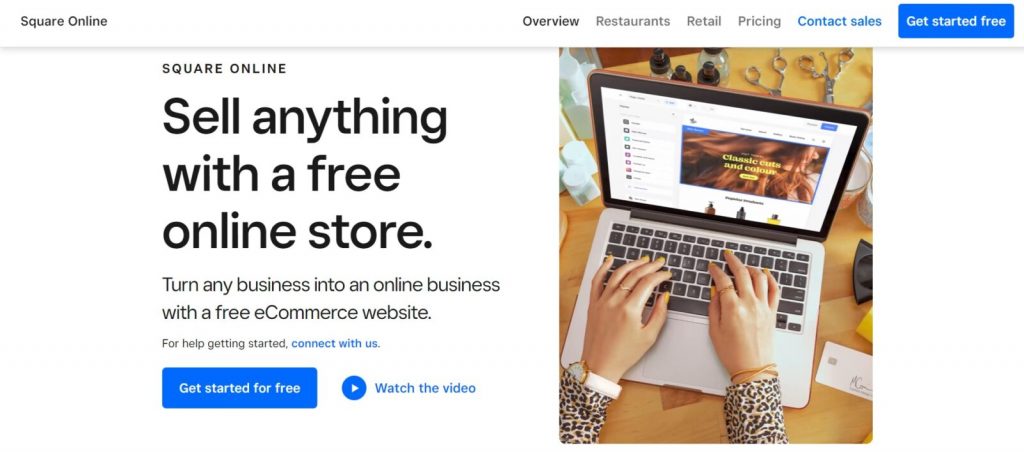 Source: Square website.
Abandoned Carts Reasons. Startquestion & Shopify Integration
There's no worse moment to lose a client than just before a transaction is finalized. Are you wondering why your customers abandon their carts? There's no need to guess anymore. If you run your business in Shopify, you can automate survey shipment to your customers to ask them for the reasons that make them change their minds just before buying. Analyze their answers and resolve their problems to increase revenue.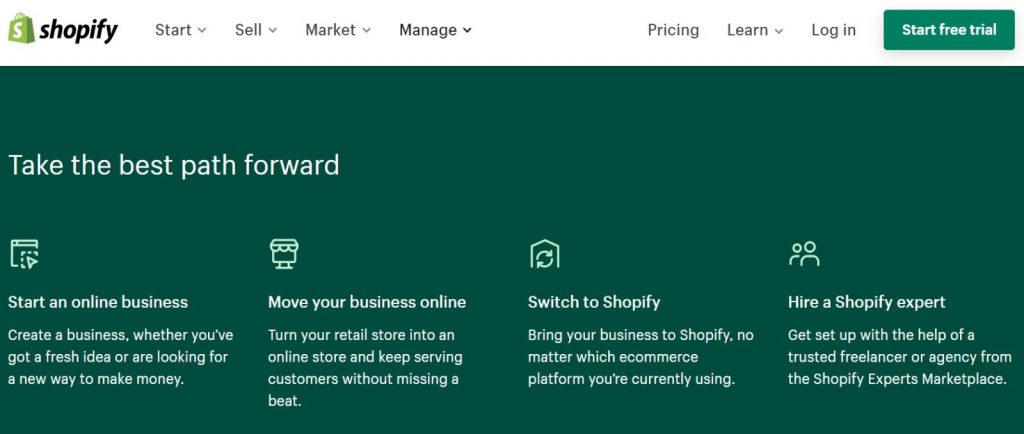 Source: Shopify website.
Customer Satisfaction Survey. Startquestion & Instamojo Integration
The purpose of conducting each type of transactional survey is to understand clients' needs and improve their satisfaction. That kind of research may include the rate of the purchase process, offer comparison to the competition, customers' effort, or willingness to recommend your store to their friends or family. In Zapier, you'll find many ways to integrate Startquestion with selling software to conduct such surveys. One of our integrations worth recommending is with Instamojo, an online selling platform for small businesses.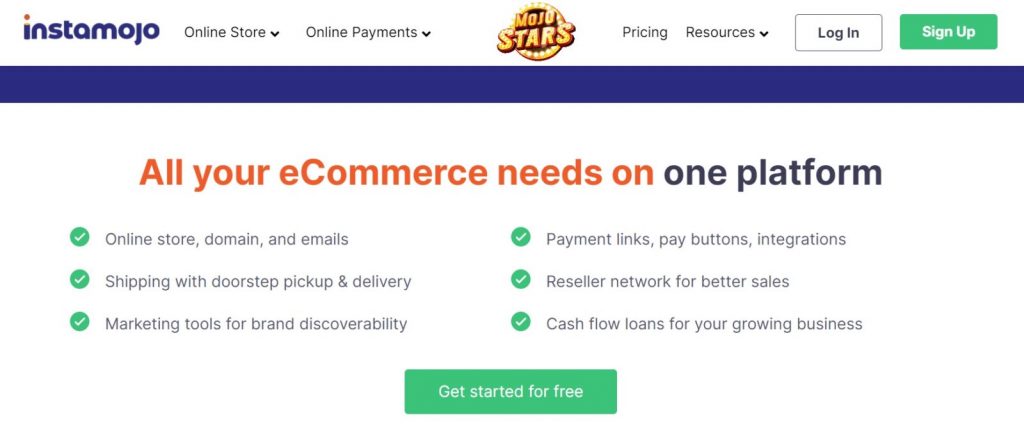 Source: Instamojo website.
Looking for more eCommerce integrations in Zapier with Startuqestion? You can pair as right now with Ecwid, Big Commerce, Amazon, eBay, PayPal, Magento, X-Cart, Thrive Cart, Elliot, Checkout Page, Checkify, or Payhip.
Are you a heavy user of different eCommerce platforms? Find it in Zapier and make any kind of integration convenient to you.
It is only a part of the integrations of our survey software in Zapier. We have prepared over a hundred possibilities for you to automate HR, customer experience research, lead generation, post-training assessment, recruitment process, fitness surveys, and many more. You will find the full list here: best survey software Zapier integrations. We highly recommend it!
But first, if you don't know our tool, we invite you to a 14-day free trial.